Update: Check out the Ramadan at the Empire Gallery here.
The Sungkai Buffet at the Empire was a mighty high benchmark to set for my first dining-out experience of Ramadhan this year. The spread was sumptuous with the chefs pulling out all the stops. There were the usual Atrium delights like smoked salmon and sushi in addition to some very delicious local fare especially the sop ekor, mee rebus and the ikan bakar muara.
This year, the Empire is also giving diners a chance to win one of 12 Umrah Packages or exquisitely hand-crafted tasbih or prayer-beads in black onyx and white gold 18k finishings worth B$780.00, in pearls and white gold 18k finishings worth B$680.00, or in jade and white gold 18k finishings worth B$880.00, all from TAKA Jewellery.
For the convenience of muslim patrons, a surau and special praying room have been made available in the main atrium of the hotel.
Also, in the spirit of giving during this holy month, B$1.00 off every bill for Ramadhan dining at the Atrium Cafe will be donated towards the Crown Prince Fund for Orphans.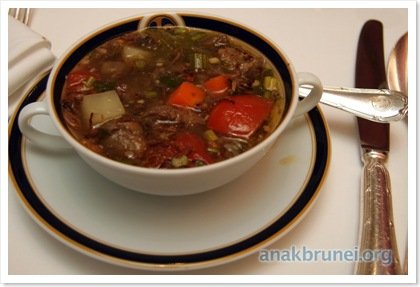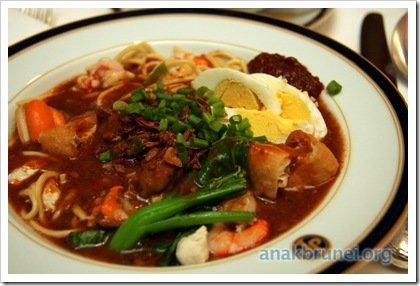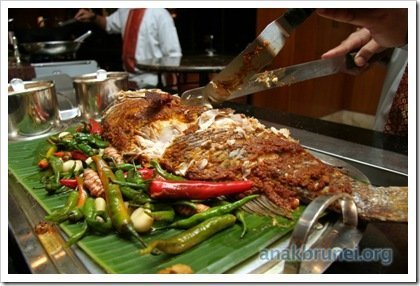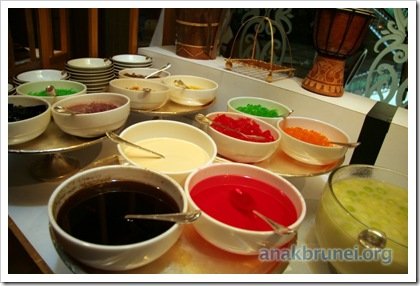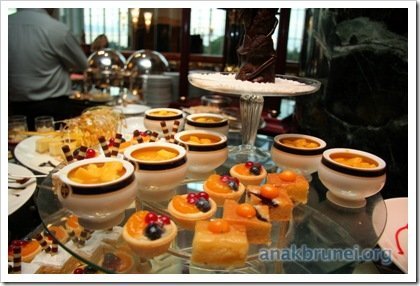 Click here for Bulimic's review.