Broke fast at Charcoal yesterday with a couple of buddies. Two of us went for the sungkai "skewer" buffet and the other ordered fish and chips.
The format for the buffet was the same as last year, making use of a green and red flag system. As long as your green flag is up, the service staff will keep bringing you grilled items until you put up the red flag which means, "I'm stuffed! Thank you!".
Anyway, the grilled items consisted of mongolian beef, korean chicken, lamb chops, prawns, squid, sausages wrapped in beef rashers, and chicken and beef slices. Yum yum. Just be sure to let the service staff know how you'd like your meat because you might end up with an extra rare piece of beef when your preference would be for well done.
I did not venture out onto the buffet spread as the grilled items were more than enough for me heheh. At the end of the meal however, I saw some people ordering the ribs which suddenly looked really really goood! Ok, I'm definitely coming back for the ribs next time!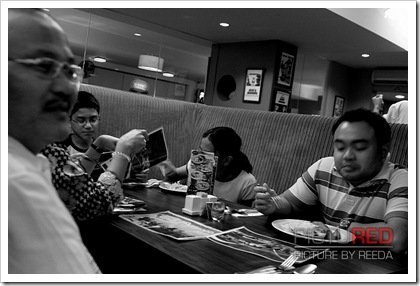 Family time at Charcoal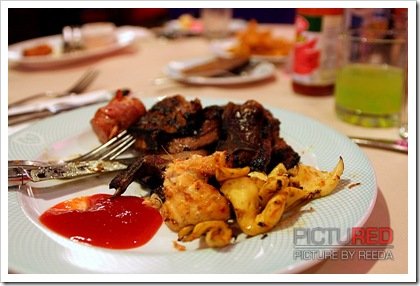 The sausage wrapped in beef rashers, lamb chops, and squid were delish! The green drink in the background is Charcoal's special punch… very refreshing but a tad sweet.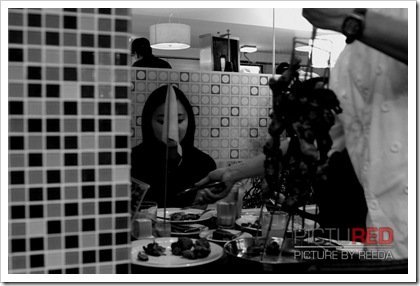 One of the she-shoots girls?
The Charcoal Skewer Buffet is priced at B$28.50 per head.
For reservations call 2221228