Special Hari Raya deal for iPhone from QQestore! Check it out here!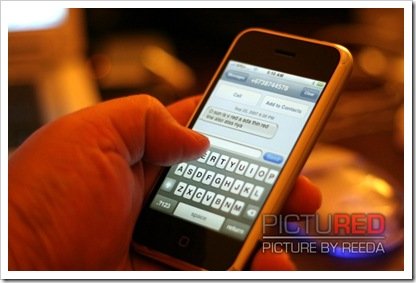 Initially, I felt the keypad was a major setback especially for my 4E thumbs but after a day, it feels rock solid! Like the guy says in this clip, you have to trust the keyboard and you will type faster and faster. He was right! After a while, typing does become easier as you let go of the need for tactile feedback and trust the technology instead…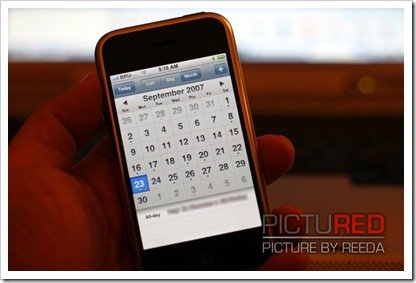 The calendar application syncs with either your mac calendar or outlook calendar. Unfortunately, it doesn't sync with your google calendar which I find myself using more and more these days 🙂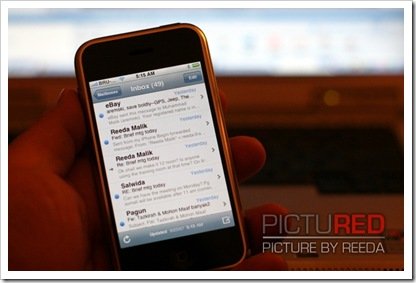 Email has never been easier! With presets for google, yahoo, or msn mail where all you need to do is enter your username and password and you're flying!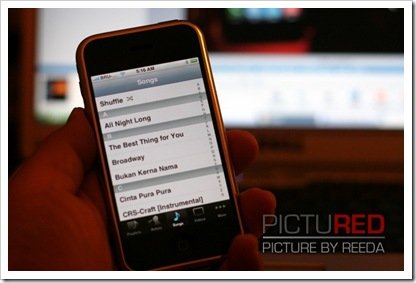 The iPod function is as expected, stellar. With iTunes' importing and searching tools, you can set it up as your own portable jukebox in no time. You'll have to use the supplied uber minimalist wired headphones to enjoy the rich sounds as the built-in speakers don't quite give as much audible pleasure as the Nokia 6233's stereo speaker set-up.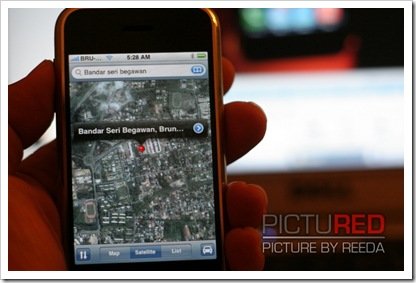 Maps is a heck of an app which used google maps to display where you are, and the route to where you'd like to go. Unfortunately, it doesnt work for any maps in Brunei 🙁