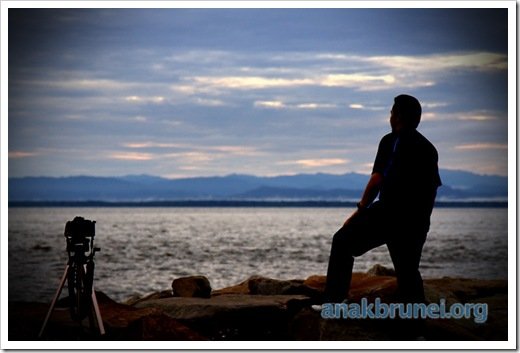 After answering ZM's email interview for her Teachers' Day piece, I thought her interview questions had the makings of a great round of tagging. So here it goes! I tag the first five as Danurasana, Maurina, Ranoadidas, Pablo, and Aunidayini!
1. Name, age and occupation.
Reeda Malik, 37, Civil Servant
2. Which schools did you go to – since kindergarten up till your current/last educational institution?
St. Michael's Seria,
St. Margaret's Seria,
Maktab Duli,
MTSSR,
ITB,
Curtin University Perth
3. Favourite subjects [throughout the span of your education, e.g. you can include what you enjoyed in high school, college, AND university]. Why?
In high school, I really enjoyed English and Art and this passion continued into college. Why? These were the two subjects where talent and creativity counts more than anything else! hehe

In university, sociology and anthropology were my favorites in addition to anything IT related. I just love observing and studying different cultures, people, and society. What makes them tick.
4. Favourite teachers? Why?
Many favourites but the ones that spring to mind are:

Mr Gokul Gurpur – English, Commerce and PE teacher in high school. He was young, hip, and on the same wavelength as us kids at the time. Always joking with us, and the way he taught was really great. He never spoke down to us, rather, he taught us like he was telling us stories around the camp fire.

Mrs Kok – Art teacher in high school. She was passionate about art and at the same time a strict disciplinarian. Its unfortunate that art was and still is the least appreciated subject in our educational system. But Mrs Kok opened my eyes to the world of colors, lines, and visual aesthetics.

Dr Philip Moore – Anthropology lecturer in university. He really reminded me of Gokul in his approach to teaching. Every lecture with him was like watching an episode of National Geographic. Amazing man.
5. What qualities do you feel should a good teacher have?
I think teachers should be energetic, patient, jovial, forgiving, participative, friendly, kind, respectful, passionate, and committed not necessarily in that order.
6. What are/were the impacts teachers have/had on you?
Creative thinking and Critical thinking were the two significant impacts which I've been fortunate enough to gain from some of the really good teachers in my past.
7. Describe the most memorable moment/s you've shared with a teacher/teachers?
Inter-school debating and oratory competitions were great memories with Mr Gokul. He always took the time to discuss current affairs with us and he would get us to think about the issues. The intense training and preparation for the competitions, and of course, winning some of them were great memories.
8. Have you ever thought of becoming a teacher? Yes or no? Elaborate on your answer.
I don't think I would have the patience to become a teacher.
9. If you're working, are you still in contact with any of your teachers? Why/why not?
Aside from the occasional bumping into each other, I have little contact with my teachers. Why? Well, for the most part, we just lose touch and in some cases, the teachers are no longer with us.