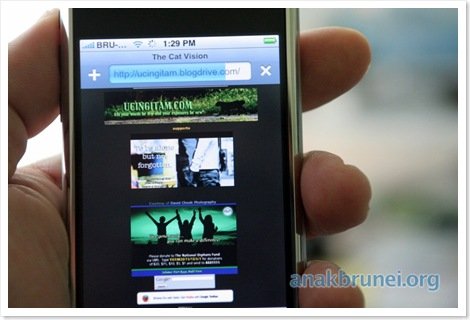 Am feeling kinda down right now… I just returned the iPhone to QQ this afternoon and the feeling is akin to losing one's lover after a whirlwind affair. I was severely tempted at some points during my review to call Nicky up and say, "Hey, I've decided to keep this baby, I'll come pay for it later." Alas, my heart is set on that other object of my desire, the Canon EOS 40D. So back to Nicky went this wonderfully seductive device.
What was my take on the iPhone? Well, aside from what has already been said so far (to the extent that at least one viewer found it distressing), I'll share with you my responses to some of the comments made by some readers. After this, it shall be spoken no more… promise… 😛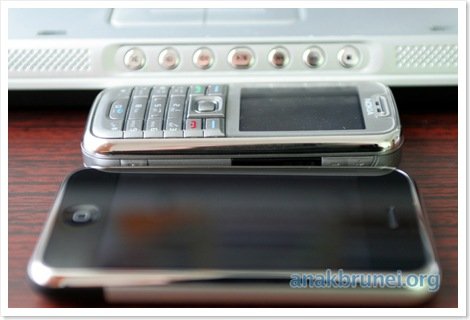 CPS: How good is the iphone compared to E90??
No comparison really. The iphone was never designed to be a business tool/phone/communicator like the E90. Like all of Apple's current products, it simply works, and works, and works. The minimalist simplicity of the iphone belies the amazing amount of bleeding edge technology behind it. I think Apple has redefined the mobile phone market with the iphone. I sometimes wonder what Apple's interpretation of dSLR would look like… heheh!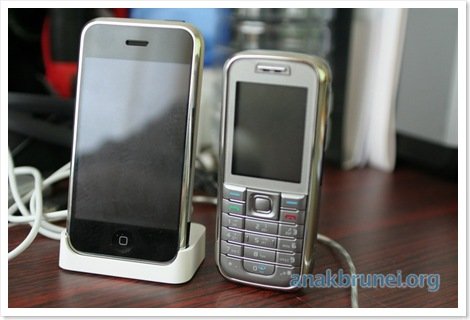 Itzme: I manage to get the unlock version of the iPhone, honestly after using it for the past two days, nda jua siok, now am back using my nokia communicator..
I guess the iPhone has its own market segment, just like the Macs. Its more for those who value minimalist simplicity but with solid functionality. So people like architects, designers, artists, photographers and others in the artistic field will exhibit a true desire for the iPhone.
A testament to this would be the fact that two of our prominent photogs spoke to me extensively about the iPhone and plan to (if not already) buy it heheh.
Techies in general however, will fall back to the familiar realm of a tactile keyboard and screen form factor. But thats ok… because as they say, to each their own… or whatever tickles your fancy
Check out another local review of the iPhone on d3xlabs done by a mutual friend of ours.