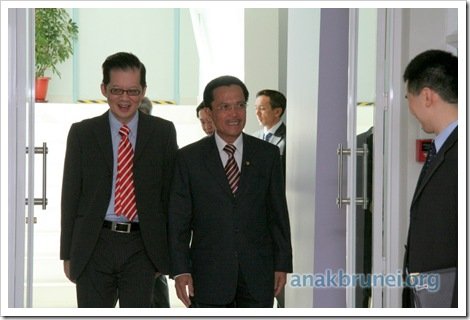 The Brunei Economic Development Board (BEDB) today admitted the first batch of promising Brunei ICT companies into the iCentre at a ceremony witnessed by the Minister of Communications, Pehin Orang Kaya Seri Kerna Dato Seri Setia Hj Awg Abu Bakar bin Hj Apong, government officials and local SMEs.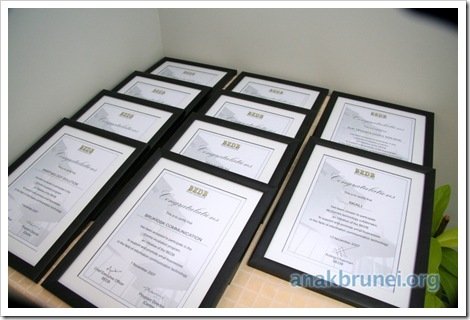 Nine local companies were admitted today including West Egrets Technologies & Services, Mimit Melody Solutions, John Harith Computer, Alif Technologies Sdn Bhd, Leading Edge Technologies, Brukiosk Communication, TT Mobile Solutions, Cyberunai eServices and eSuria Mentari Systems Sdn Bhd.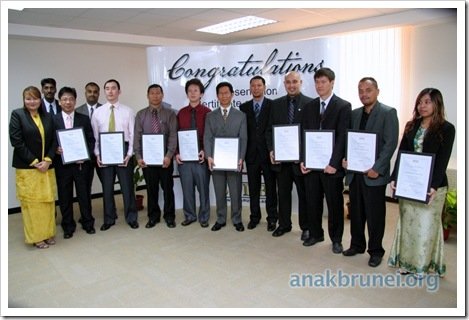 "The iCentre's main purpose is to help promising Brunei companies in the ICT space to develop to their full potential and go beyond the shores of Brunei. The iCentre is about helping Brunei SMEs to think big and grow big", said Dato Paduka Timothy Ong, Acting Chairman of the BEDB.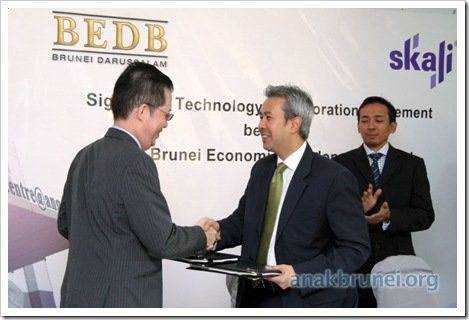 The ceremony today also saw the signing of a technology collaboration agreement between the BEDB and SKALI, a leading Malaysian e-business solutions provider founded by Tengku Farith Rithauddeen.
Under the agreement with the BEDB, SKALI will invest in the iCentre and provide technical expertise including setting up a technology lab which will allow local SMEs in the iCentre free access to SKALI's open source technology platform. SKALI will also be undertaking programmes that are designed to help develop promising local ICT entrepreneurs.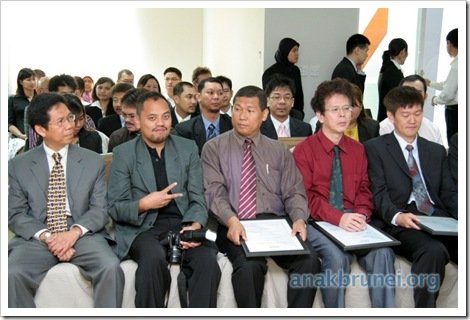 da Gangsta gesturing after receiving his incubatee certificate
The iCentre is Brunei's first technology incubator. It has facilities on site for up to 16 local SMEs and is managed by KR Consulting, a subsidiary company of the National University of Singapore. Located in Anggerek Desa near the airport, the iCentre is part of the BEDB's initiative to develop and promote local SMEs.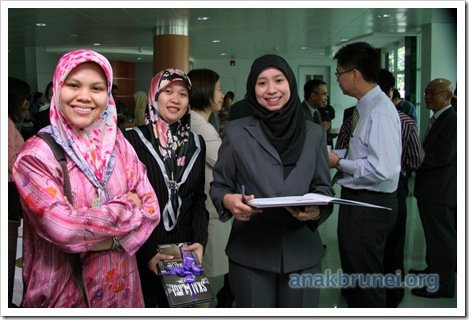 Some of the guests at the ceremony