Congratulations to the Divas who bettered the Vixens to win the Ladies' President's Cup finals yesterday morning. As promised, I covered the finals game, and it was HOT! Literally!
Mental note: DON'T wear black on a hot Sunday morning!
I'll let the sports writers describe the game. Here's a selections of the pics: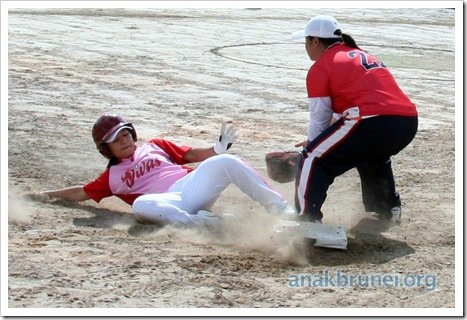 S-A-F-E!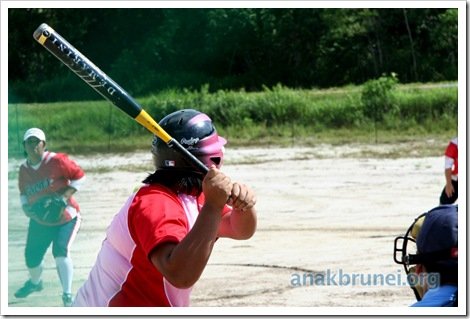 You can just tell there's a massively powerful swing about to happen…
The ball on the right pic missed me by a fraction of an inch!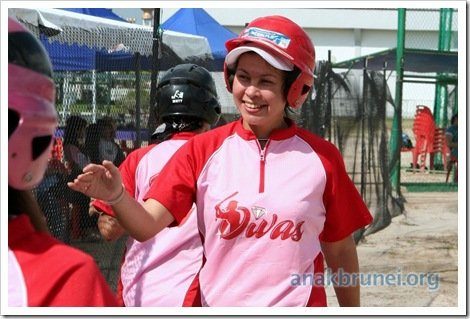 That "just did a home run" look…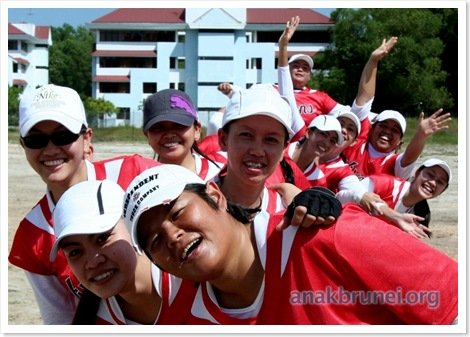 The Vixens were having a good time!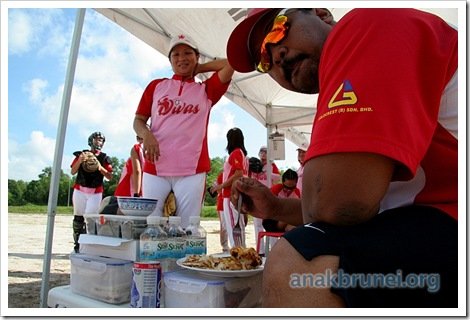 Breakfast?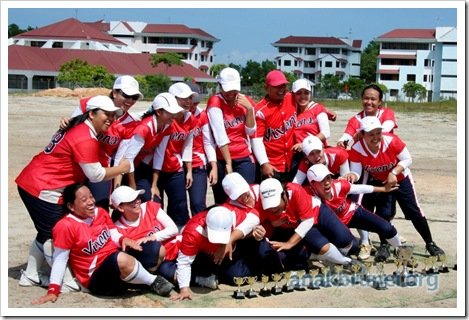 Is this some sort of softball custom?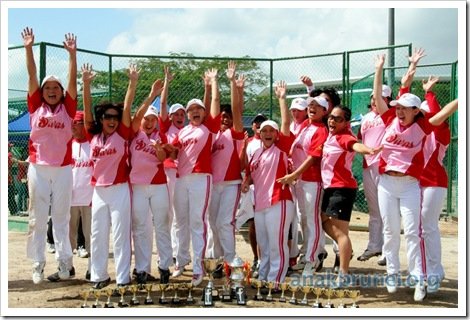 Go DIVAS!