So intrigued was I by this post on ayam penyet being served at the Vintage Rose Cafe that I paid a visit to VR together with da missus for lunch today. Sure enough, it was on the menu! And so was Tapsilog, a filipino dish. So ayam penyet it was for me, and tapsilog for da missus!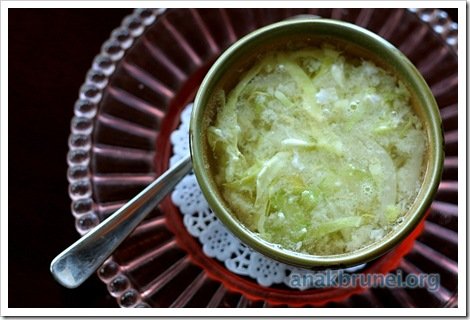 Cabbage soup was served with both meals… mmmm… a favorite!
Nice and flavorful… and steaming hot!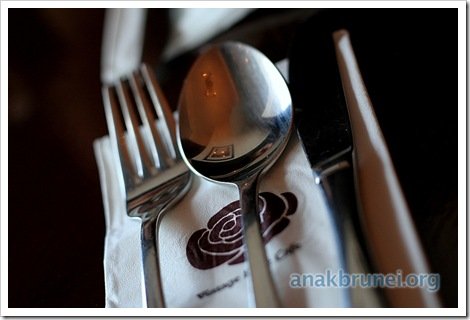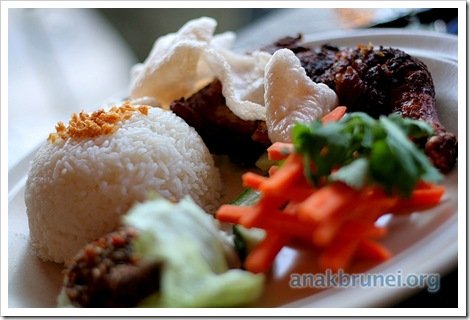 Ayam penyet served with steamed rice and veg. The sambal was LETHAL!!! But DELICIOUS!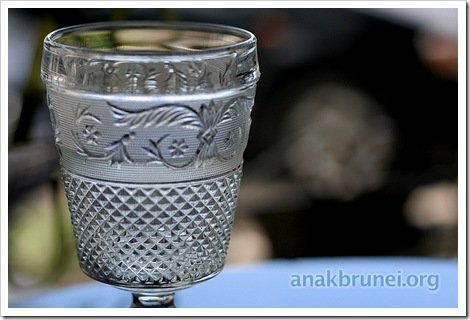 I loved the texture of the drinking glass…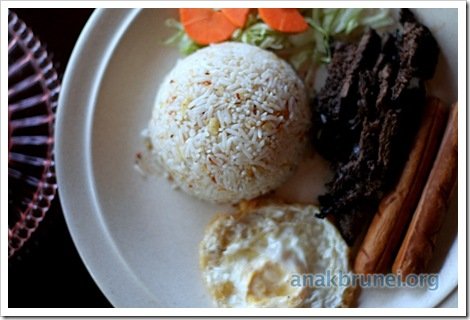 Tapsilog Pilipino Alabang… Masarap na! It was really good! The thin strips of beef marinated in garlic and vinegar went very well with the garlic fried rice. A dish I'd definitely order again!