NEWSFLASH!
There have been reports of a sudden surge of activity on the Bruneiforever Forum, with many members appearing online, some after several weeks of absence. What is it that has spurred this phenomena?
Some experts have attributed this testosterone driven surge to the emergence of a new member in the forum. A member of the female species. A female who is one third of the she-shoots trio no less. Let us hope that her presence will bring out the best and NOT the worst in all the members!
Welcome aboard H&B! I hope you can convince the other two thirds to sign up as well! 😀
——————————————–
I had been mulling over the idea of tweaking the anakbrunei.org logo for quite some time, and a couple of weeks ago, I finally decided to go for it. This time, I thought instead of doing it myself, I'd outsource it to a professional designer.
14 or so iterations later, and a readers' poll to help me decide, I present to you, the re-vamped anakbrunei.org logo! Big-up to Rongen Robles, the man who kept coming up with all those draft designs until I was happy with the final one! Maraming Salamat Pare!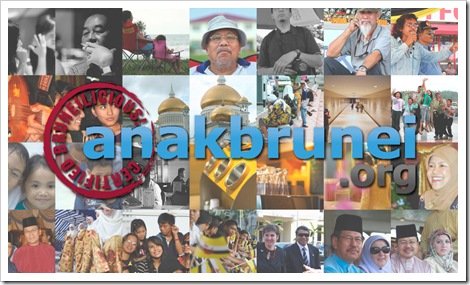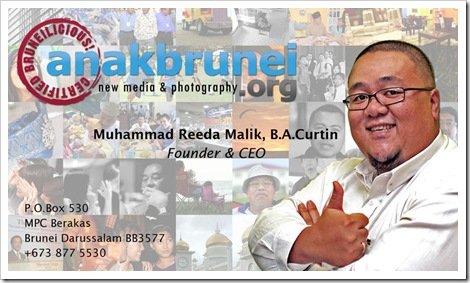 Here's a snippet from Rongen's site which I found interesting:
Designing is a process of problem solving, not just styling. A first good impression really matters. Every good name with an impressive branding tells a complete story. Your company logo for example can work as your salesman 24 hours a day, 7 days a week.