When we reached to Hanoi, we also met our tour guide and checked into the Thang Long Hotel. The next morning, we visited Ho Chi Minh's Former residence, Ba Dinh Square, where the declaration of Independence for Vietnam was made in 1945.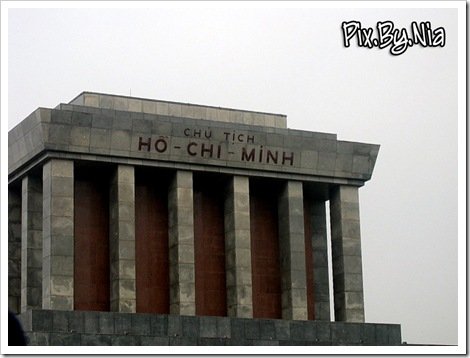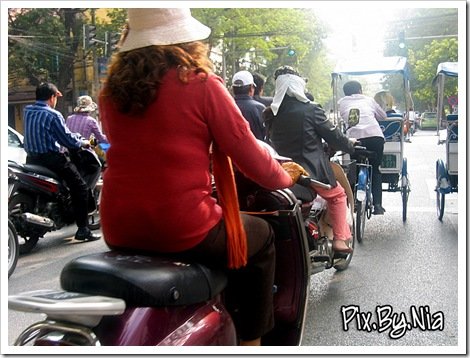 We then visited One Pillar Pagoda – one of the oldest architectures dating back from the 11th century. Then we were taken on a tour of the Temple Literature – the first University in Vietnam and Tran Quoc Pagoda, the oldest Pagoda in Hanoi. After that we went for lunch. Then, we went on an excursion of the beautiful countryside from the Red River Delta to Ha Long, 170km east of Hanoi. After that, we went to dinner and checked-in to the Sport Hotel.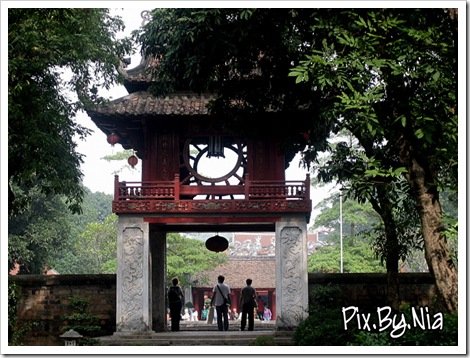 Early next morning, we went to Ha Long boat station where we spent 4 hours cruising on the Ha Long bay passing by thousands of caves and islets. The boat stopped at some caves which were the most beautiful sightseeing places of Ha Long bay. Some of the caves contain prehistoric era's vestiges, its sparkling stalactites and stalagmites. It was too dark to take pictures though. You can also view the whole panorama of Ha Long Bay from above.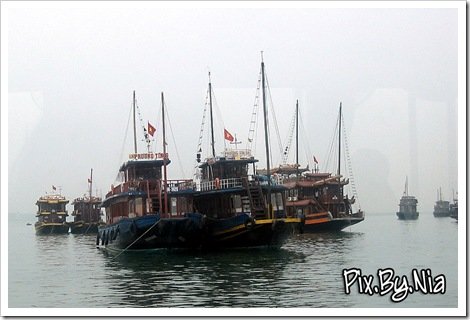 The boats in Ha Long bay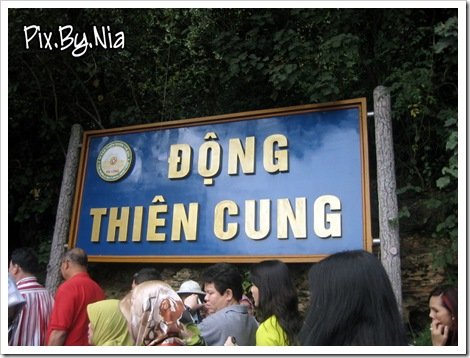 Thein Cung cave entrance. It was too dark for pictures inside.
On the way to Hanoi by coach, we stopped for refreshment at a craft center run to raise money for the handicapped people. After that we went for dinner at a Vietnamese Restaurant. Then we went to a puppet show which is a traditional unique art. Then, we went back to the hotel.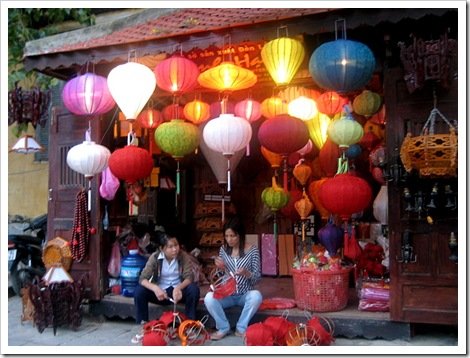 Beautiful traditional lanterns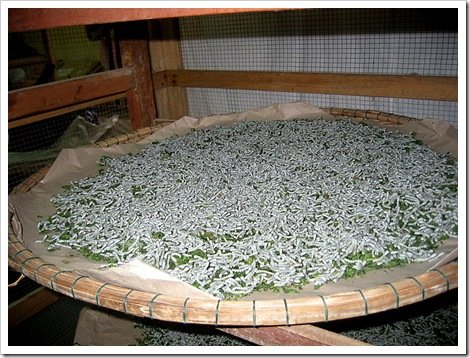 Giant silk worms which produced silk for the lanterns
Stay tuned for part three – Danang