I'm always happy to re-visit the Gadong wet market and its environs. It offers boundless shooting opportunities and its a good practice ground for street photography using short prime lenses like the 24mm and 50mm. Yesterday morning, airbiscuit, souljah, artyeo, and I (together with Abigail of course) embarked on such an outing. These are some of the results: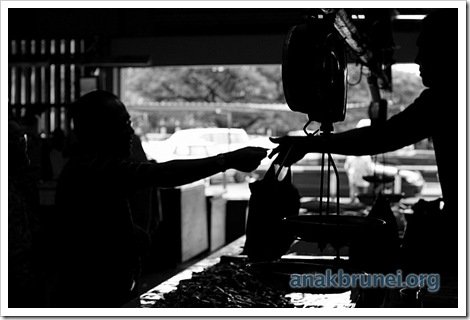 This is what the market is about… buying and selling… day in day out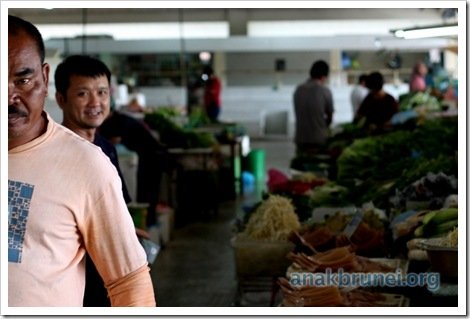 This shot kinda makes me feel like there's more to it…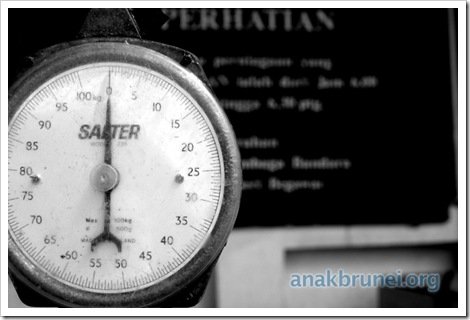 A perfectly calibrated scale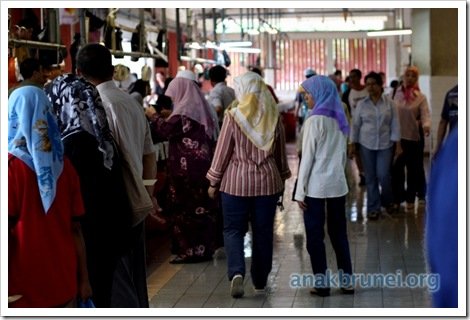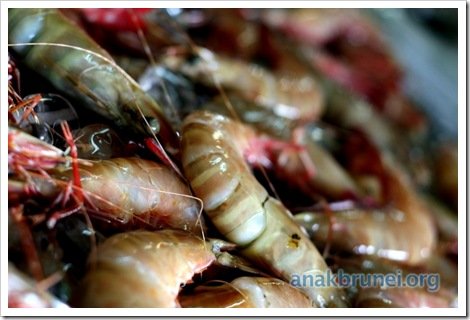 Tiger prawns… B$18.00/kg 🙂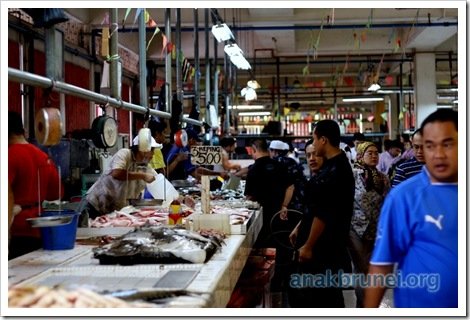 Layers, layers, layers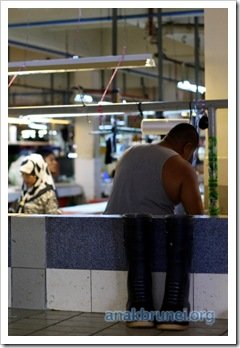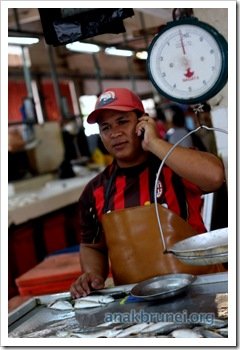 Left: Leaves you guessing what the bloke's doing
Right: Ordering more fish?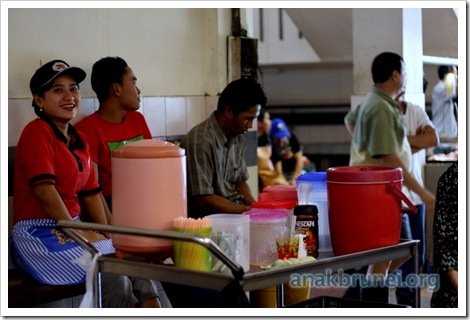 The tea trolley moves around selling beverages & snacks to
the fishmongers so they don't have to leave their stalls