[audio:The Seeds ft Maria – Kau Tetap Milikku.mp3]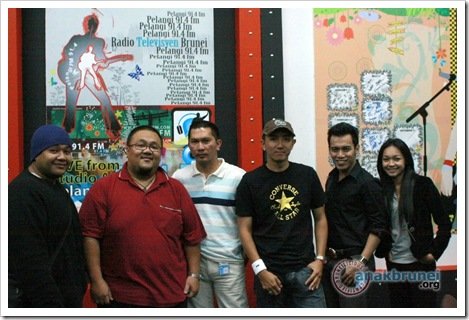 Following the successful Anugerah Pelangi 2006/2007 at the Jerudong Park Amphitheatre recently, a press conference was held for the winners of the various categories in the awards. Present at the press conference were ZulF (Best male vocal), Maria (Best female vocal), The Seeds (Best duo/group vocal, Eswandee (Best Song), Sizzlin' Siti from Origin Artistic (Special Awardee), some of the PelangiFM DJ's, along with members of the media.
One of the interesting comments I got was from The Seeds' guitarist, Hardee, who was responding to a question regarding whether they would like to market themselves abroad. He said, "Selama ani, artis Brunei saja yang membawa lagu2 artis Malaysia dan Indonesia. Kenapa inda artis Malaysia dan Indonesia pulang yang membawa lagu2 kitani?". I think that with the quality of stuff coming out of our local talent, that time is not that far off…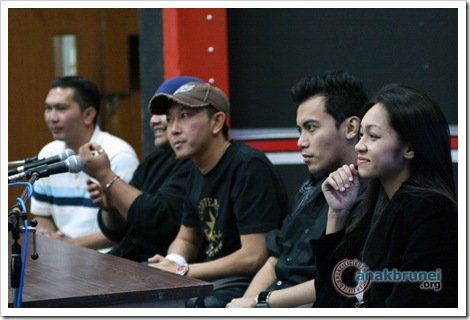 L to R: Eswandee, The Seeds, ZulF, and Maria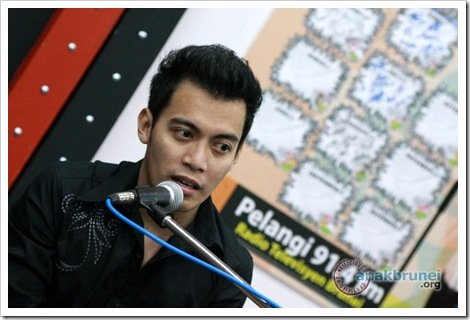 ZulF introducing himself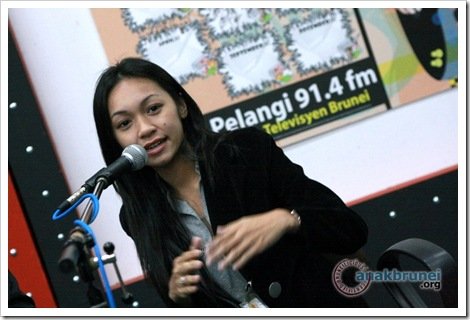 Maria's still in school you know?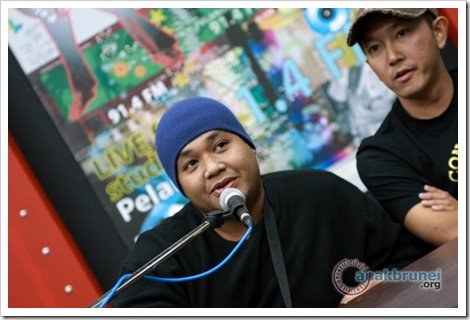 These two boys got enough talent between them to go a long way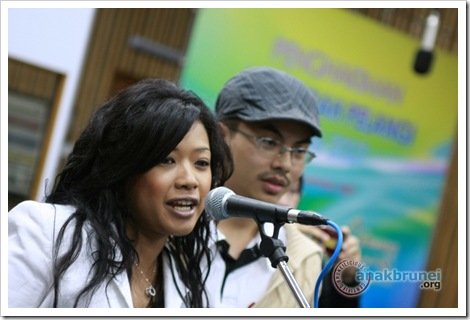 Siti giving her views on the local music industry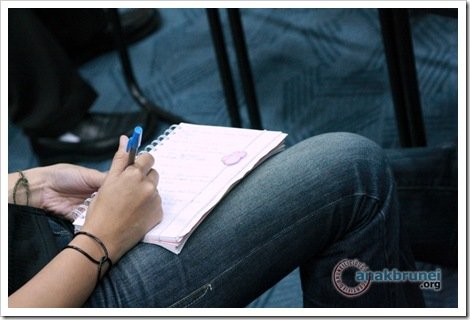 Whose mystery appendages are these?