Pics taken at HSBC's 60th Anniversary Dinner which was held at the International Convention Center. Gracing the banquet was His Majesty Sultan Haji Hassanal Bolkiah Mu'izzaddin Waddaulah, the Sultan and Yang Di-Pertuan of Brunei Darussalam, accompanied by Her Majesty Raja Isteri Pengiran Anak Hjh Saleha, Her Royal Highness Pengiran Isteri Azrinaz Mazhar, His Royal Highness Prince Haji Al-Muhtadee Billah, the Crown Prince and Senior Minister at the Prime Minister's Office, Her Royal Highness Paduka Seri Pengiran Anak Isteri Pengiran Anak Sarah, and other members of the royal family. Check out Mr BR's (yayyy he's back daily!) interesting post about HSBC's history.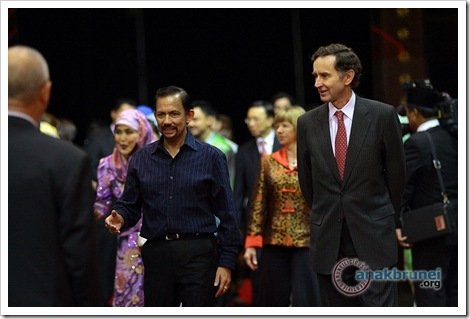 His Majesty and the Royal family being introduced to the HSBC Brunei team by Mr Stephen Green, the Group Chairman of HSBC Holdings Plc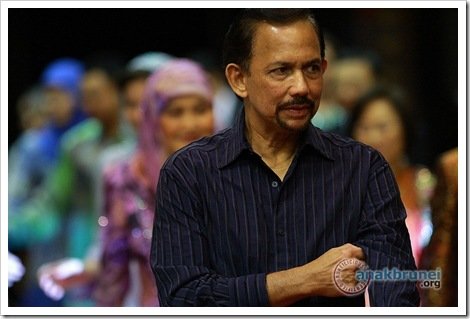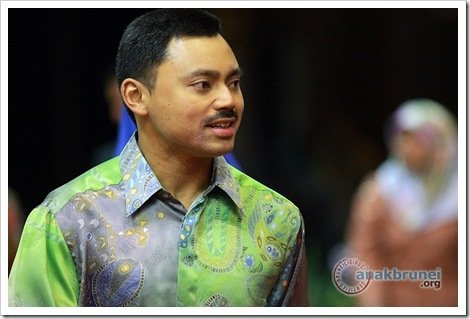 His Royal Highness Prince Haji Al-Muhtadee Billah, the Crown Prince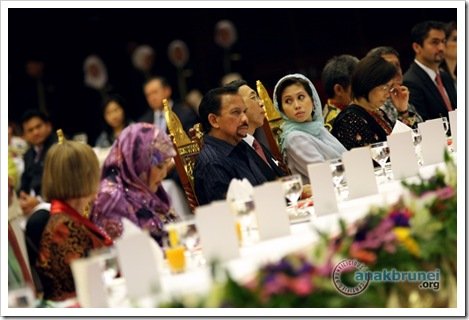 During his welcoming speech, Mr Green reminisced about the growth and development of HSBC Brunei along with Brunei over the past 60 years. Their 'shared history', as Mr Green described it, started from 1974 when His Majesty consented to open their head office, and continued to HSBC being the early adviser to the Brunei Government in Islamic Banking and even by playing its small yet significant role in the development of the country's economy.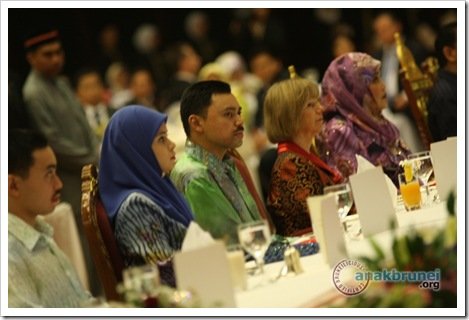 Mr Green touched upon a number of developments in HSBC including the Brunei Processing Centre in Jerudong, the 24/7 services provided by their branches and the new HSBC business banking centre to support small and medium enterprises. He also spoke about the roles played by members of HSBC in the community, especially through the youth and education initiatives of "HSBC Cares" programme.
"Your Majesty and His Government deserve enormous credit for bringing peace, prosperity and happiness to the people of Brunei," he said and expressed his support for His Majesty's ambition to "make the country a recognized center for financial services and a world leader in the Sukuk market", as well as His Majesty's emphasis that Brunei should diversify its economy to become less reliant on oil and gas reserves.
Indonesian artiste Rossa charming the audience with her wonderful vocals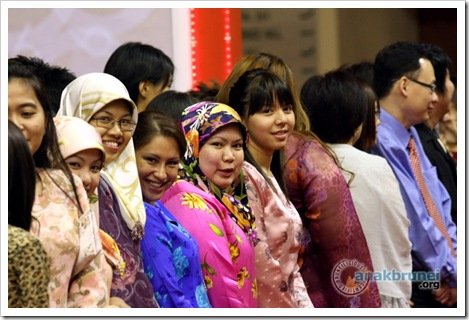 Waiting in line to greet His Majesty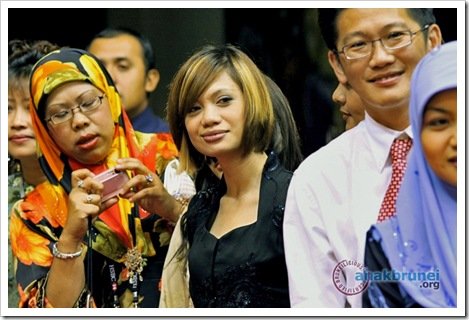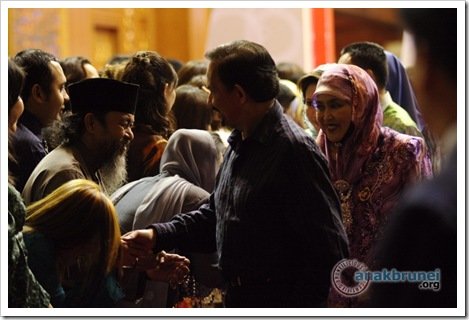 His Majesty congratulating the chap with the beard has been working with HSBC Brunei for the last 38 years! What a Champion!