One thing that's for certain in any of E's dinners is that the word "Indulgence" will spring to mind. Tonight was no different, as the other guests and I indulged ourselves in a meal that will not be soon forgotten… Terima kasih banyak2 E for the wonderful dinner! We thoroughly enjoyed ourselves in your wonderful new home!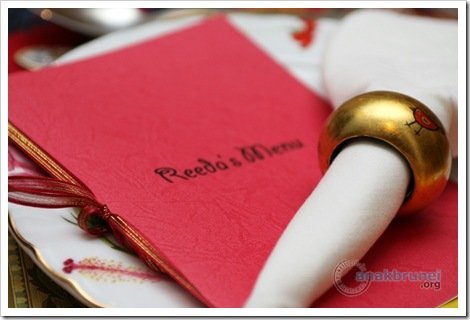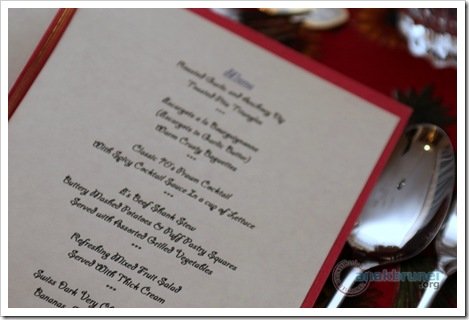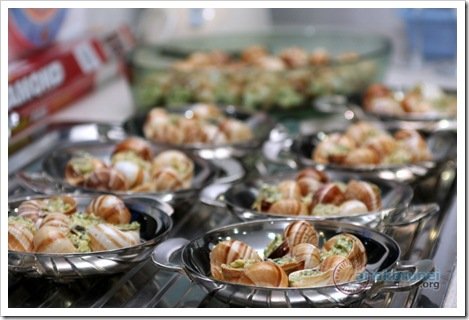 Look at that S-Car Go!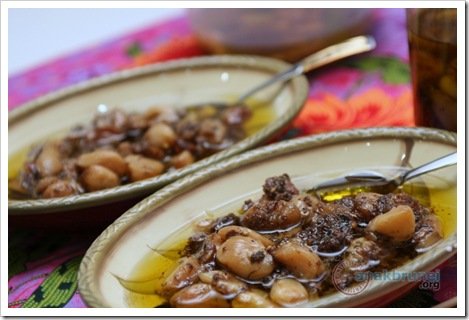 Anchovy garlic dip in abundance!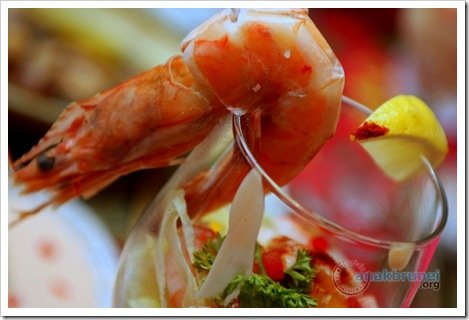 Perfect prawn salad starter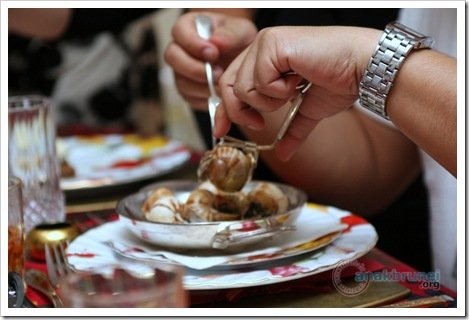 Enjoying the escargot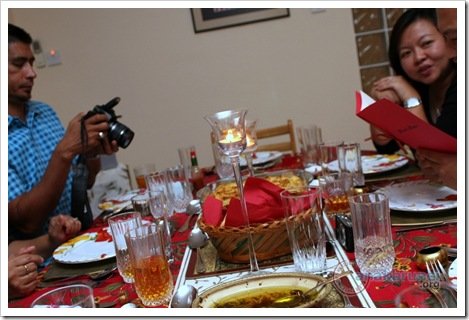 The table was cosy and abundant with top notch cuisine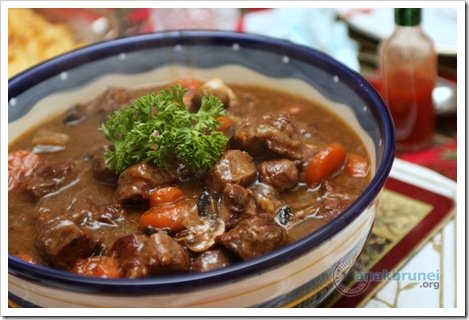 E's Beef Shank Stew was a hearty delight!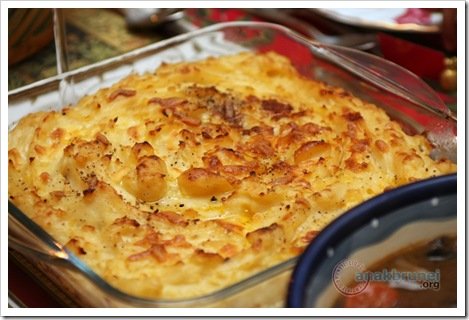 The buttery mashed potatoes and the stew were best of friends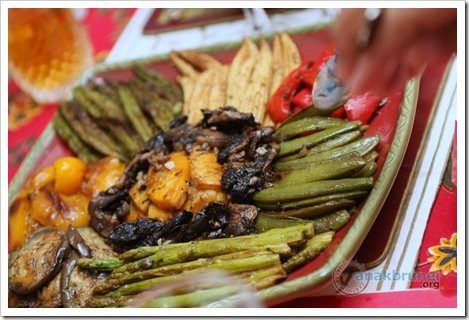 And the grilled vegetables kept the two best friends together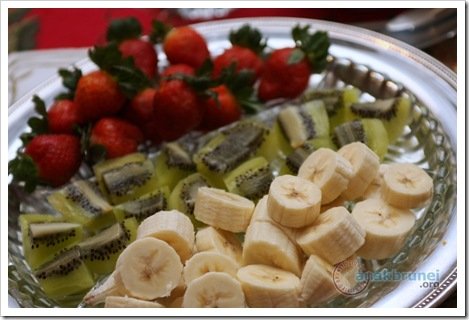 Dessert was a fruity chocolate affair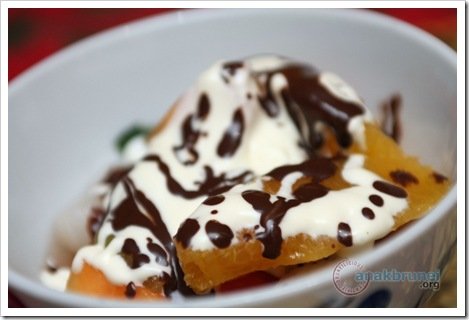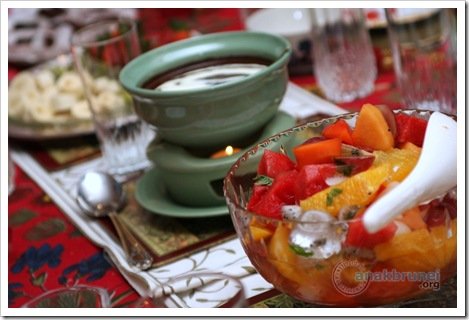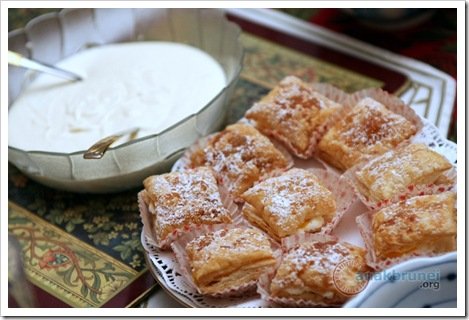 Bunny's lovely mango puff pastry topped the meal off nicely with a cuppa tea…