I was gonna bring one home, but it didnt fit in my shirt pocket… snapped by da gangsta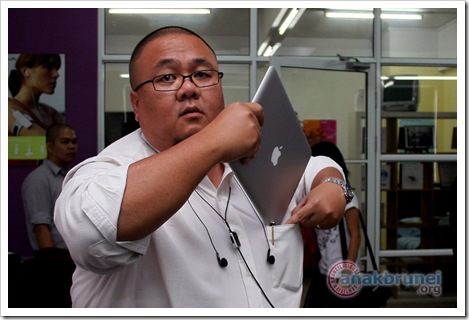 AV Electronics Sdn Bhd (AVE) yesterday unveiled the Apple MacBook Air, the world's thinnest notebook. It will be available to the general public at AVE showroom in Kiulap this afternoon from 3pm onwards, so head on down to see this AMAZING new toy from Apple for yourself!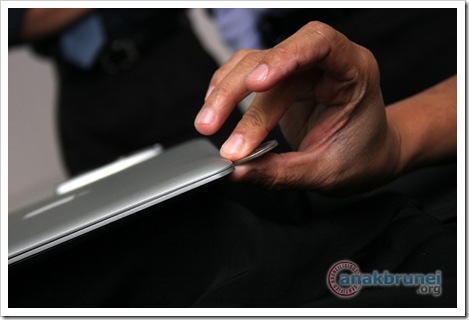 MacBook Air measures an unprecedented 0.16 inches at its thinnest point!
Check out how thin it really is compared to a fifty cent coin!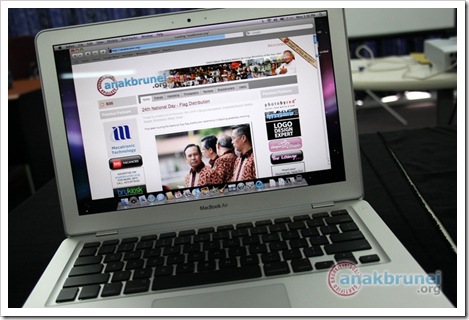 The MacBook Air has a stunning 13.3 inch LED backlit widescreen display, a full-size and backlit keyboard, a built-in iSight video camera, and a spacious trackpad with multi-touch gestures much like the iPhone which I tested last year.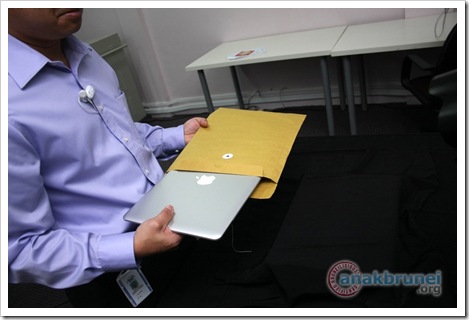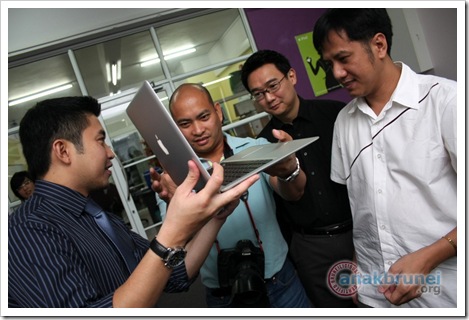 The MacBook Air delivers up to five hours of battery life for wireless productivity and includes Airport Extreme 802.11n WiFi networking, which means up to 5 times the speed and twice the range of the current 802.11g standard!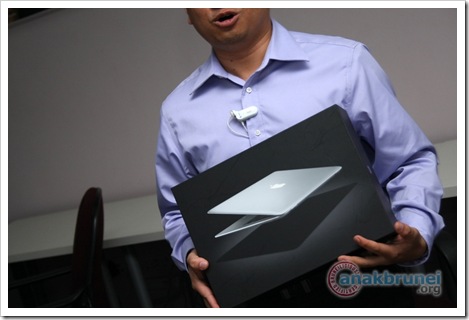 Even the box is hella sexy!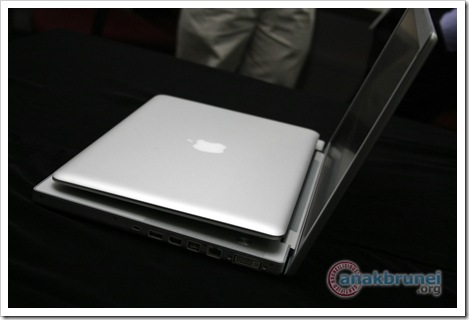 The MacBook Air fits inside a MacBook Pro heheh!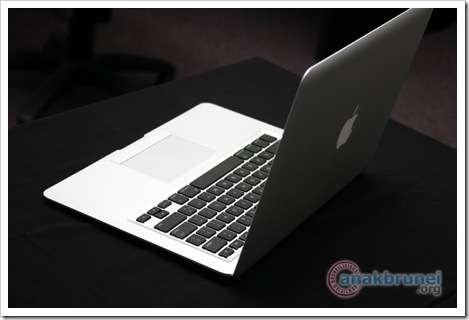 "You have to see the device for yourself in order to appreciate how thin and yet sturdy it is. It is very seductive and will be highly desirable, especially amongst business executives, where image is everything." – Hj Yusoff Soffian, AVE Marketing Manager