Finally got to the book fair last night and boy was it PACKED! I guess everyone decided to go to the book fair at the last minute heheh! This year's venue is a vast improvement from last year's sauna experience.
Some good bargains were on offer, but the range of books left a bit to be desired. I focused my attention on the computer booths, and ended up buying a 133x 4gb CF card for under 50 bucks. I think that was a bargain, unless someone can correct me heheh!
The highlight of the night was coming across these creative young Bruneian artists who had just launched the first issue of their manga comic called Xibit. Very impressive work I must say! Even my cartoonist friend thinks so!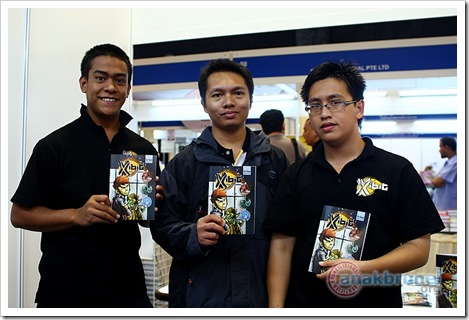 Ambuyart aka Denny (center) with his mates at the Xibit booth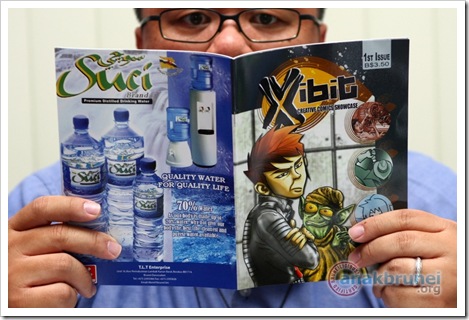 Whoooaaaa! Siok ceritanya! (Pic by NIA)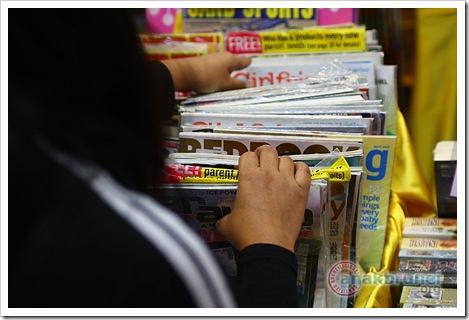 Looking for bargain photography mags. Unfortunately most have been snapped up earlier… 🙁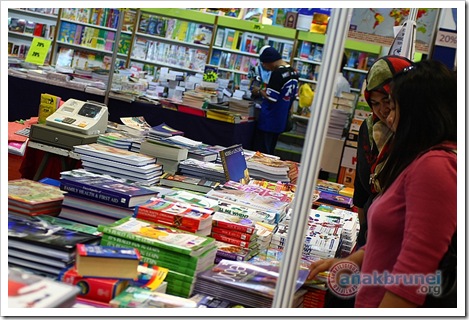 Plenty of books, just not my kind 🙁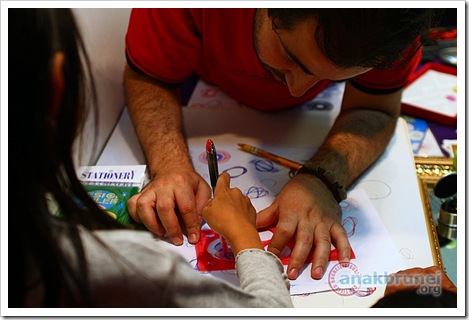 I remember playing with these geometric templates… FUN!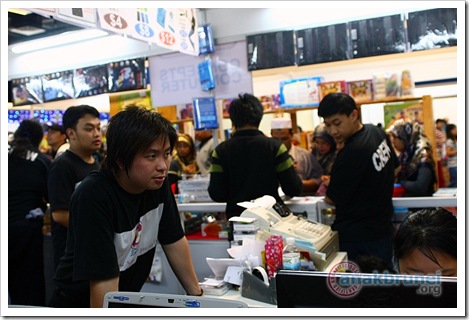 Alan Delon looking haggard from the hectic week…
The notebooks were going for a song… wish I had deeper pockets but I dont, so just see lor.. heheh