How cool is that? Coffeezone just opened at the i-Centre and yesterday, as a follow-up to a recommendation made during the last BEDB stakeholder dialogue, the first session of the BEDB-Media Breakfast Club was held at the Coffeezone @ i-Centre.
The objective of this informal get together is to enhance the rapport between BEDB and the members of the media, who were identified as one of BEDB's key stakeholders during the said dialogue.
Present during this session were members of the media who attended the recent Brunei Forum in Singapore. It was no surprise then that the topic of discussion was the forum. I think our friends from BEDB got some valuable feedback from the media on the forum in general. I was keen to find out what the outcomes were and what were the next steps, and was informed that there will be a feature on the forum in tomorrow's issue of the Brunei Times.
A lot more was discussed, but above are just two examples of the leverage which was achieved just by having that one breakfast! Kudos to our friends at BEDB for organizing what will hopefully be a monthly event. I hope other organizations will step up and do the same 🙂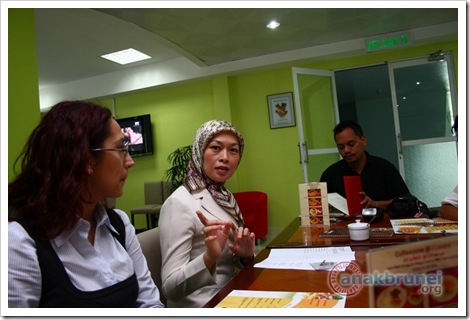 Lela welcoming everyone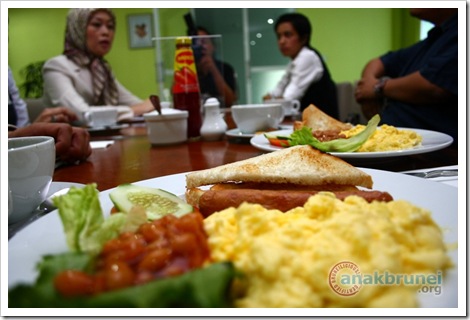 Breakfast of Champions…. 🙂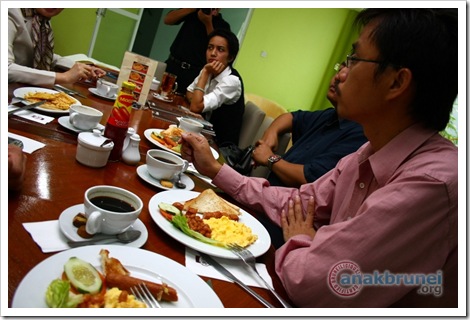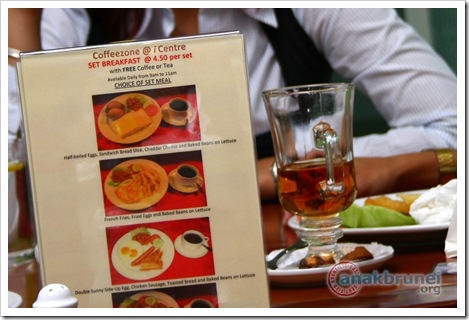 The set menu is just nice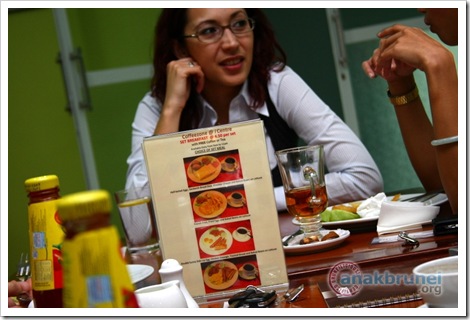 In the afternoon, I attended a briefing session by the Infocom Federation of Brunei (IFB) on their upcoming ICT Career Day which is scheduled to be held in early May.
Read more about it on my CNET blog.