Pics taken at yesterday afternoon's official opening ceremony of a new men's boutique at the Empire Hotel Arcade. Verde, established in 2001, originates from Milan, Italy, and specializes in men's apparel. Their products are made up of mid to high range casual and formal wear. More about the event here.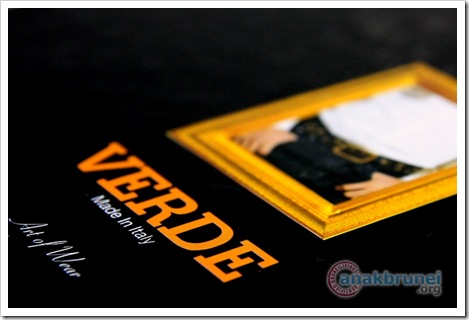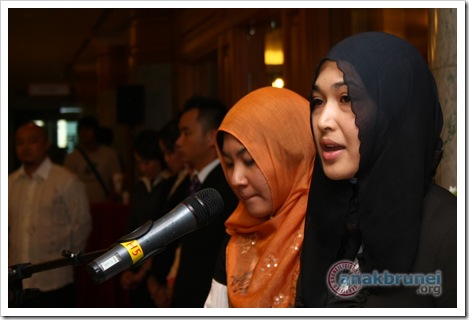 Yuriana showing great strength in carrying out her duty to fulfill her late father's dream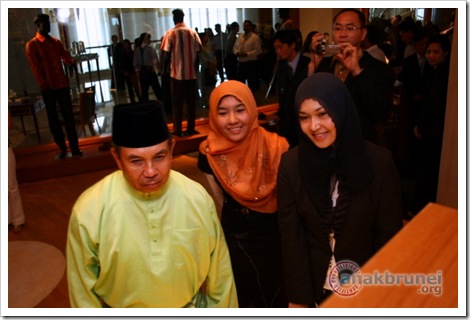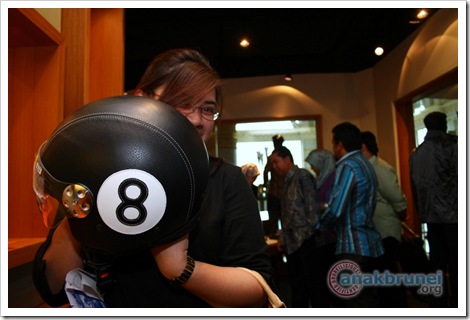 One of the more interesting (to me!) items on sale. An 8-ball bike helmet. Sweeet!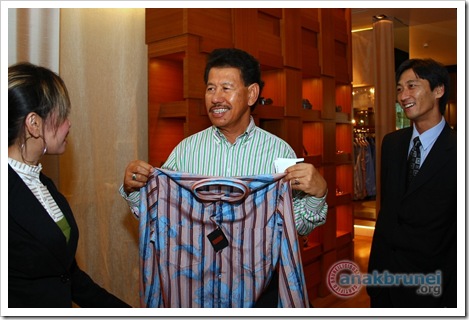 YB bought this very nice shirt for himself. Apparently the badminton legend on the right was eyeing the same shirt! Hehehe! Tough luck Okouchi-san!
One happy customer!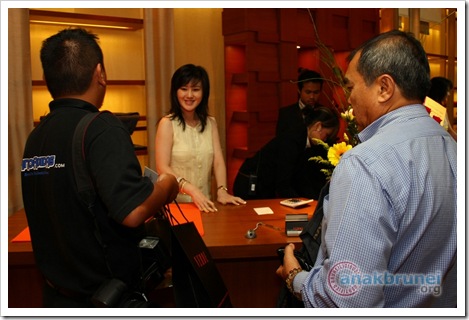 Da gangsta couldn't resist buying a belt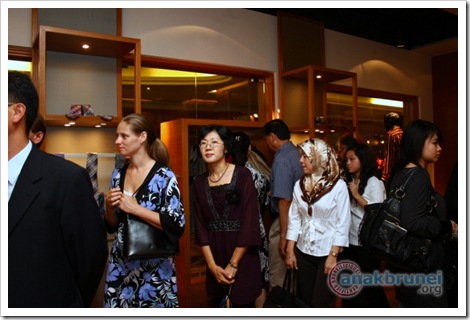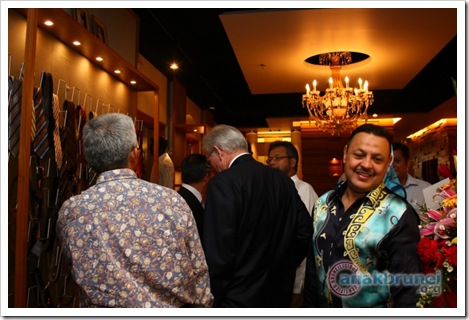 VIP guests browsing the store