Pics taken yesterday afternoon at the Zoom carnival which is taking place on the 7th floor of Gadong Centerpoint until tomorrow. It was pretty quiet when I was there, but the Pelangi DJ's did a good job of livening things up with their live show and games. Looks like da gangsta went during a livelier part of the day when the local and foreign entertainers performed.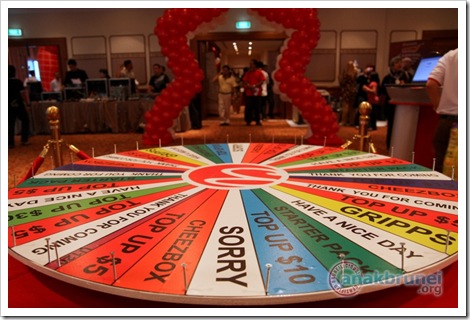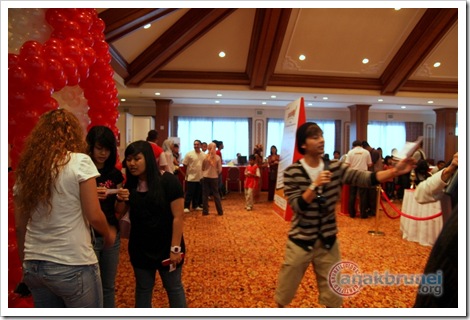 DJ Ashraf and DJ Zura conducting the speed-texting game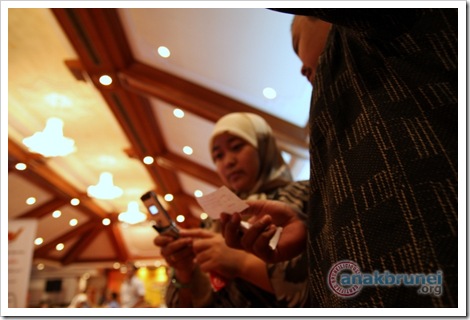 Panjangnya ayaaatttt!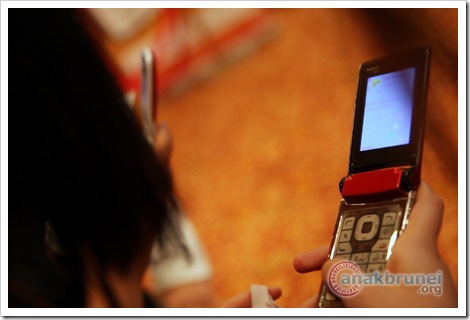 The champion style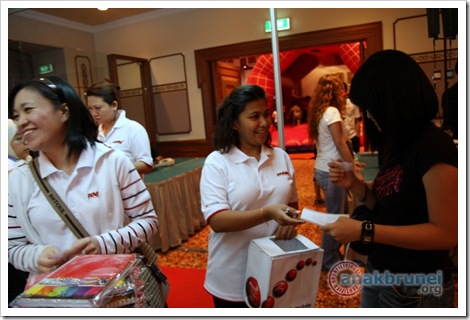 Collecting her prize for speed-texting champ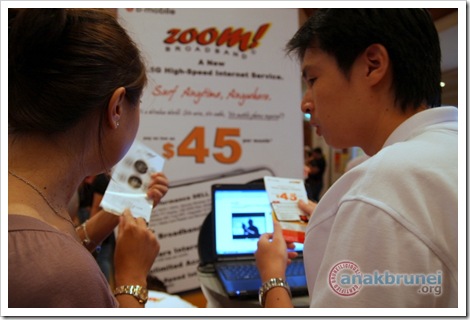 Explaining T&C to a lawyer can be hazardous to your health hehehe!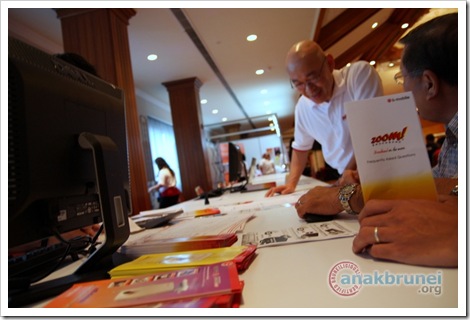 The CEO was there as well in the thick of things! *Salute*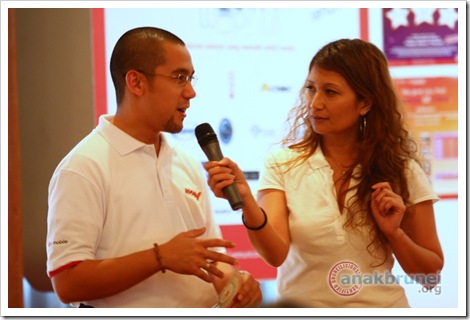 DJ Zura getting some info from B.Mobile officer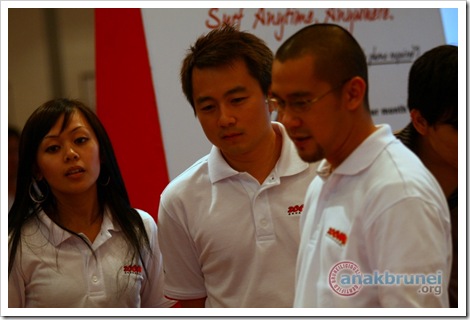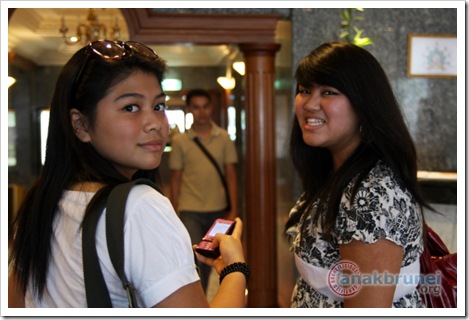 I met these two lovely young women on my way out 🙂