Over the weekend, I had the opportunity to attend two sailing events, the Mike Pike Memorial Trophy and the Borneo Optimist Championships which took place at the Royal Brunei Yacht Club in Serasa. Taking part in both events were sailors from Kota Kinabalu Yacht Club, Sarawak Sailing Association, Piasau Boat Club, Sandakan Yacht Club, and the Royal Brunei Armed Forces Sailing Club. It was an extremely HOT but awesome afternoon out on the water capturing these athletes trying to outdo each other! Thank you very much Kem and Andrew for your hospitality!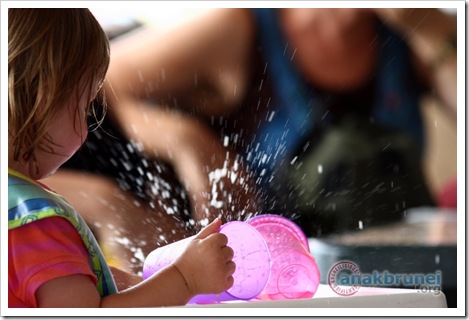 Splish splash!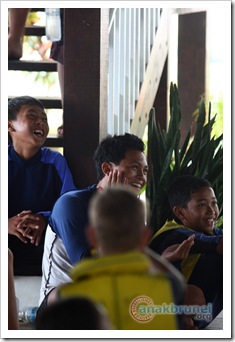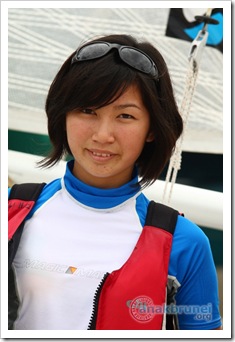 Left: Some of the kids at the pre-race briefing
Right: Rufina Tan, Asian Games sailing gold medallist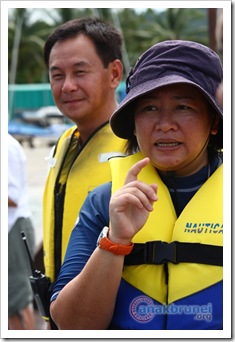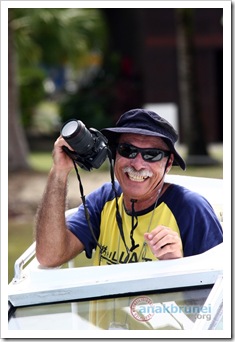 Left: Kem and Andrew, my wonderful hosts
Right: A fellow photog who has incriminating pics of me! Hahaha!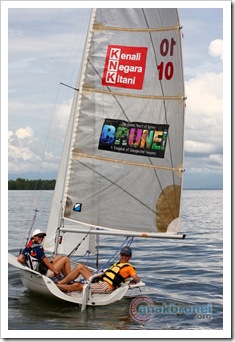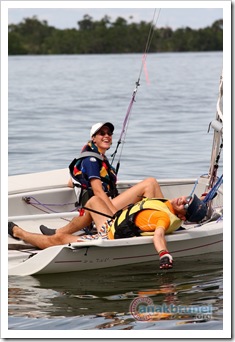 Brunei Tourism and KNK flag bearers Yannick Marcillat and his sailing partner cooling off
while waiting for the wind to pick up. Did I mention it was a SCORCHING afternoon?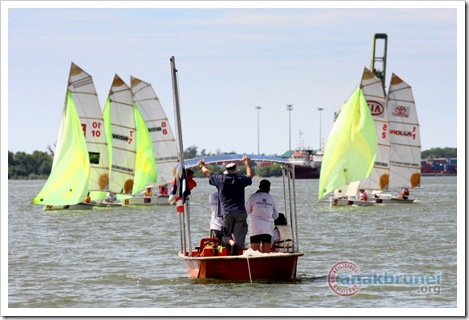 Officials watching very closely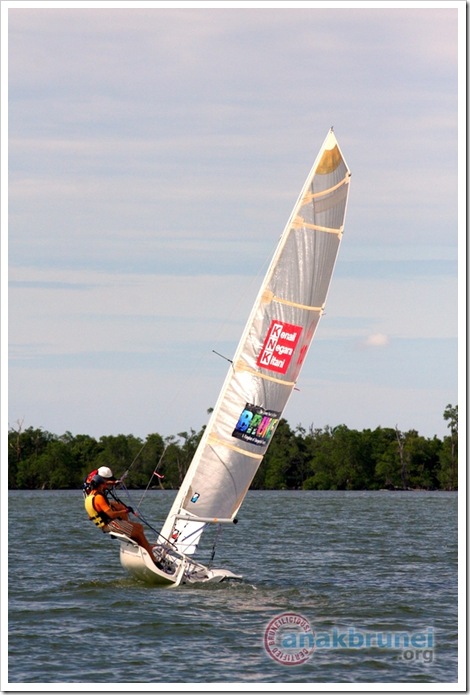 Wind looks like its picking up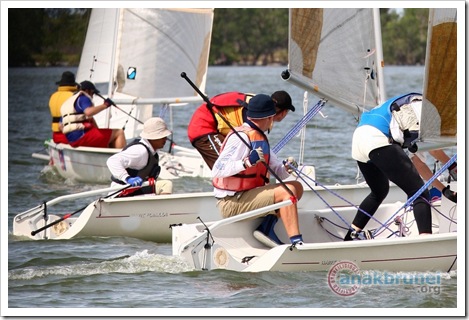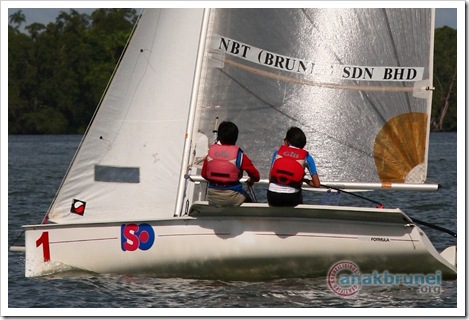 Rufina and her sailing partner picking up speed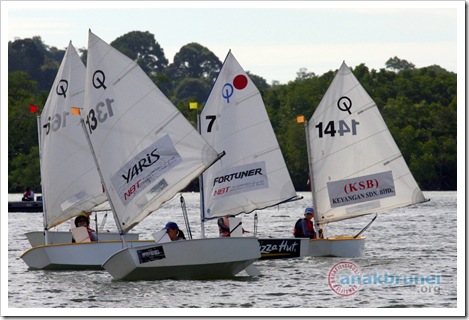 Cute little Optimist dinghies bobbing on the water heheh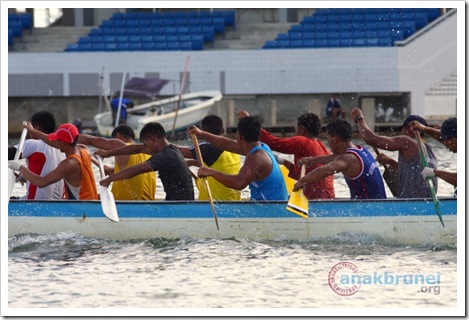 Dragonboat racers were training that afternoon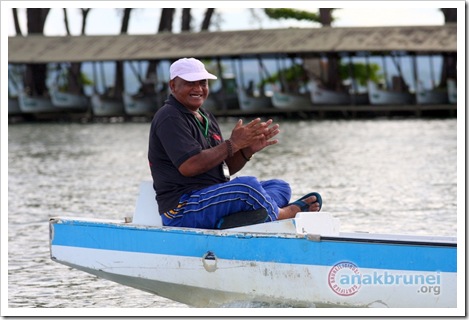 Can't remember what this guy is called but he maintains the pace of the rowing (?)