DHS Pixies Garage Sales
Kurapak Blog – Wednesday, 28 May 2008
© Kurapak Blog
A BIG congratulations to one of our very own, Souljah of Stupidlogic on bagging 1st place in last weekend's youth photography competition. Souljah will be representing Brunei Darussalam for the "ASEAN+3 Youth Festival Photography Competition" in Singapore from July 28 to Aug 3. Well done chief! Click here for the full story.
Was discussing this over breakfast this morning and Mr AR had an interesting take on the fair and how instead of the bike-a-thon, all the energy fair participants could have supported the other event that was taking place that morning, the Tasek Climbathon. There's some sense in his outlook as the pie is already small as it is, in terms of people participating in the events held during the weekends. So why not combine some of the events and have more participants instead?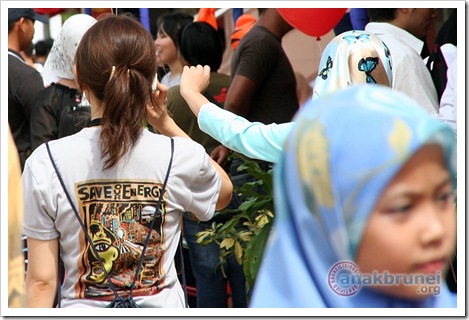 Nice to see you K 🙂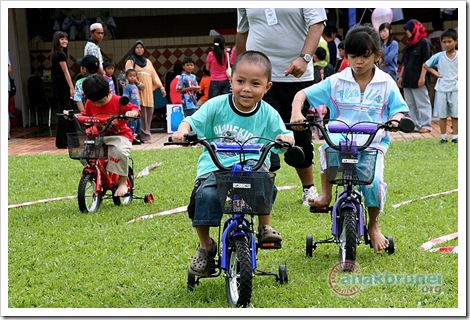 Pedal to the metal!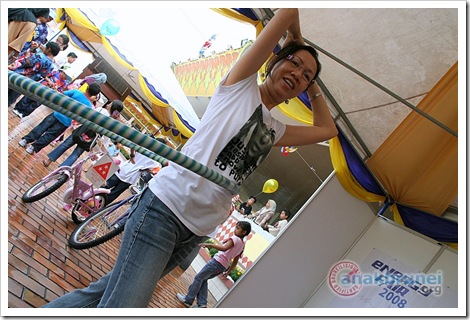 Me: "Are you tired?" Lady: "No lah! Where got!"