Selamat menyambut ulangtahun ke 47 kepada ABDB



My fascination for faces went into hyperdrive last weekend…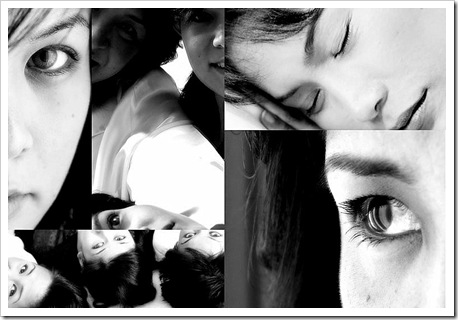 Du Fu's Ballad of the Beautiful Ladies
On the third day of the third moon, gentle breezes blow,
Upon the waters by whose edge they come and go,
Women of richest beauty (thoughts as pure as snow).
Fine bones curve soft flesh (soft as nightfall's glow).
In late Spring, lace graces rich silks that shine
With gleaming Peacocks stitched in gold
And Unicorns in argentine.
There is a freshness in the air this Third of Third, a spring festival day.
I see by the Meandering River of Ch'ang-an many fair women
With distant looks but frequent smiles, sweet and real.
With delicacy of complexion and symmetry of form,
They appear in silken dresses embroidered with golden peacocks
Or silvery unicorns, dazzling in the sunshine of late spring.
Third month, third day, in the air a breath of newness:
by Chang'an riverbanks the beautiful ladies crowd, rich in charms,
regal in bearing, well-bred, demure, with clear sleek complexions,
bone and flesh well-matched,
in figured gauze robes that shine in the late spring,
worked with golden peacocks, silver unicorns.