Today is FABULOUSNESS DAY for everyone!

Pics taken yesterday at the final event of the Baiduri Olympics which took place at the SOAS College field in town. The games have been going on since the beginning of the year with tournaments such as pool, bowling etc. I reckon its a great way to build camaraderie and team spirit among staff, so yeah its all good.
It was, however, a blistering morning and I feel sorry for the dude in the panda suit who had to prance around during the cheerleading performance! Panas bro?? Heheheh!
Oh, thank you HC2 of Hyperclicks for sending me pics of the earlier events which I missed!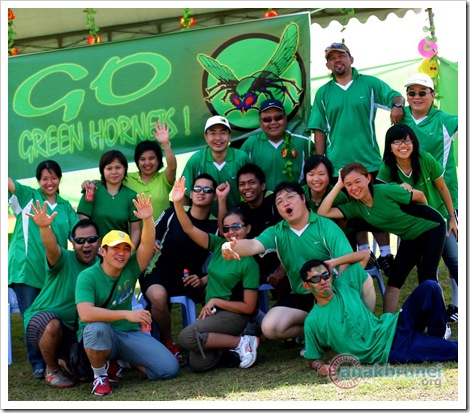 GO Broadband Green Hornets!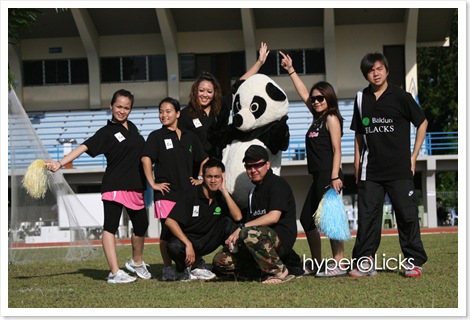 Bandar Baiduri BLACKS kali aaaahhhh!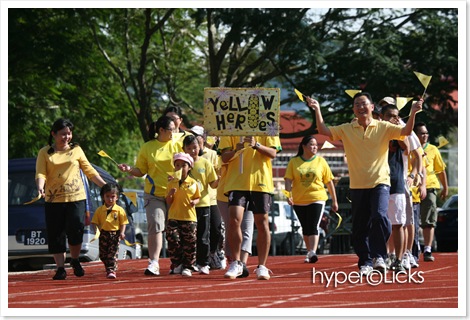 The Yellow Heroes!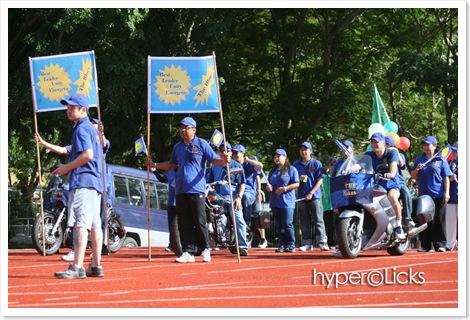 The Blues complete with biker escort! Ada permit kah ni? Hehehe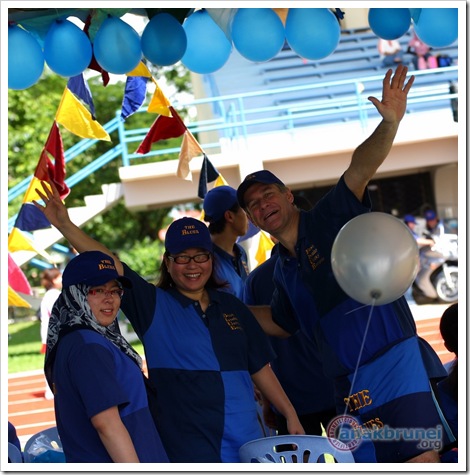 The brain behind the event together with the GM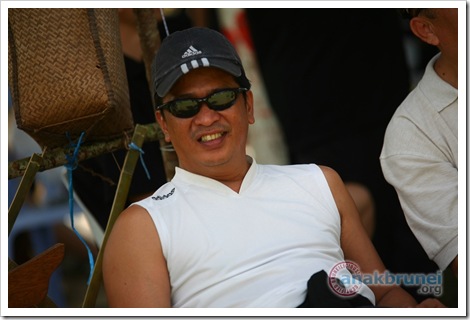 Forgot which team H was in but I'm guessing he's with the BLACKS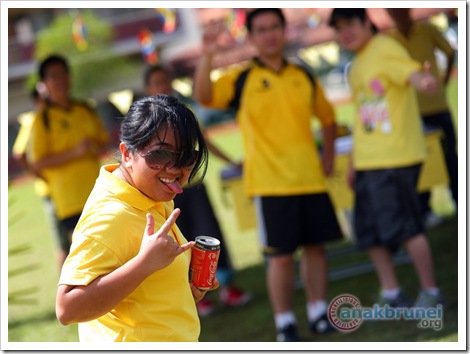 ROCK ON!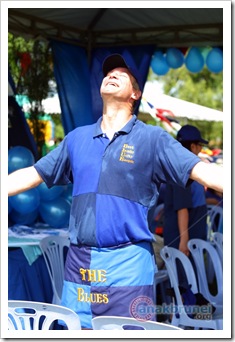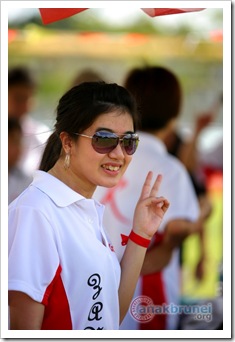 Left: Pierre's Prayer | Right: Cheeeee-su desu neh!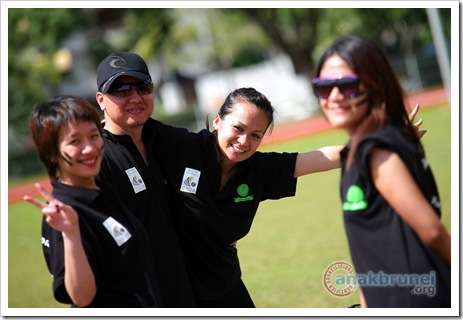 Taking a break