Pics taken during our little family dinner to celebrate Father's Day. Btw, I've gone walkabout again so I may be offline for the next few days subject to internet access availability. Have an AEWSOME week everyone!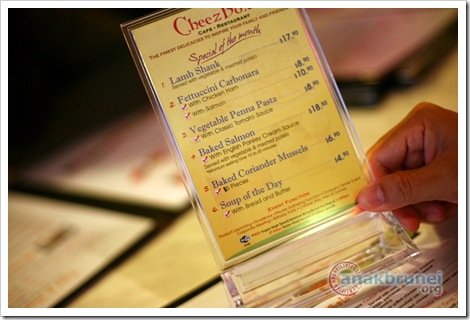 The special of the month menu looked promising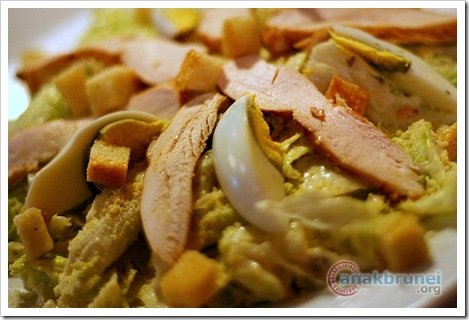 The caesar's salad was quite good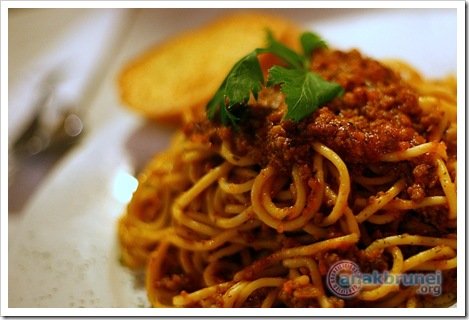 Spaghetti Bolognaise was tasty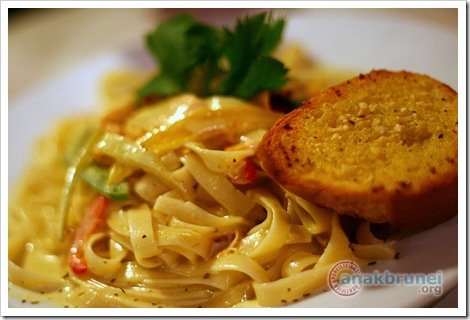 Fetuccini Carbonara was creamy and flavorful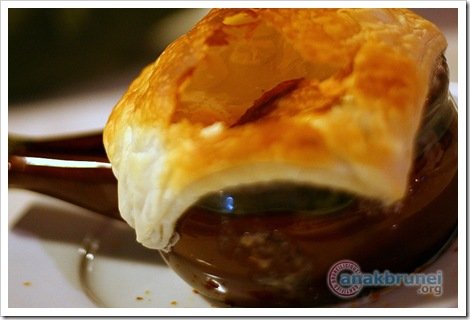 Mushroom soup served in a little clay pot topped with pastry.. yummm!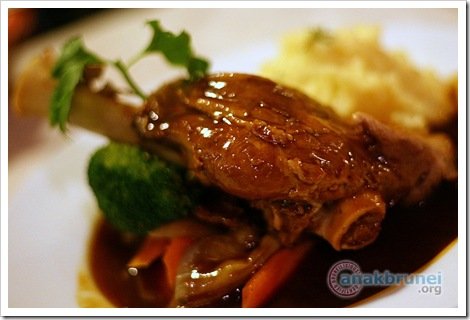 The lamb shank was ok, but not quite Secret Recipe 🙂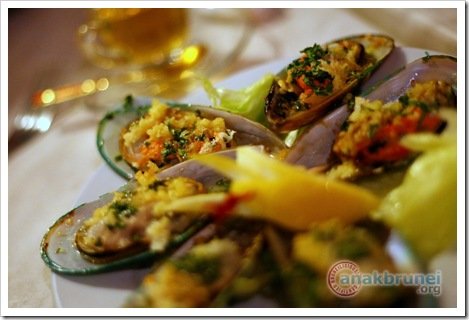 Baked Coriander Mussels… lacked a little something somehow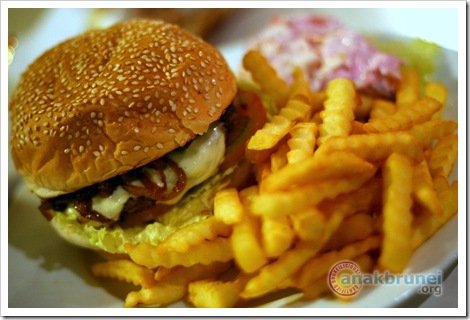 This burger ROCKS!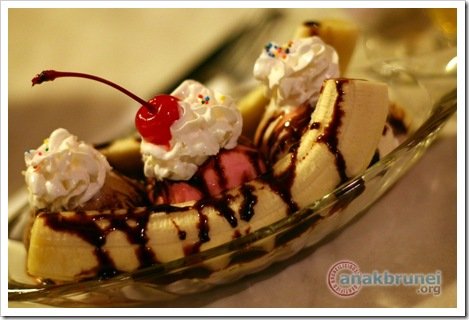 Nina really enjoyed her banana split!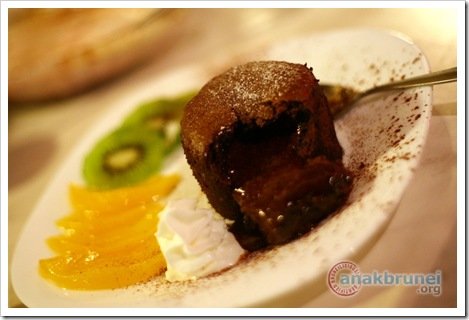 The final Chocolate Fantasy reminded me of Mary's Chocolate Soufle… Just as good!