Advertisement


Exclusive for AB readers! Get an additional B$50.00 off
when you mention that you were referred by anakbrunei.org!
————————————–
Pics taken during the Forum and Workshop on "Branding: A Strategic Marketing Tool for SMEs Competitiveness" which was held at The Empire Hotel and Country Club on Wednesday. The forum covered many aspects of branding, from master branding to word of mouth and everything in between… this is the second time the speaker, Paul Temporal is in Brunei to share his thoughts on branding with us. The first time was last November during the Small is Beautiful Forum. More here and here.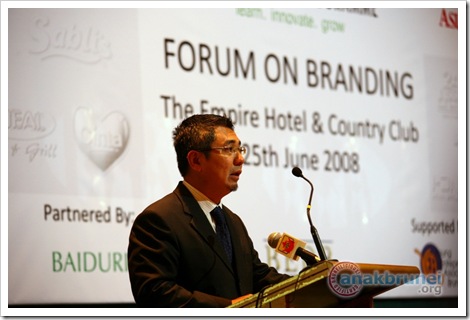 Guest of Honour delivering his address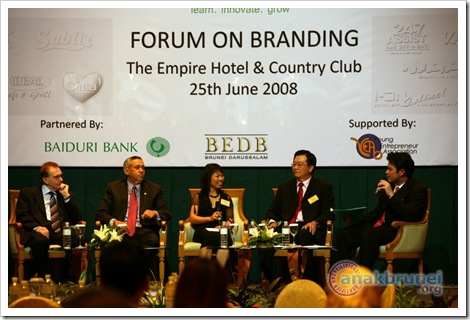 During the panel discussion