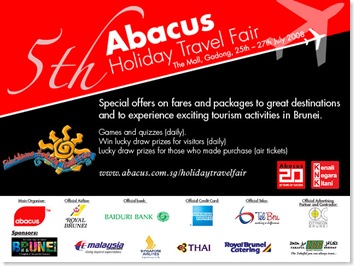 If you haven't already gone to the 5th Abacus Holiday Travel Fair which started yesterday, then I think you should head on down there IMMEDIATELY! Aside from the FABULOUS bargains being offered on holiday travel packages, every booking made during the fair, entitles you to a chance to win an Apple iPod Nano and air tickets to Kuching, Perth and Saigon sponsored by Royal Brunei Airlines. The winners will also receive travel insurance coverage plan under Na'wa Package sponsored by Takaful IBB Berhad.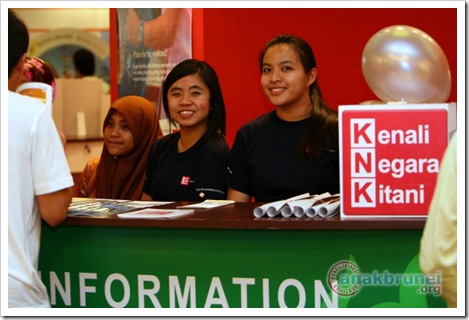 Even if you don't book anything, you will still have chance to win attractive prizes daily on the lucky draw such as MP3, DVD player from Abacus and meal voucher for "Kenali Makanan Kitani" promotion sponsored by Royal Brunei Catering and many more attractive prizes! So what're ya waitin for??
Pics below taken last night during a dinner hosted by the YB Dato' Sri Sulaiman Abdul Rahman Taib, Malaysia's Deputy Tourism Minister, who is here in conjunction with the travel fair and to launch the Merdeka Celebration holiday packages to Malaysia.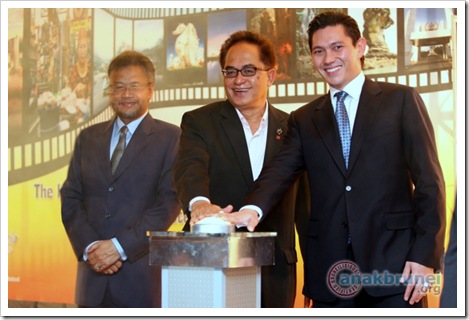 YB Dato' Sri launching the Merdeka Celebration Holiday Packages with our Deputy Minister of Industry & Primary Resources while the Malaysian High Commissioner looks on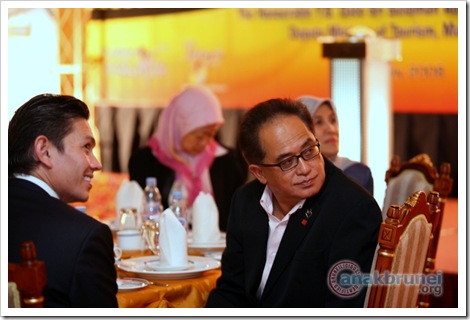 Watching the premiere of the advert for Merdeka Celebration Holiday Package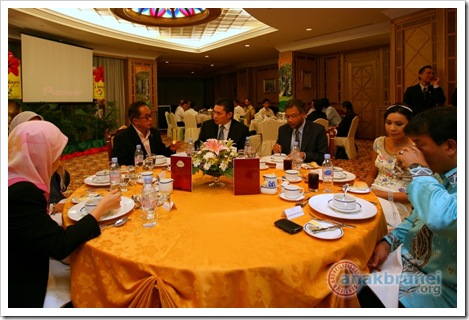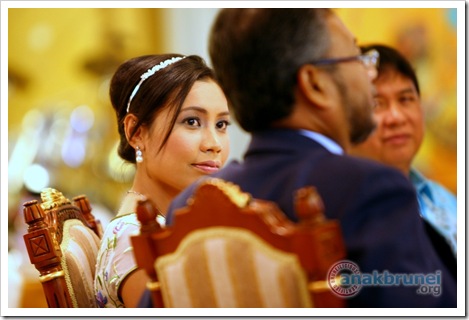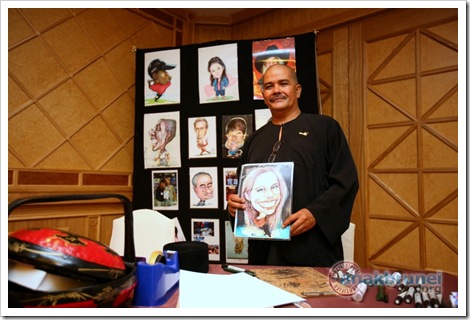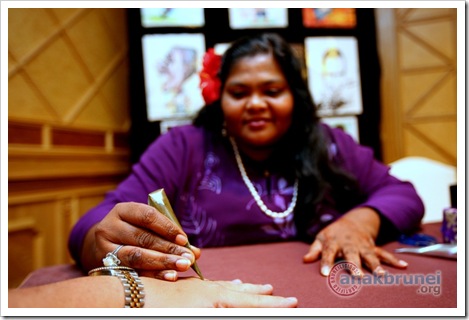 I got a henna tattoo from this professional henna artist who did a beautiful swirl in 2 seconds flat!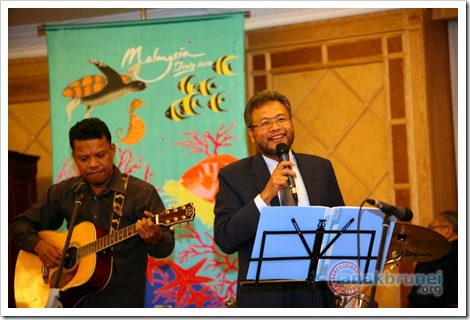 Malaysian High Commissioner serenading the audience with his rendition of "You're My Everything". Nice voice Your Excellency!