Are you having trouble deciding where to break your fast? Then click here! Simpur's Ramadhan Specials Directory provides you with a list of special sungkai promotions during this year's holy month of Ramadhan.

Finally got to try THE cupcakes from the Kitchen of Jasmine which recently despatched a whole lot of cupcakes to several offices around the country as the prime sponsor for the KristalFM OFFICE OLYMPICS. Turns out the folks behind the Kitchen of Jasmine are two friends who share almost the same first name as me heheh!
The cupcakes came in two flavors, chocolate and vanilla (I think). Everyone agreed that the chocolate ones were the best! As da sista sed, "You can tell they used some quali'y chocklit, u know wot I mean?" 😉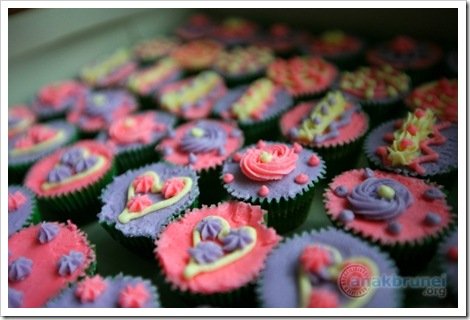 I love the color scheme on these cakes!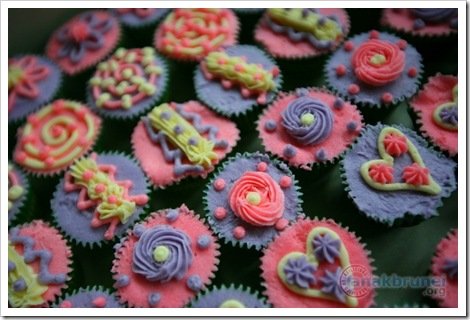 The patterns and decorations are so dainty!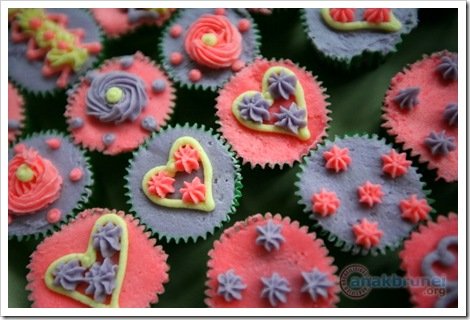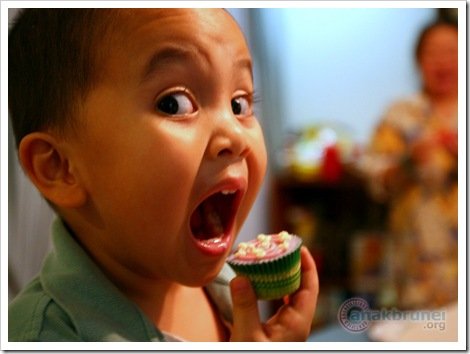 Little Arief about to chomp on one of the cupcakes!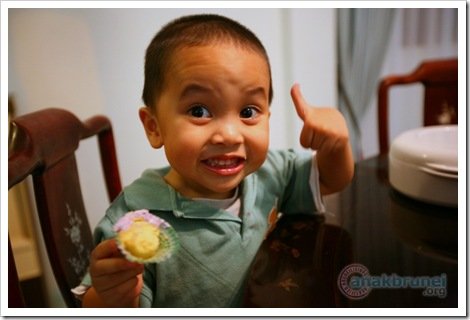 Seal of approval from da little man!