Check out this cute illustration of Shutter Boy and AB 🙂 Thanks dude!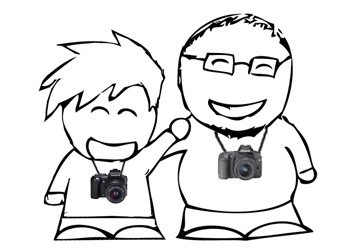 Last night da missus and I joined a group of friends at the Empire for their sungkai buffet. It was a sumptuous affair which offered, to me, a just right selection of food. This meant the tendency to over-eat was greatly reduced as there was no need to try everything.
The starters included Ayam Panggang Bumbu Bali, Begedil Daging, Belutak and Lemang, Ulam-Ulam Melayu with Sambal, Kerbau Hati Buyah, Rojak Buah, Ikan Bakar Asam Jawa, Gado-gado and more. There was also a Salad Bar offering refreshing salads with dressings of your choice.
For the mains, there were local and international dishes including Ayam Panggang Percik, Ikan Kari Panggang Asam, Ketam Goreng Berempah, Sotong Sambal Tomato, Seafood Sweet Basil, Butter Prawn, Green Mussels with Balinese Crusted and more. There were also separate stations featuring serving assorted Cucur, Bubur, Soto and traditional Ambuyat.
To end, there were several desserts on offer including Kek Batik Berlapis, Celurut, Penyaram, Calak Lambai, Kusoi, Chocolate Fudge Cake, Pineapple Tart, Blueberry Cake, Strawberry Mille Feuille and more.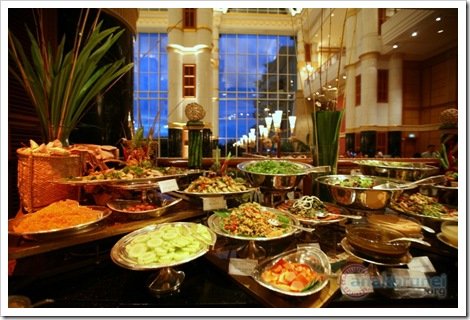 The starter station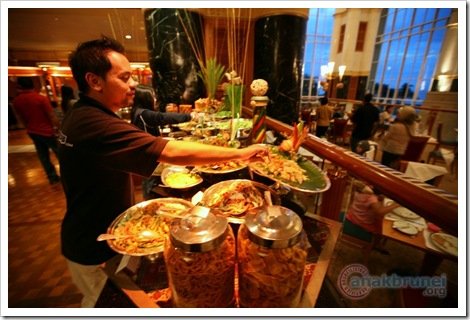 Da gangsta grabbing some starters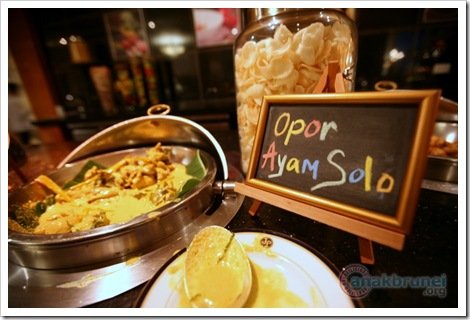 I love the little blackboard with multicolor chalk 🙂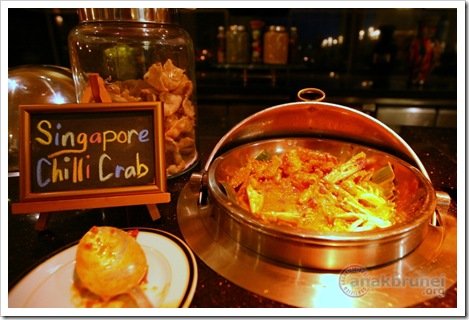 Chiiiiiliiiii crabbbb!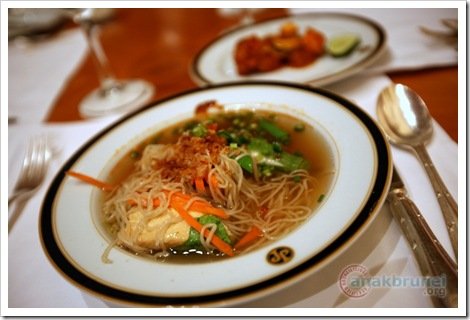 This steamboat dish damn shokolingam!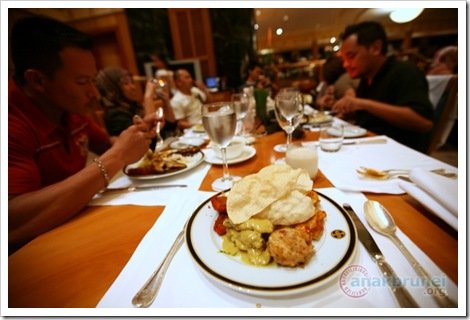 The gang busy eating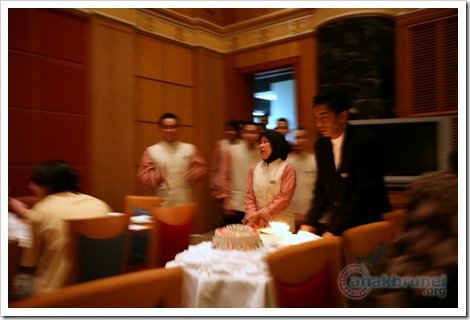 Someone celebrated their birthday as well.. Happy Birthday mister!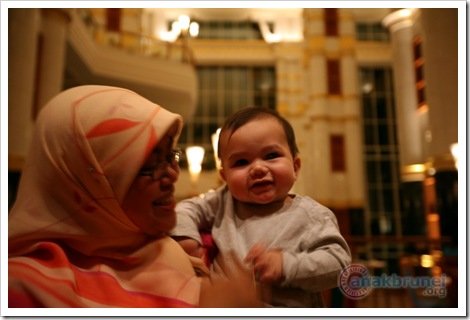 Da missus enjoying a light moment with celeb baby Izzie…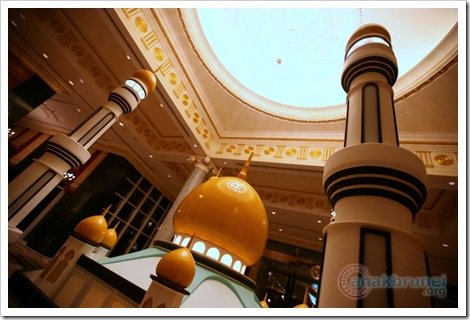 Impressive mosque replica in the lobby