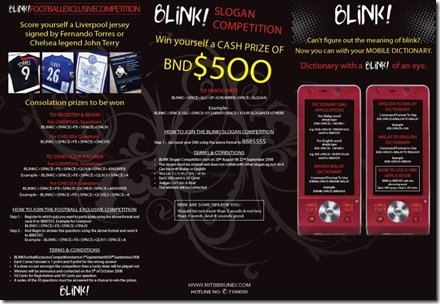 FINALLY made it to Savy's Brasserie last night, a year after it opened! It was more circumstance than anything else, but what a great meal it was! And in the excellent company of the envoy as well!
For those who don't know, Savy's is located where The Grill Room used to be, at the corner of Jalan Sultan, right above where KFC used to be (its now Mamih I think?). Upon entry, I saw some very familar faces! Ogie and Joe, who used to work in Sheraton were there to greet us! Nice to see you again boys!
I found the layout had not changed from the Grill Room days. I'm no interior designer, but I felt terracota or slate tiles and a darker coat of varnish on the timber fittings would have given the place a more rustic ambience 🙂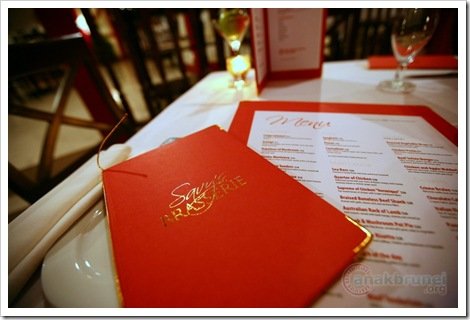 The menus. Nicely presented and concise.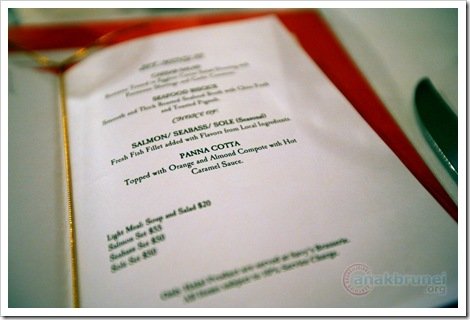 For the month of Ramadhan, there are set meals on offer, starting at B$20.00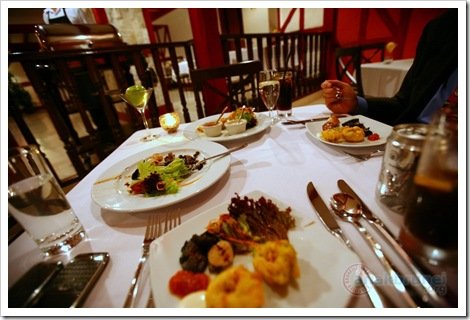 For starters, we ordered some Calamari and the Forestierre. The scallops had an interesting twist to the batter, which had what I think is finely chopped onions and shallots. It was nice and crispy on the outside and the squid inside was tender and juicy. The Forestierre is a warm dish of grilled scallops and wild mushrooms accompanied by salad and grapes. Very nice combo 🙂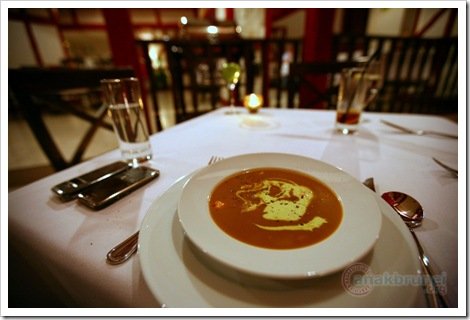 I had the seafood bisque while the envoy passed on soup. The bisque was very tasty and had the sweetness of fresh seafood, with large chunks of fresh prawns in it.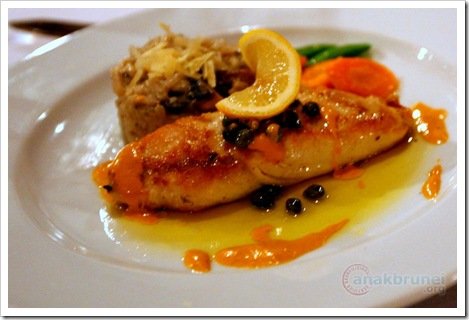 For mains, the envoy ordered the catch of the day, which was seabass. Can't recall if it was poached or grilled, but it sure looked good! We wanted to try the wild rice risotto, so we ordered it with our mains, instead of potatoes.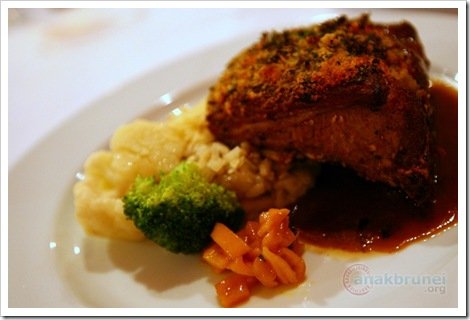 I ordered a hearty lamb rack with wild rice risotto as well. The lamb was fantastic! It had a very tasty crust which went very well with the juicy tender meat and the mint jus. Lovely!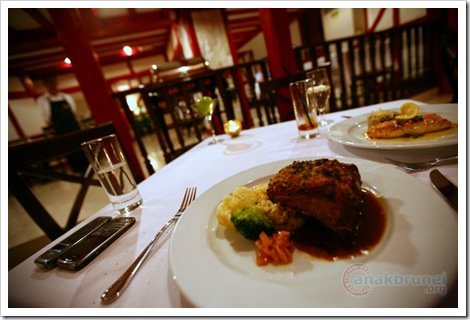 My thanks to the envoy for hosting me and for the great conversation (its all about the conversation heheh). Look forward to our next culinary adventure!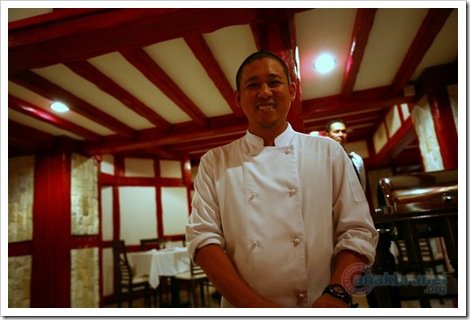 The man behind Savy's culinary magic. Bob Guzman, a talented 28 year old who used to serve in President Arroyo's kitchen. Napakahusay mong magluto! (Hope I got that right!)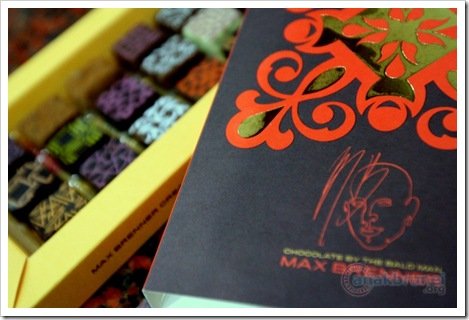 When I got home, these were waiting… Chocolates by the Bald Man! Thank you so much CL for these beautiful Max Brenner chocos! They are *superb*!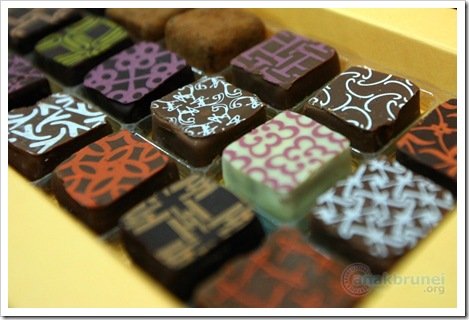 Cool eh?