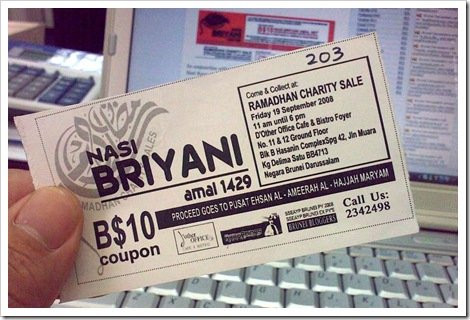 See you there later!

Two nights ago, the AB gang trooped over to Restoran Kaka which introduced its sungkai buffet on Monday. Famous for its nasi katok, the owners decided to open the restaurant to offer its clientele additional choices above the staple nasi katok.
Located at Kg Rimba, the interior decor of the restaurant is cosy and modern with a touch of homeliness. Nice work by the owners, the husband and wife team who did the design.
The buffet was quite a refreshing change from the 167++ dish buffets of the bigger establishments. It was a simple buffet made up of not more than 20 items and this meant you don't over-indulge from wanting to try everything. The highlight of the meal for me was the beef rendang, and the bubur durian. Sedap sekali!
At only B$6.90 for adults and B$4 per child, this buffet represents one of the better value for money meals this ramadhan, especially for families on tight budgets. Thoroughly recommended. As da gangsta puts it, do call 8778330 for reservations as this place can get pretty packed.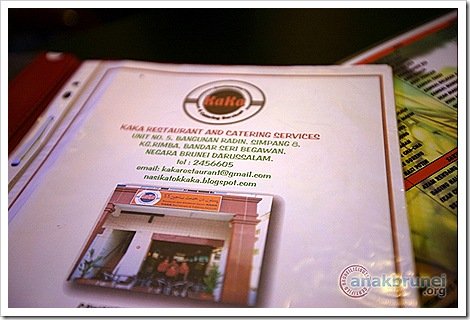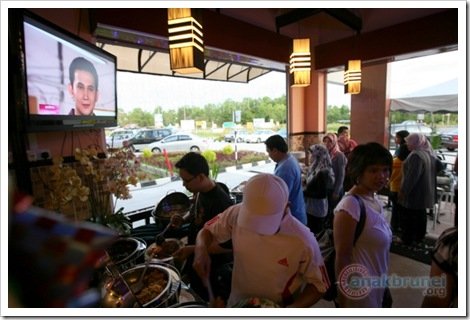 The corner unit location makes the small unit feel spacious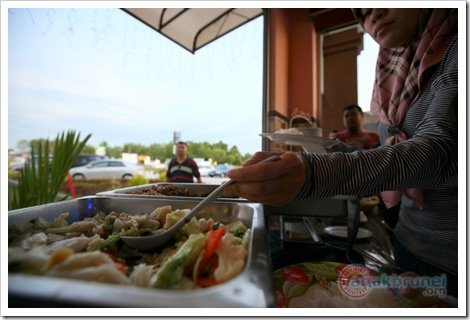 Patrons getting food before the sound of the bedok
Round one…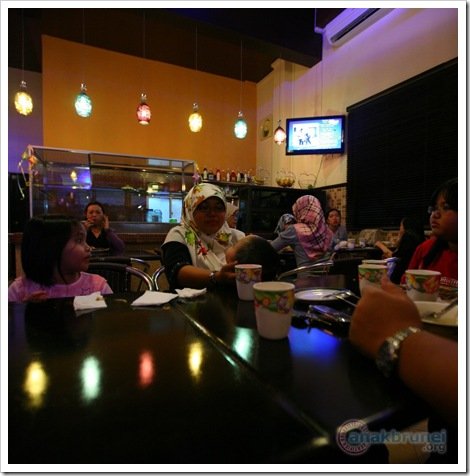 I like the lights 🙂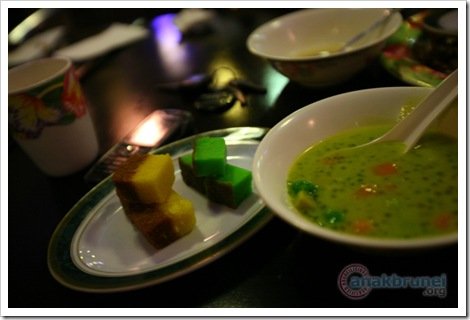 The bubur durian on the right ROCKS!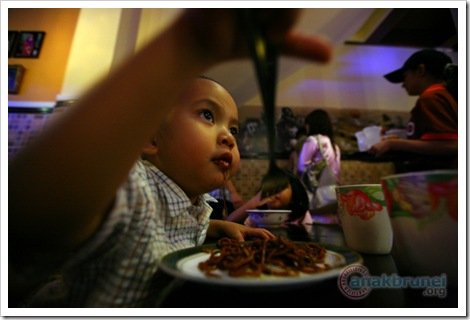 The little man enjoying his noodles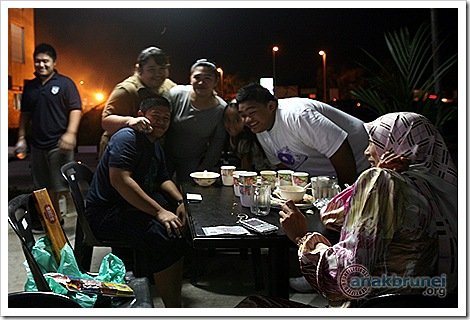 The night crowd 🙂