The StraitsKitchen at the Grand Hyatt Hotel in Singapore is a must-go place for sungkai when one is in town during Ramadhan. StraitsKitchen is a Singapore-inspired restaurant presenting the best of local cuisine in a contemporary 'market place' setting where one can indulge in an endless parade of local flavours from the halal-certified Chinese, Malay and Indian theatre-kitchens including Singapore Laksa, Nasi Goreng, Hainanese Chicken Rice and Roti Prata with Chicken Curry.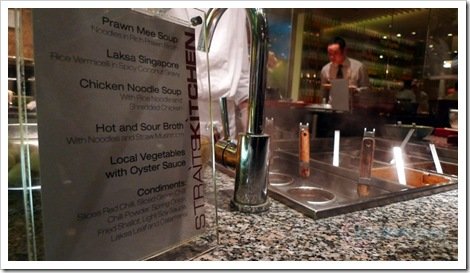 Prawn Mee Soup? Laksa Singapura? Chicken Noodle Soup?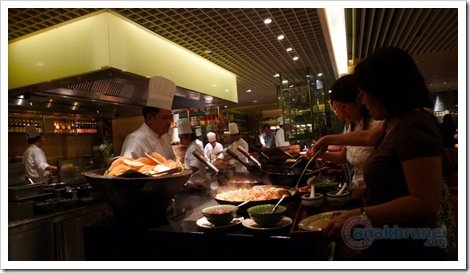 The fried carrot cake was pretty good!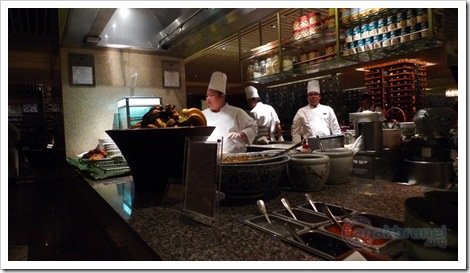 This is the fritters station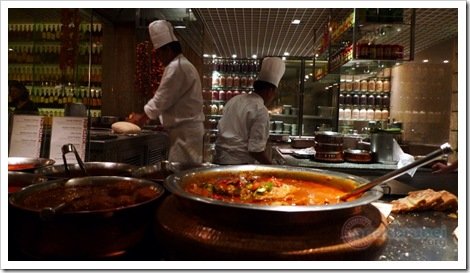 The Indian Kitchen had rows upon rows of various spices and powders on the shelves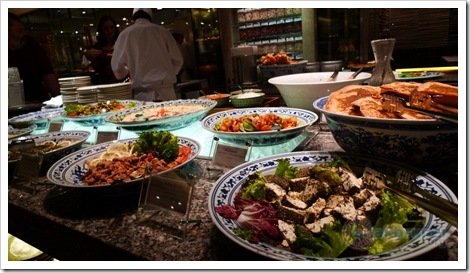 Salad anyone?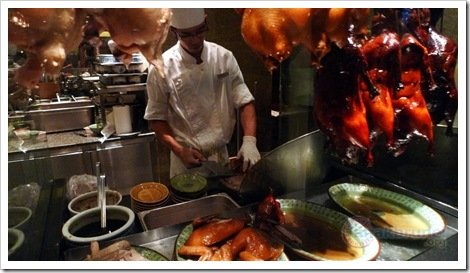 My Kryptonite… Roast Duck! *Slurp!*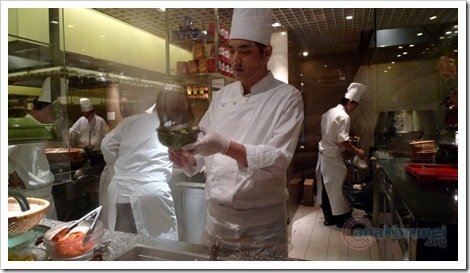 Assembling the Har-mee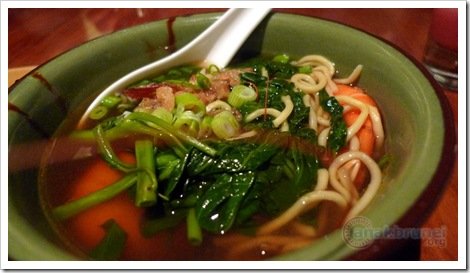 Sedap sekali!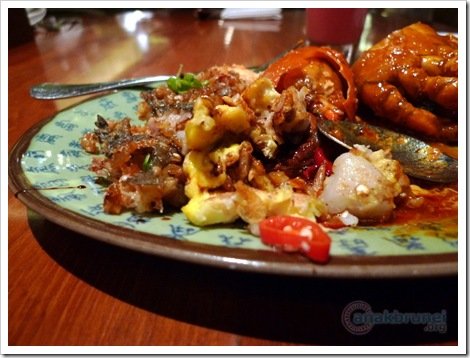 The Chili Crab was faaaaantastic! Served with little Mantou dumplings!