About a year ago, I did a post about The Beatz, a local band I had caught while covering the Law Society Soirée. Last night, I had a chance to catch up with them again, while they were rehearsing at their Jerudong studio for some upcoming gigs (will post the dates and venues shortly) some of which are taking place across the border in Miri.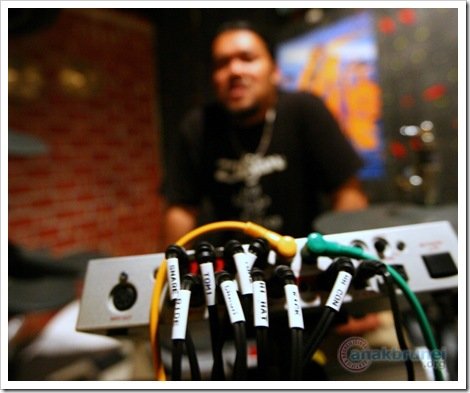 The band has undergone some changes since I met them last year, particularly the vocalists, one of whom is a talented lass (below) who's performed with the likes of Agnes Monica and Krisdayanti in Indonesia.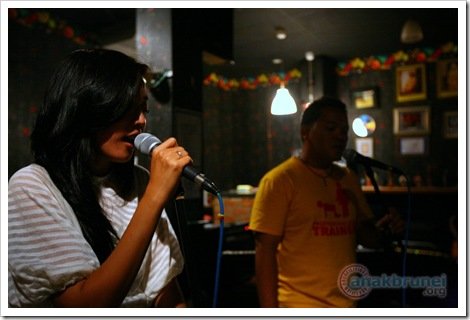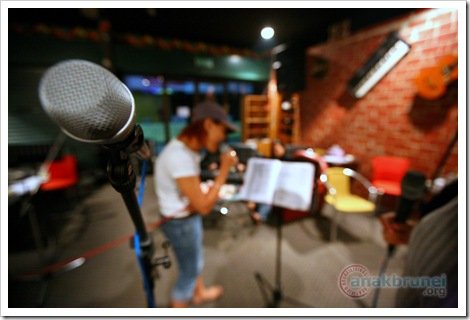 Unlike my friends at Projectunes, who come up with their own material, The Beatz are more of a cover band "with an excellent repertoire of songs from evergreens to the most recent rockin' tunes." This is one band to look out for!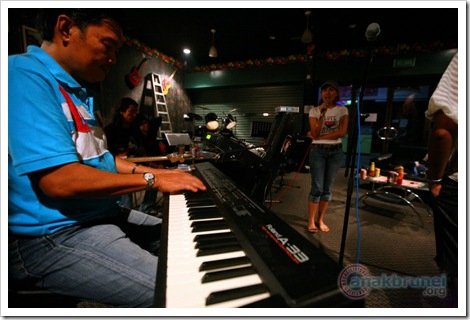 Better than the Yamaha YDP-625 for sure!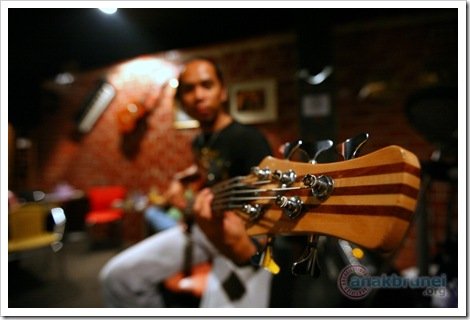 Twang twang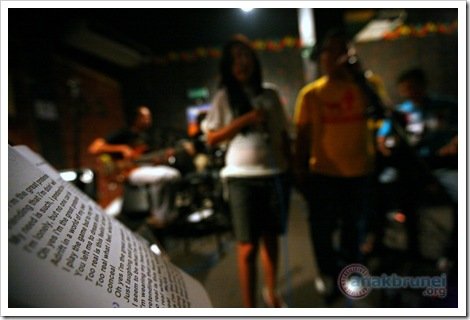 A vocalist's bible is her book of song lyrics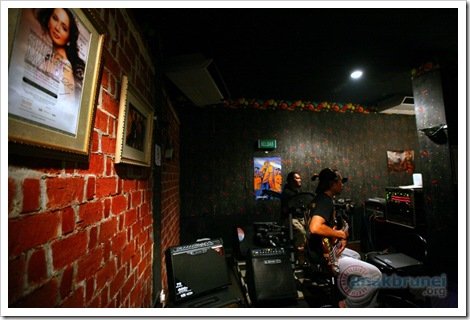 Sheila Majid visited the studio before?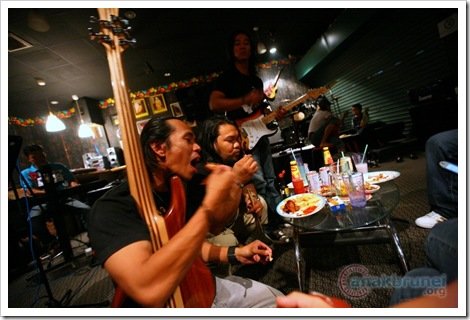 Lapar geng! Enjoying chicken wings in between sessions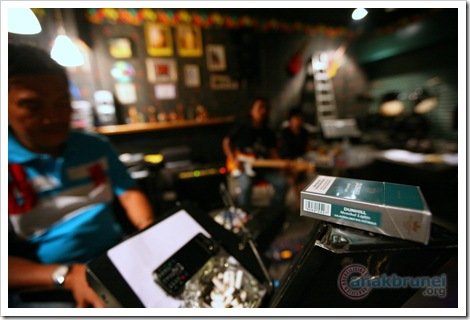 Tsk tsk tsk… someone should empty that ashtray…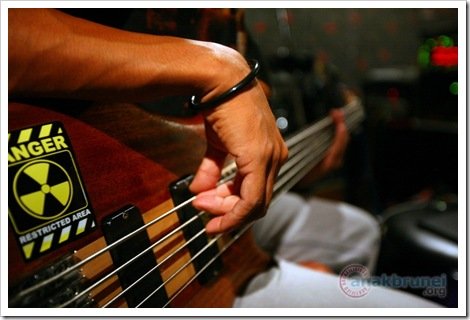 The Bassist keeps the tempo alive