I sure did! Da crib was infested with ants! All sorts of ants, big ones, small ones, black ones, brown ones, even red ones! So last week I finally had it and called in the pest control folks to help with the problem. B-Mas Jaya is a relative newcomer in the pest control game, having been formed just this year. But I've known the operations manager from his days at a more established company, so I know I'm in good hands. Plus, he offered me a darned good deal!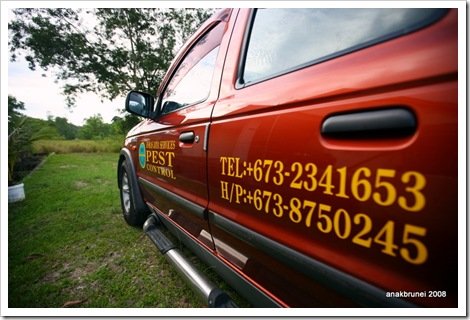 Who u gonna call?? PEST BUSTERS! (Lame I know)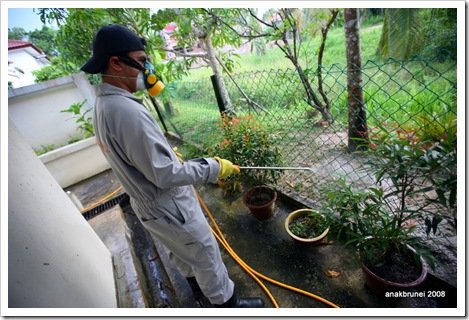 Spraying the back of the house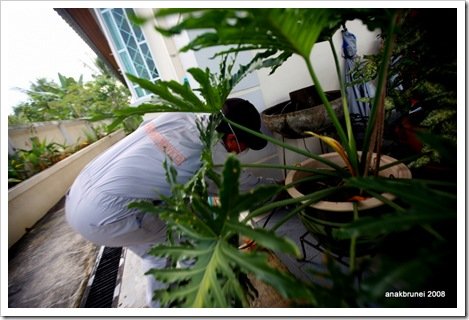 The front porch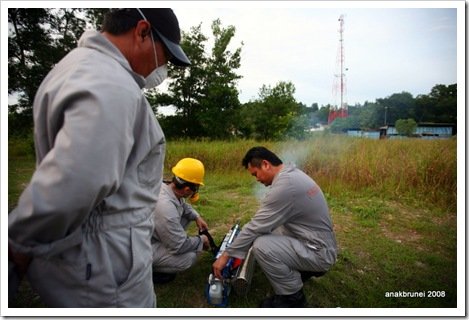 Prepping the proton pack aka mozzie fogger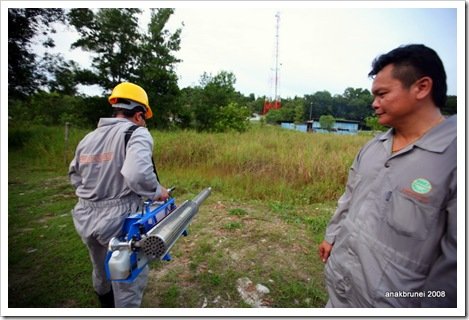 Just don't cross the beams… that would be bad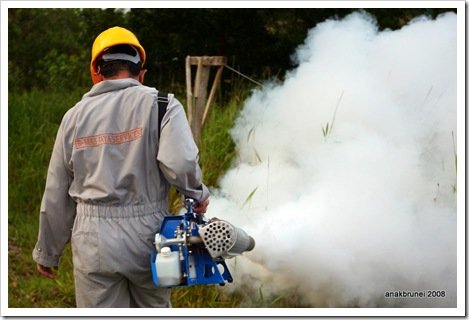 Really bad… 🙂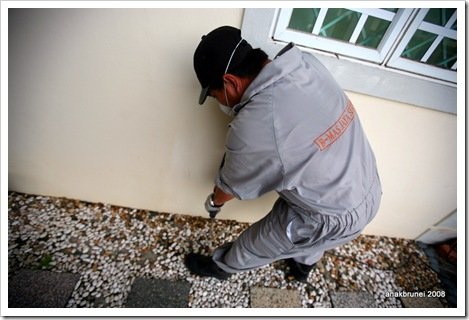 Drilling holes for the termite treatment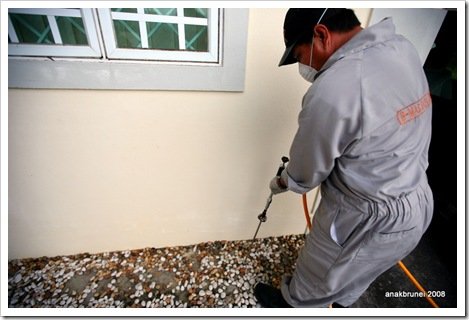 Injecting the treatment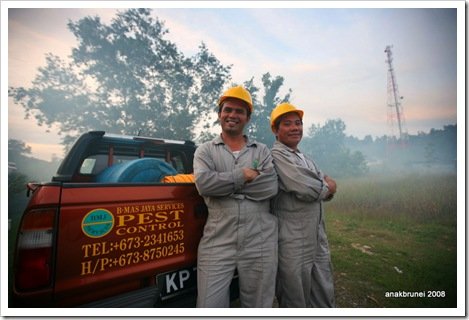 Da B-MAS boys Rahman and Bakar! Good job boys!