The Sheraton Utama Hotel kick started its Mexican Fiesta last Friday by hosting a dinner for major sponsors and key members of the media.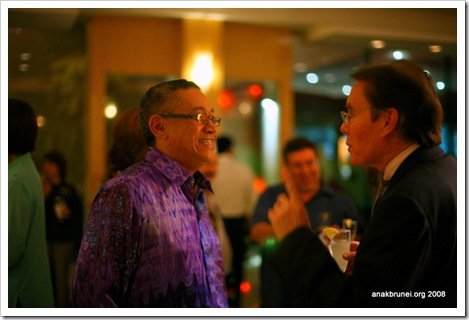 Some of the guests mingling before the dinner
Sheraton Utama Hotel has flown in Chefs Sergio Snyder and Roberto Kaspi from the festive country of Mexico. Throughout the festival, these chefs will be preparing authentic Mexican dishes such as Chile con Carne, Lamb Barbecue Mexican Style and Aztec Tortilla.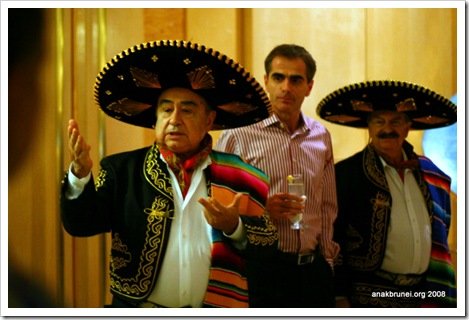 Alex and the two Mexicans… sounds like a good name for a band?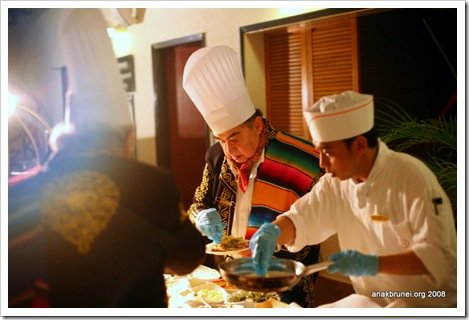 Preparing the scrumptuous food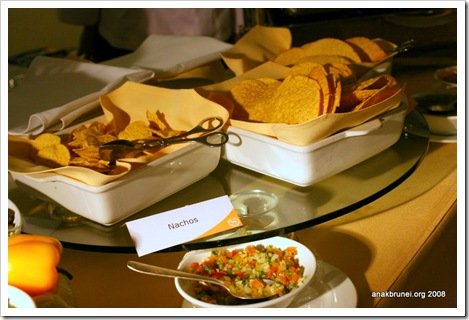 Mmmmm… Naaachooos
The buffet is priced at B$29.00+ from Sunday to Thursday and B$37.00+ on Fridays and Saturdays. There's also an awesome package deal of a room inclusive of buffet for two at only B$120.00! Thanks to major sponsors, diners will stand a chance to win a grand prize of one return ticket to Bangkok courtesy of RBA with 4 nights accomodation compliments of Royal Orchid Sheraton and the Westin Grande Sukhumvit.
Call 2244272 for reservations TODAY! Ariba ariba! Andele!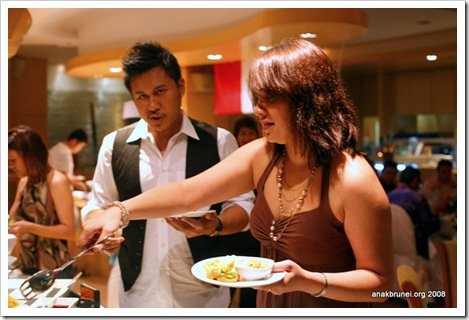 The newly-weds enjoying the buffet 🙂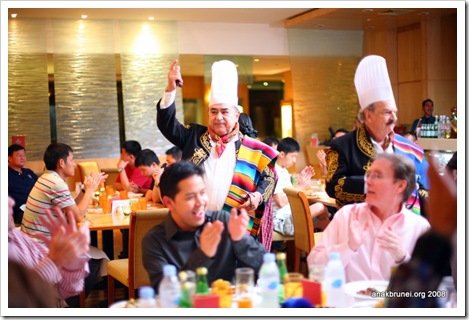 Sergio and Roberto serenading the diners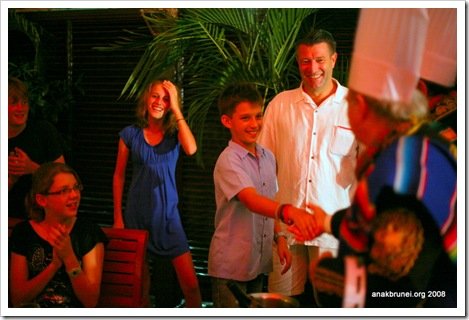 They were happy to oblige with a Mexican Birthday song!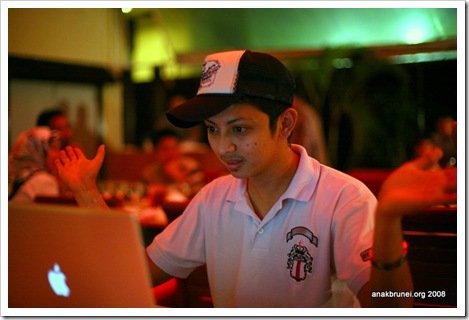 Alin frantically finishing his slides for Blog it up! Hahaha!