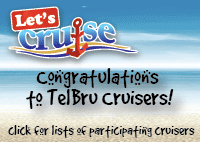 A continuation of the annual activity under the TelBru's 'Let's' initiative, this year's event will see 2 participants in each team vying for great prizes at Pantai Seri Kenangan, Tutong on 30th November 2008.
After the immense success of Let's Race last year, TelBru took the initiative to intensify the fun factor by organizing this 1-day event to reward its loyal customers through various interactive activities. With over 25 games such as Lawn Dart, Limbo Rock and the ever-popular Sand Castle, participants can look forward to a great time under the sun and win fabulous prizes.
Among the prizes to be won include 5 days 4 nights stay aboard the Superstar Virgo Cruise and vouchers at The Empire Hotel and Country Club.

We'll be organizing a sequel to this event soon…. banar… banar…