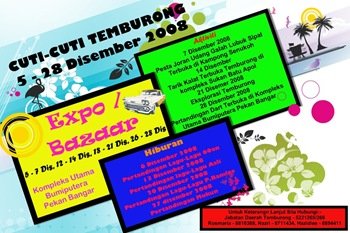 Looking for something to do this holidays?
Why not visit Temburong!

Some of you probably know that I manage the #Brunei channel on IRC. Something I've been doing for the last 12 years 🙂 Anyway, in the 12 years on the channel history, many have come and gone, and the popularity of IRC has been taken over by instant messaging.
But there is still a certain allure to being in a channel on IRC and interacting with everyone at the same time. Kinda like CB radio, which is finally gaining some popularity here in Brunei judging by the number of cars on the road with CB antennae and various call signs displayed on windshields or bumpers.
Anyway, last night saw a small gathering of sorts, among the members of channel Brunei which took place at Inderaloka Biru or Blue Eden in Kiulap. It was good fun to catch up with the ops and it turns out some of the BFF members were also into IRC heheh!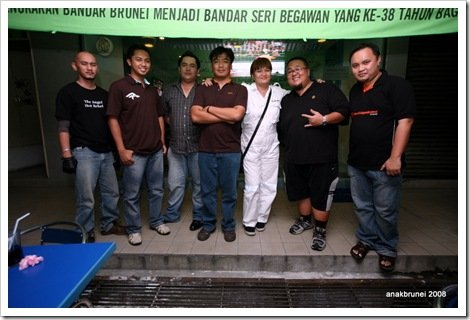 Some of the #Brunei operators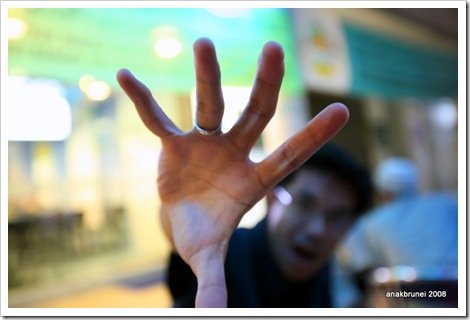 See Jim, no noise!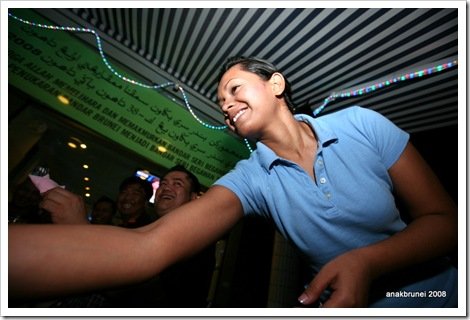 I believe I ordered the LARGE teh tarik ping?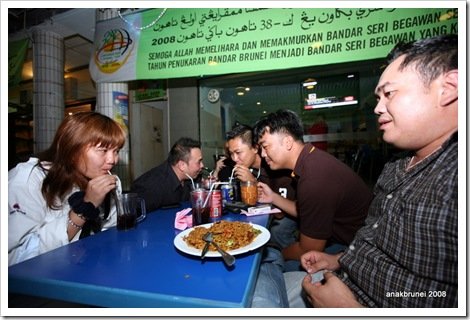 Notice only one plate of food on the table?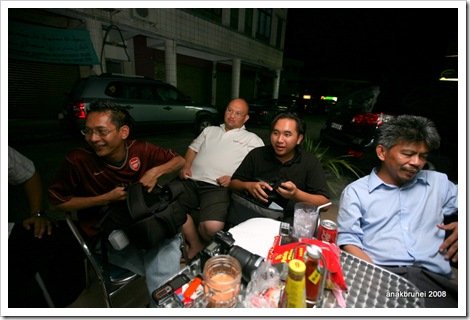 IRC'ers and photogs mingling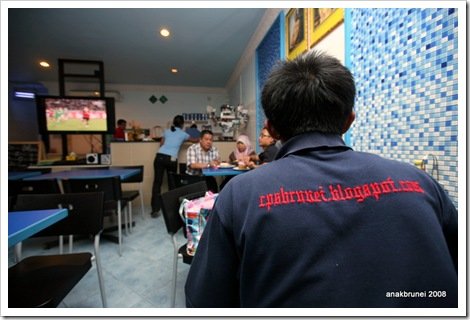 Siapa alum bayar group buy, sila cari budak ini asap!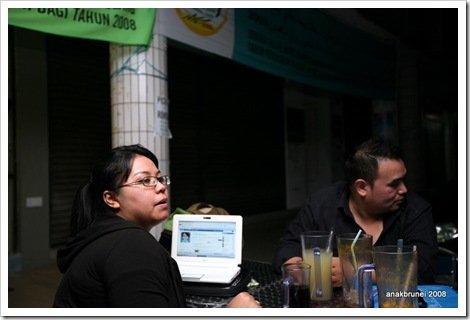 I didn't know she was an IRC'er heheh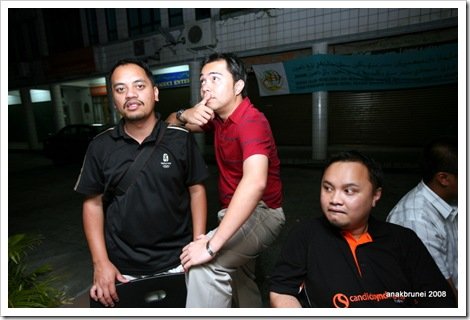 Da gangsta, Jimmy Jo and Ucingitam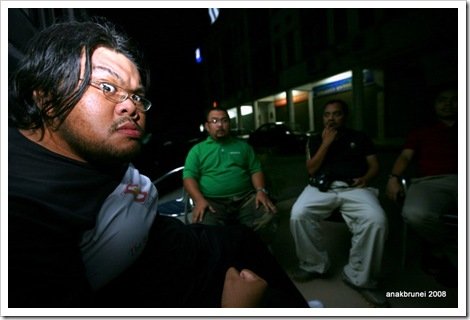 Easily my shot of the evening!