Last night, da missus and I popped over to the Pantai Restaurant to try out the much talked about Essence of Bali featuring cuisine prepared by chefs brought in from the Nusa Dua Beach Hotel & Spa.
The food was authentic Balinese cuisine except less spicy as Executive Sous Chef Alit Subawa explained. Unfortunately, we missed out on one of the signature dishes, bebek betutu which was served the night before. The alternative was ayam betutu which used the same spices so at least I got a taste of it heheh!
There were performances by a troupe of dancers from the Balinese Arts Academy which mesmerized diners. An enjoyable night enjoying the Essence of Bali with the ambience of the Nusa Dua Beach Hotel & Spa.
The buffet runs until this Sunday so if you haven't tried it out, make a date for this weekend! Call 2418888 to book!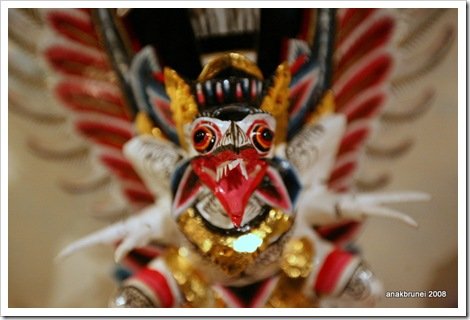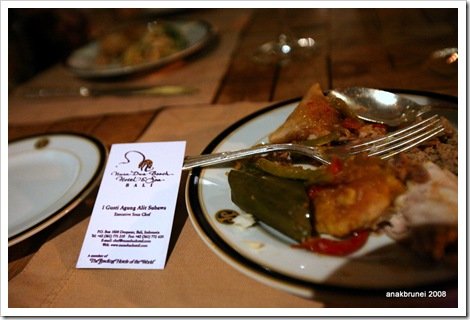 Round One – Ding Ding Ding!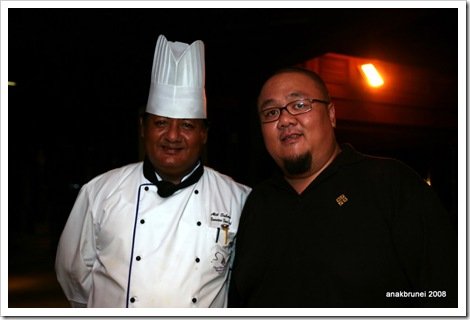 Had a good chat with Chef Alit about Balinese cuisine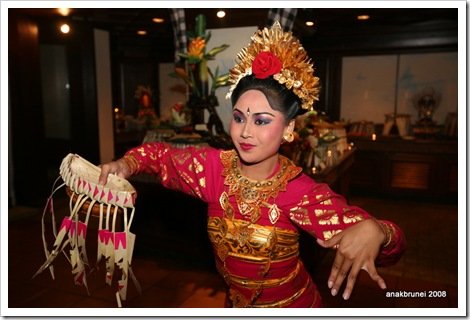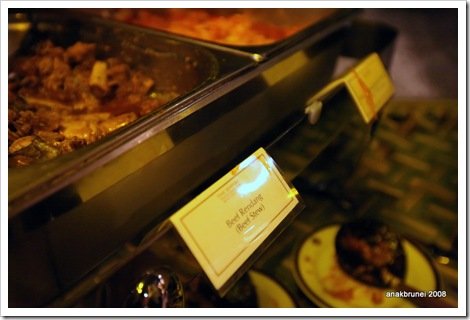 The Balinese Beef Stew was really good!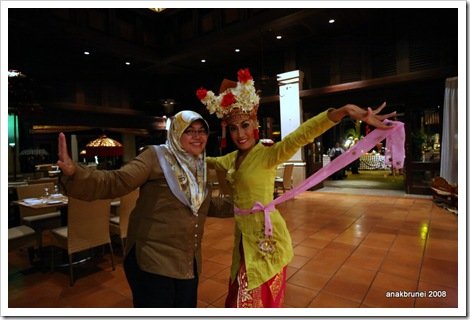 Damissus trying her hand at Balinese dance 🙂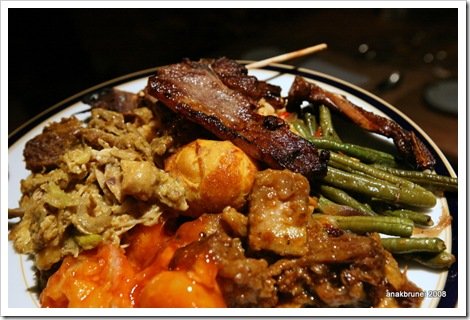 Round Two – Ding Ding!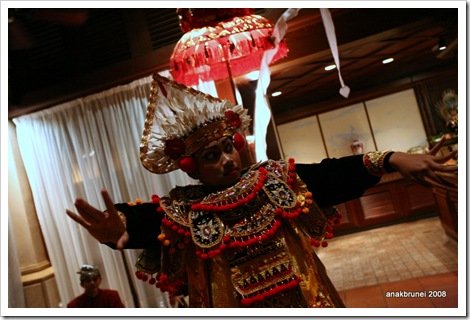 The eyes and hand gestures of the dancers were fascinating to watch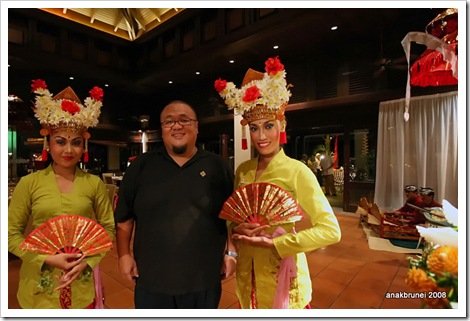 Quick pic with the lovely Balinese dancers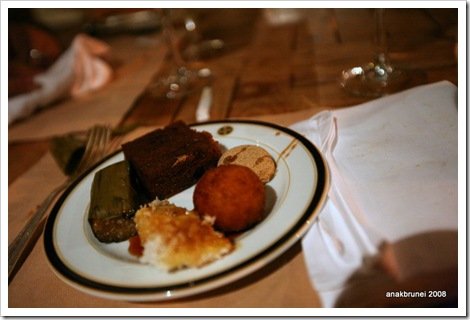 Dessert