Pics taken at yesterday's Expansys Technologies christmas luncheon which was held at the i-Center. The main feature was a full sized roast turkey complete with scrumdelicious stuffing prepared by the boss man himself with the help of some elves. Well done K, the turkey ROCKED!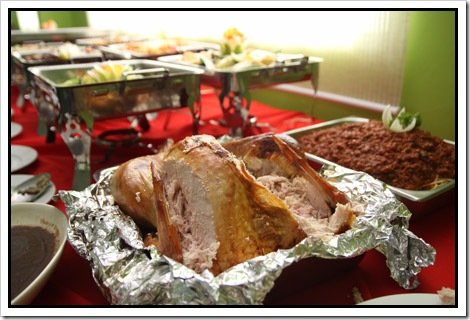 Just realized I didnt take any pics of the turkey, so I borrowed this one from da gangsta's site heheh ok tu bro ah?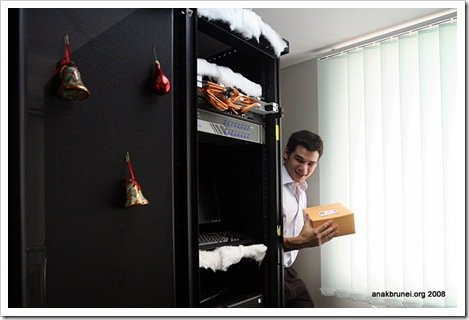 K getting the stash of SugarushTM cuppy cakes for me which were hidden behind the festive looking server rack! Hahaha! Tks mate!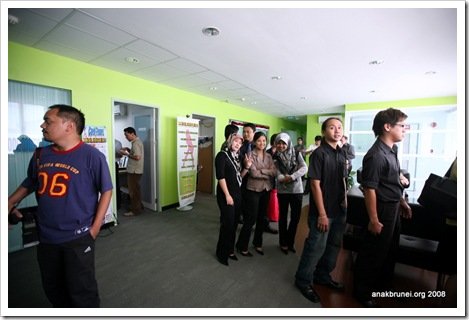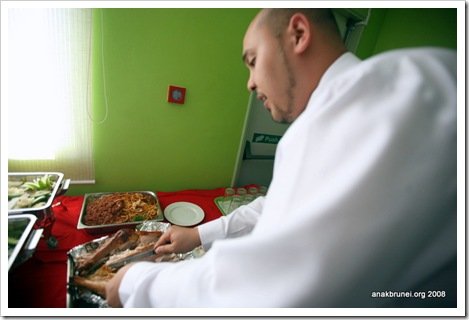 Designated turkey carver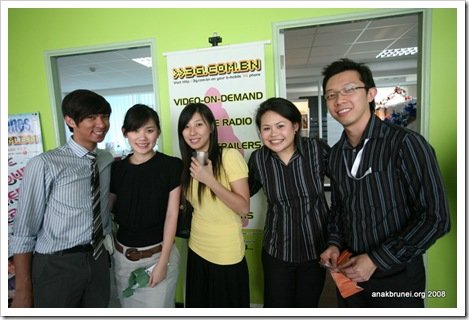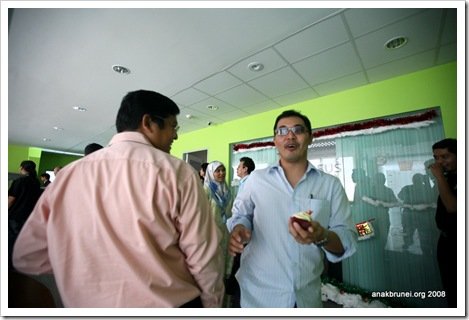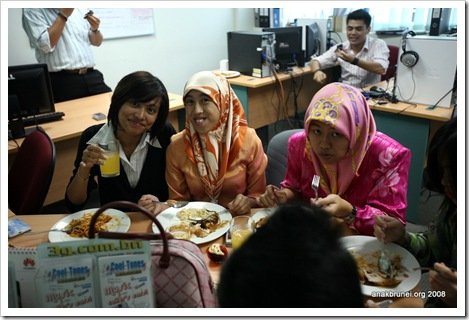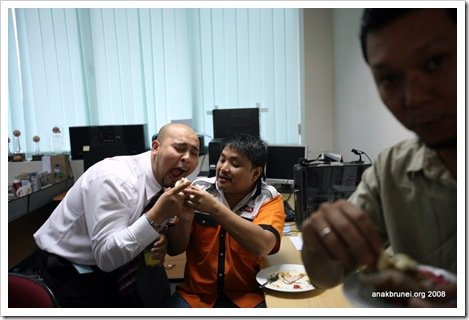 Gimme gimme gimme!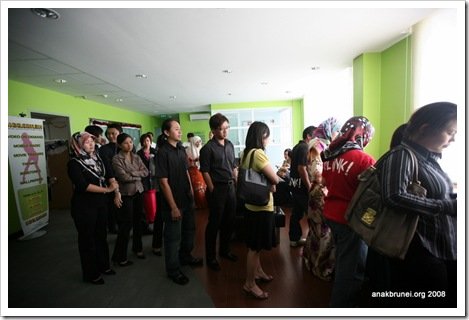 Queueing up for the foood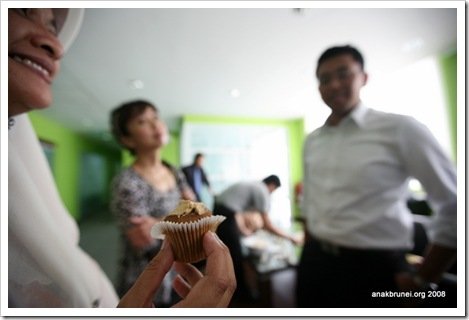 Cuppy cake!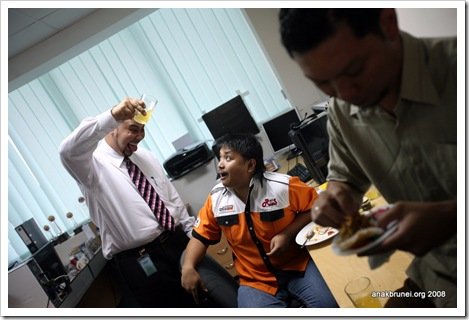 Oren tarik – LIVE!