As is customary with many organizations during Aidil Adha, The Firm held a sacrifice ceremony at the HQ campus last week. Five buffaloes were sacrificed and the meat distributed to some 100 orphans and underprivileged individuals from Mukim Berakas.
The event's guest of honour was Hj Mahmud Hj Md Daud, a member of The Firm's Board of Directors.
The ceremony began with a recital of the al-Fatihah followed by the Takbir Hari Raya to commemorate Hari Raya Aidiladha. A religious talk was then delivered by Dr Ustaz Md Adi Zaky Hj Metassim, a Counselling Officer from the Civil Service Department's Counselling Unit.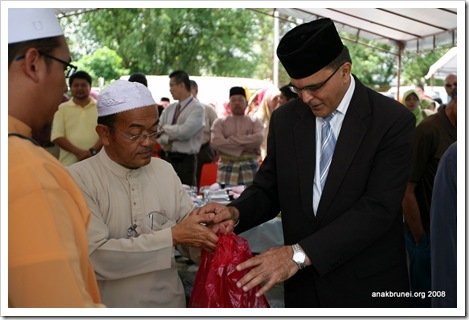 Guest of Honour distributing the sacrificial meat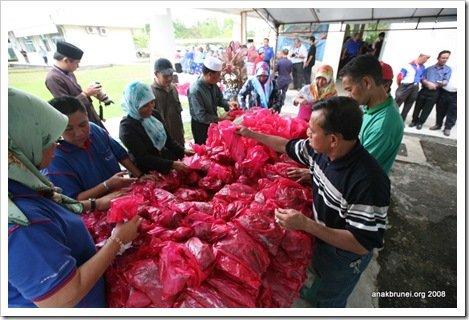 Packing the sacrificial meat in bags ready for distribution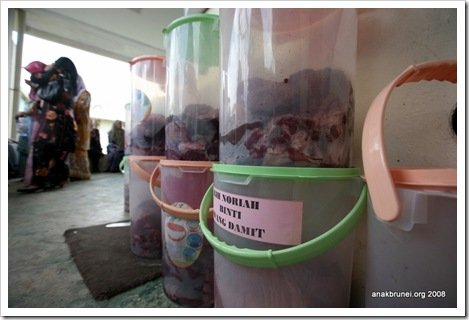 Cow in a bucket anyone?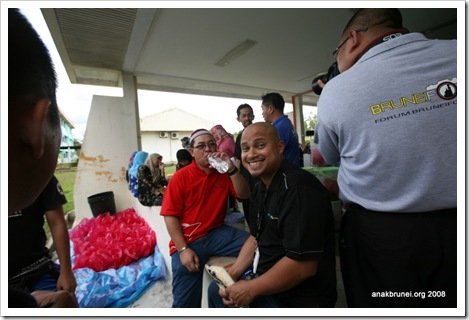 Da boyz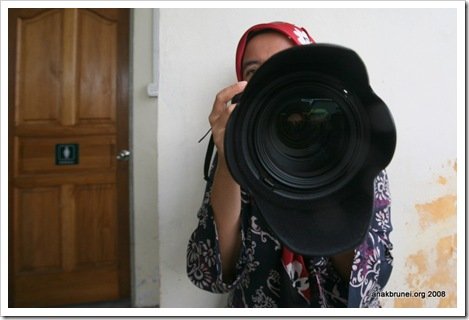 My my what a big lens!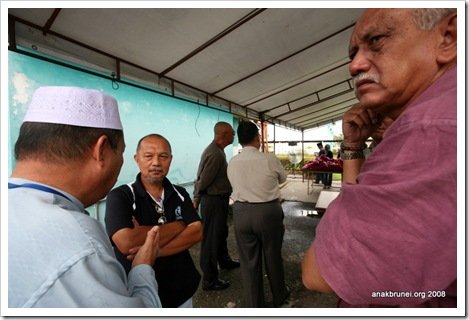 Some of the seniors at the event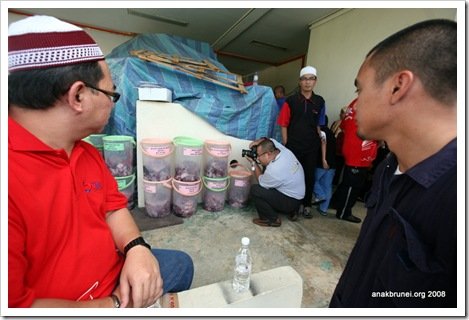 CSI photographer in the background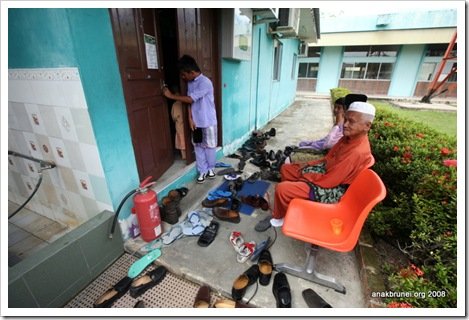 Entrance to the surau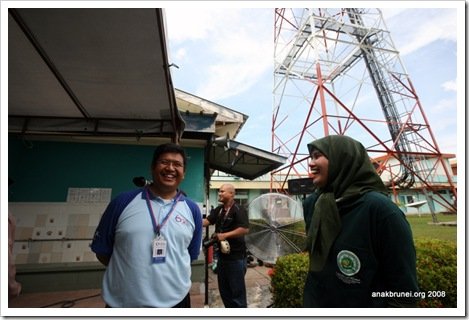 Colleagues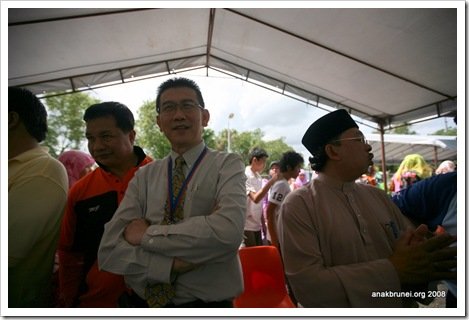 More colleagues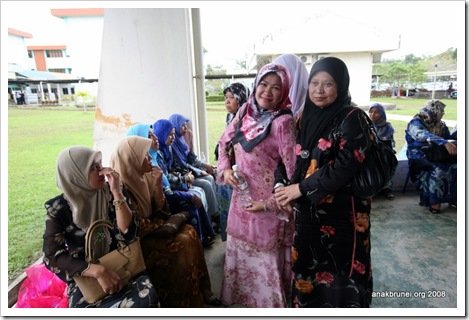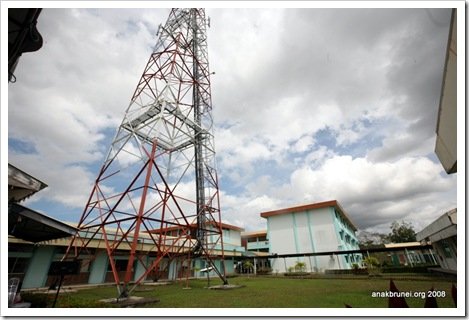 "The Tower" (quote marks makes it sound more dramatic hehe)