After procuring all the precious delicacies at the Sunday Market, it was off to Santubong, nearly an hour's drive. Enroute, it was time for lunch, so we dropped by Auntie Rose's place for a seafood treat!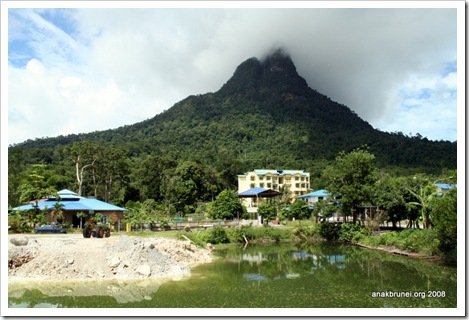 Bukit Gunong Santubong (tks Iz! hehe) view from Auntie Rose's place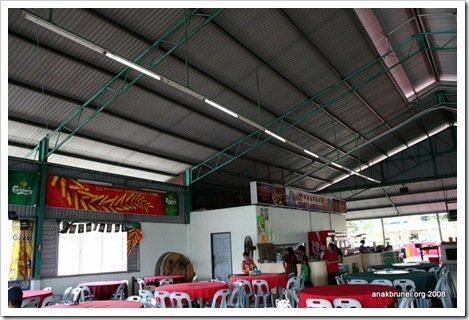 Auntie Rose's restaurant doubles as a badminton court hee hee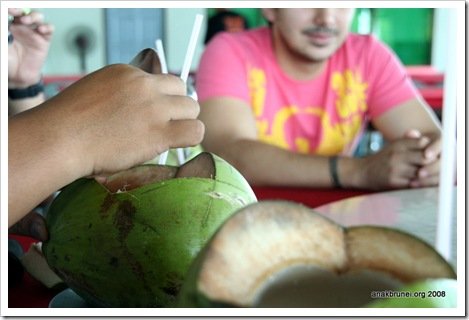 Air Kelapa Wangi, a thoroughly refreshing specialty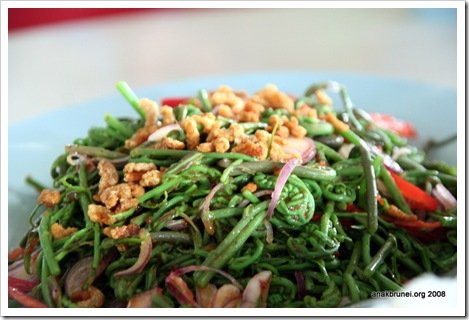 Tangy Umai Lemiding was a nice cold appetizer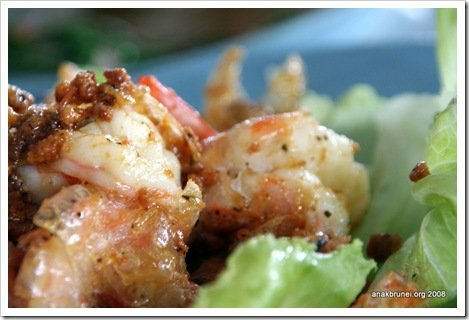 The highlight of the meal was the award-winning Butter Prawns.. simply delicious!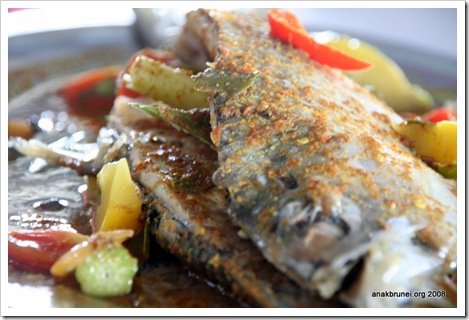 No meal in Cat City is complete without Ikan Terubok heheh! This particular dish is steamed Terubok with local assam plant. Sedaaaap!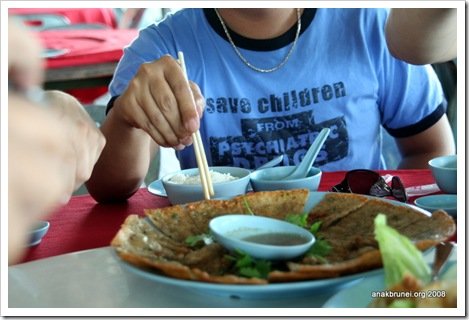 Oyster Omelette!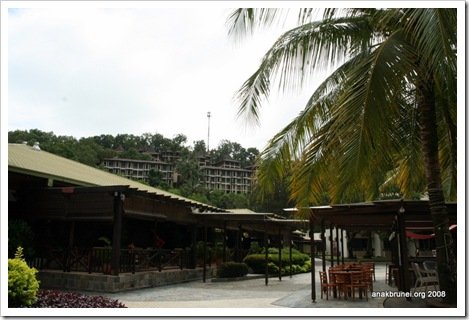 After lunch we proceeded to the beach resorts…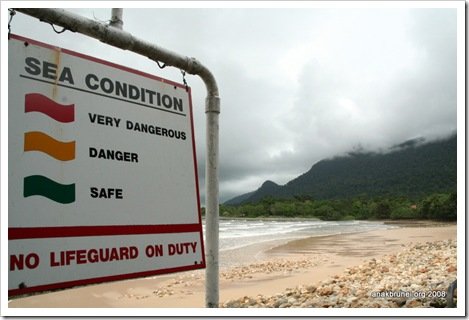 Only to find the beach had a red flag up… there goes plans to swim 🙁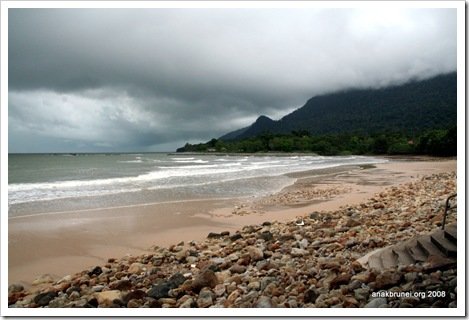 A storm brewing over yonder…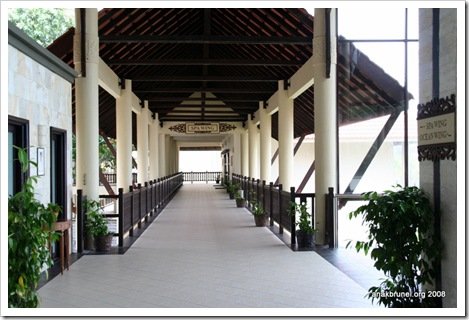 Had a good mind to visit the Spa Wing… mmmmm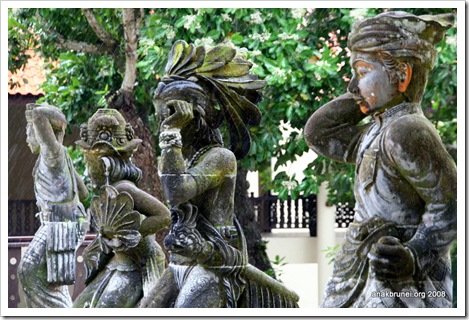 but we decided to visit other resorts instead…
Stay tuned for more from Cat City!