Sri Patek Brasserie Christmas Eve Buffet Dinner
Wednesday, December 24, 2008
7:00pm – 11:00pm
Adults $25.00, Children 5-11 years $15.00
Call 2335477 for reservations!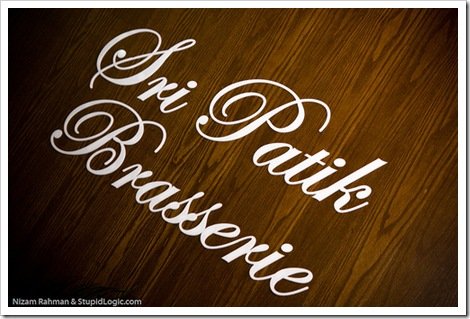 Words & pics by guest blogger, Nizam Rahman
One of the newer dining destinations in town, Sri Patik Brasserie, nestled far away from the hustle and bustle of Gadong or Kiulap, is a prime choice of dining extravaganza for this Christmas Eve. Featuring a live band belting out the classics, an outdoor grill area featuring the excellent grilled seafood items and the highlight of the night, an old-fashioned Christmas Roast Turkey, there's sure to be something for everyone.
Recently we checked out Sri Patik Brasserie's preparations for the Christmas Eve event, sure enough, we had our fill of great food, great music and a great ambience. Located at Jaya Setia Square, near the soon to be completed Airport Mall, Times Square of course, Brunei International Airport, this gem of a place is a great escape from the traffic jams of Gadong and Kiulap this holiday season.
The décor is immaculately presented and the outside sitting area allows the patrons to enjoy the live music; and with the grill chefs grilling and sizzling, it is truly a feast for the senses. The indoor seating area is decorated with a Christmas theme, complete with a fully decorated Christmas tree.
For the Christmas Eve Buffet Dinner menu, the main attraction is the aforementioned Christmas Roast Turkey with an Apple Chestnut Stuffing; for the grilled item lovers, the outdoor seating area would be your area of choice with the sizzling seafood aroma filling the air; and for the wee tykes and kids at heart, an assortment of Christmas and Ginger Bread cookies to satisfy one's sweet tooth.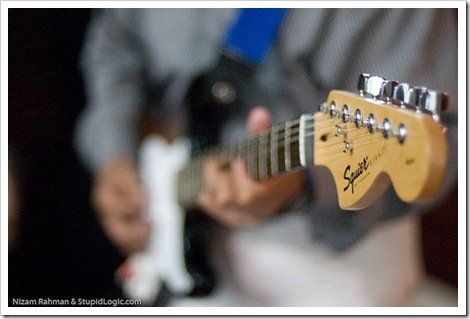 So come on down this Christmas Eve to Sri Patik Brasserie for a night of great food, great music, and great company. With an upcoming New Year's Eve buffet dinner lined up next week, we're sure Jaya Setia Square will be a hot destination this holiday season.