Dream Charter By David Cheok
View in HD Download Version Visit David Cheok's ExposureRoom Videos Page
Pics taken during this morning's leisurely cruise along the Brunei River on board the Petima, a 25 year old yacht built in Denmark which sailed around the world ending up in Brunei waters. The cruise is run by Dream Charters, a new local company specializing in yacht cruises. They offer unique products from 2 hour sunset cruises, perfect for that pre-wed shoot, to dinner cruises, and even board meeting cruises. Call Bohari on 8722347 for more info.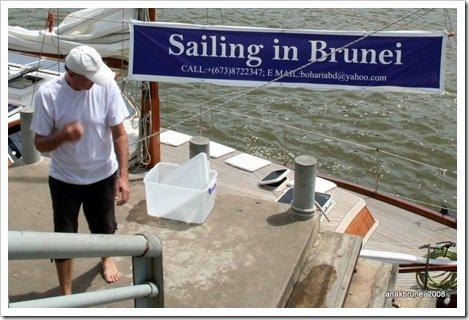 Sailing in Brunei!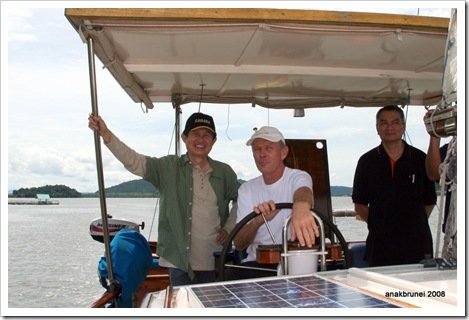 Captain Peter and his mates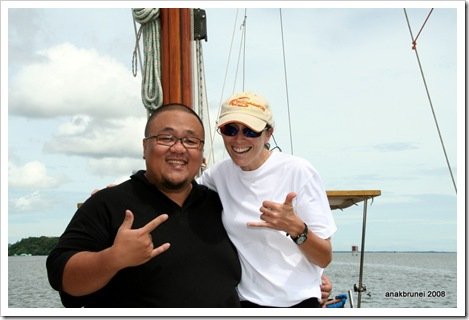 Aideen and I kickin it 😀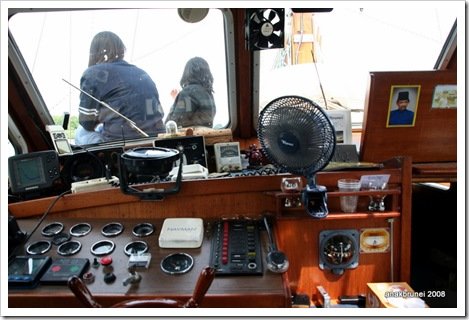 Is this called the cockpit?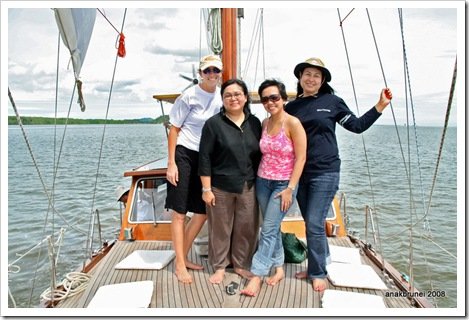 All da ladies on da boat!
INTRODUCTION
An exciting new tourist attraction is now available in Brunei Darussalam. The company Dream charter started operating in Brunei waters on the 3rd of January 2009. With a grand opening ceremony that lasted for two days the sailing yacht 'Petima' provided free hour long sailing trips for local dignitaries.
Dream charter hopes to encourage local Bruneians to come and experience a part of this exquisite country from the water. Visitors to the yacht can choose from a variety of activities such as Family trips, Sunset Trips, Fine Dining Tours, Wedding photos, Honeymoon trips and Business Meetings. Corporate, University and School groups are also encouraged to come and learn some sailing techniques with the experience crew.
DREAMCHARTER
Dream charter has a very experienced crew. Captain Peter Moeller a native of Germany and a veteran of the high seas will be skippering 'Petima'. Peter has 15 years sailing experience onboard Petima. He set sail from his native Germany ten years ago and now finds his way more than half way around the world in Brunei. Along with his wife Aideen, a native of Ireland, they hope to provide local people with a safe and unique experience and show Bruneians the beauty of their country from the waterside.
PETIMA
Petima a Danish built wooden yacht has already proven its safety record on the water having sailed more than half way around the world. Onboard you will find lifejackets for all passengers, a life raft and other safety features. Petima is constructed from Oak and Pine with a teak pilot house and newly laid teak deck. She is 12m long and sails under a Main and Head sail. Petima has both indoor and outdoor seating suitable for all weather conditions