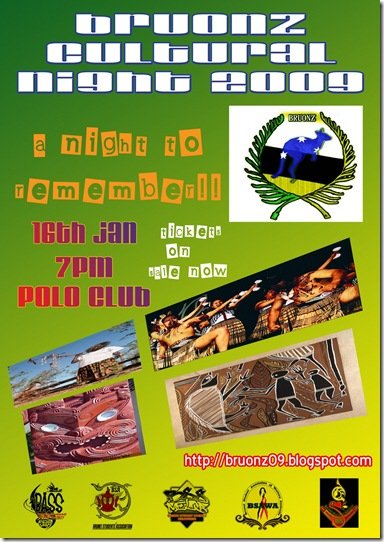 Setting a new record high in terms of size and quality, Consumer Fair Part 3 2009 (CF3) raised its curtains yesterday at the International Convention Centre, Berakas.
From January 8-11, with 250 booths occupied by quality vendors from India, Indonesia, Malaysia, Singapore, Syria and Chinese Taipei and, of course, Brunei Darussalam, the fair not only offers a myriad of products and services under one roof, there are also opportunities for all visitors (young and old) to win attractive prizes.
The fair is also seen as a stage for local producers or business community to showcase products and services, as previous Consumers Fairs have been a crowd-puller.
The fair was officially launched by Pehin Dato Paduka Awg Hj Dani bin Hj Ibrahim, Deputy Minister of Home Affairs.
More pics here, here, and here.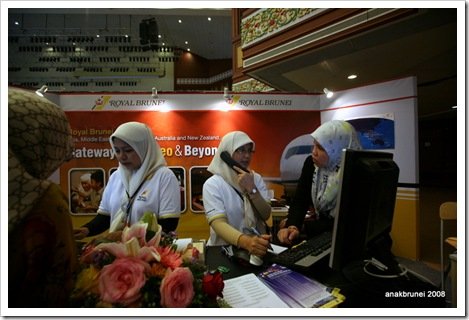 Get special deals on RBA fares!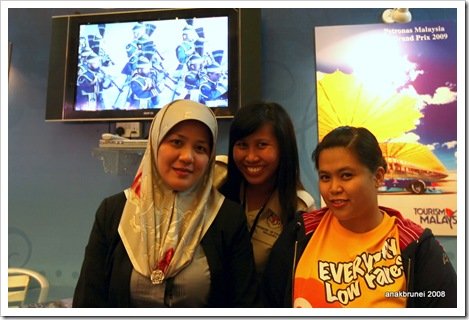 and MAS as well!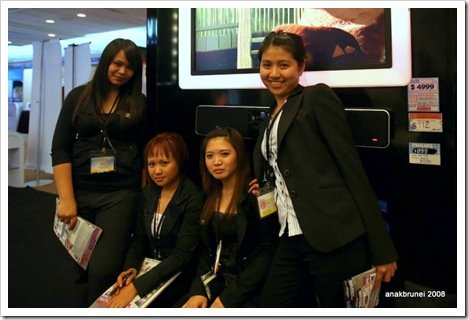 These ladies have SUPER SPECIAL deals on home appliances for you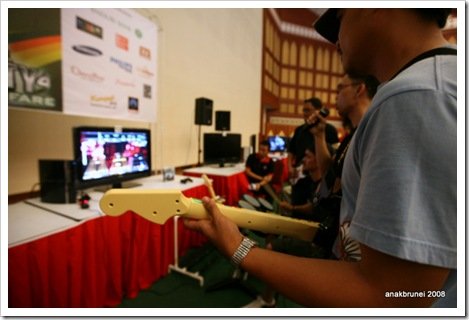 Da gangsta's Cybergames are underway!
Friends from Pusat Ehsan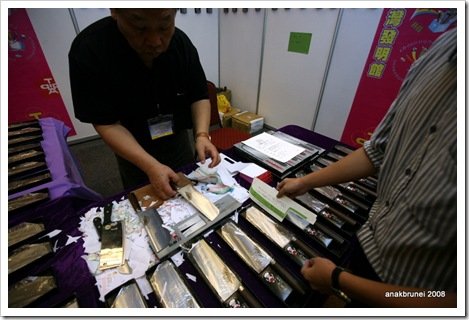 These knives are SHARP! So impressed was I that I bought TWO! Heheh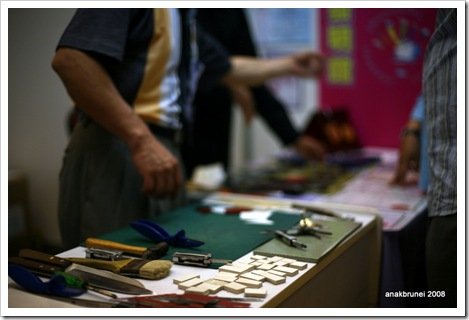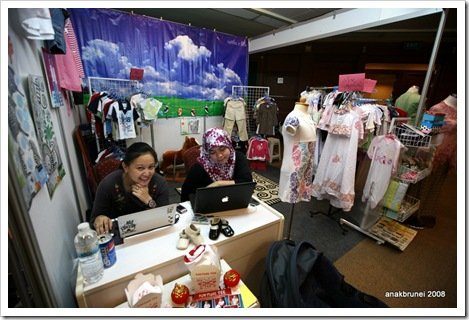 Hellewww…
Liverpool Suporters Club Brunei!