Today's post is brought to you by Telbru e-speed promo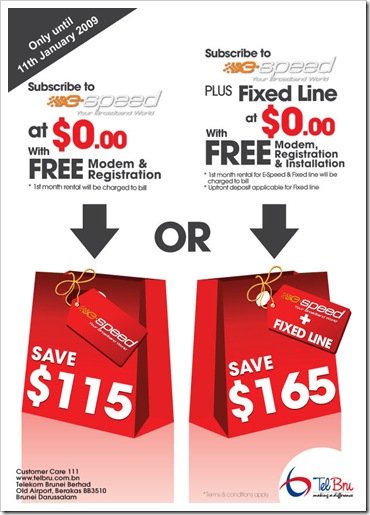 But first… some totally random stuff…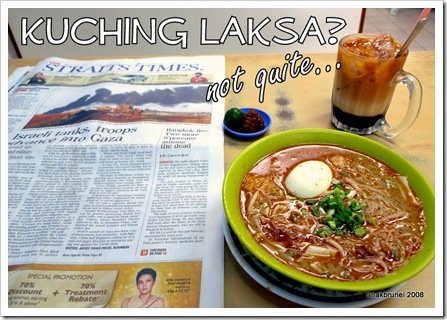 Can someone please point me to the best place in Brunei to have kuching laksa? We can safely eliminate this joint in Kilanas… uuurrrgghhh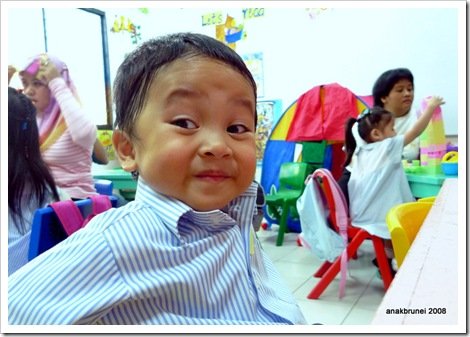 Da little man started school this week with zero drama. He took to it like a fish to water. On the 2nd day of school he told da missus, "Mummy inda payah antar kedalam, Arief jalan sendiri saja…"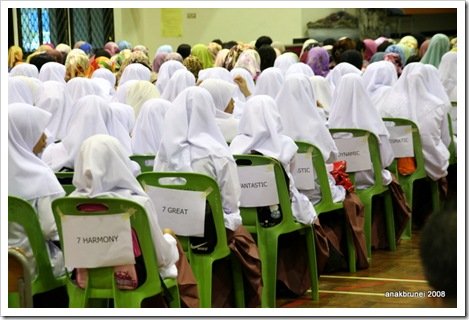 Attended Neesha's orientation session at Sayiddina Hassan where there was a briefing by MOE officials on the SPN21 which was recently launched by the Minister of Education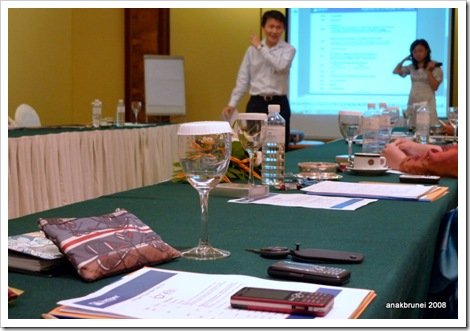 Midweek was spent attending a full day workshop

And now, The Burger Night! It had been ages since the last burger night where we get to enjoy da sista's legendary beef burgers, and so last weekend, we finally had one!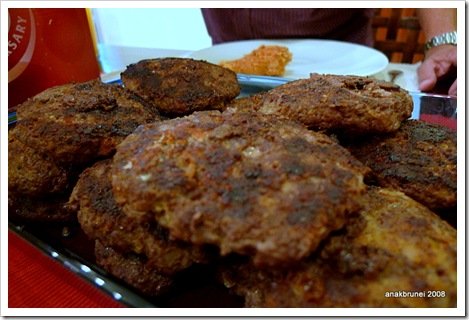 The giant burger patties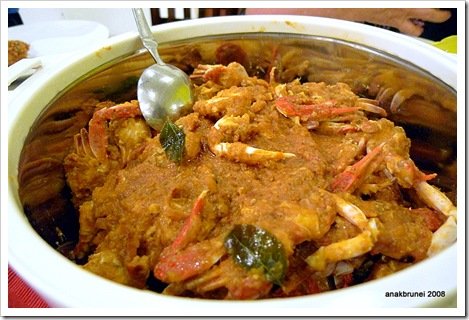 Mum brought this delectable crab dish.. yummmmz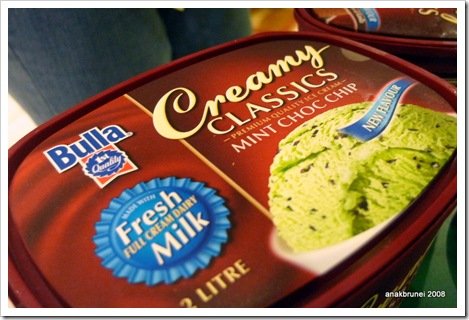 Bulla Ice Cream… Quali'y in a tub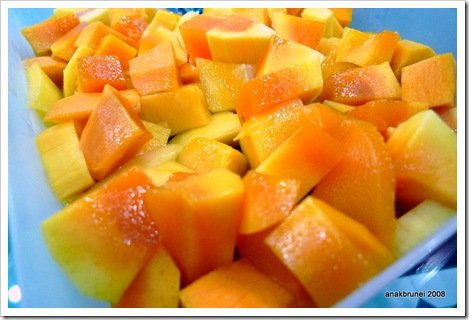 Mangoes from Davao 😉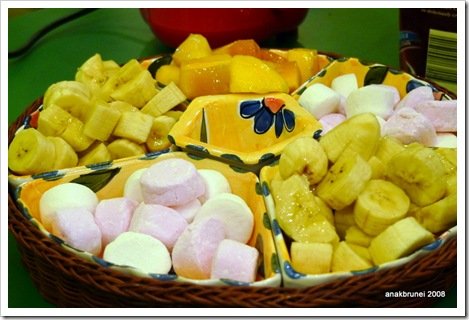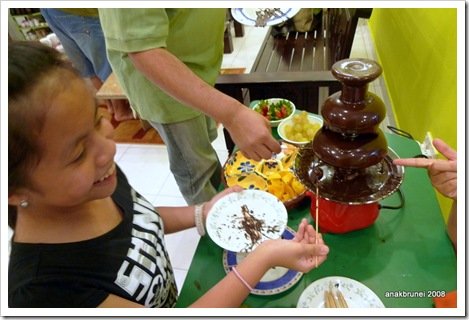 The kidz favourite… Chocolate Fountain!