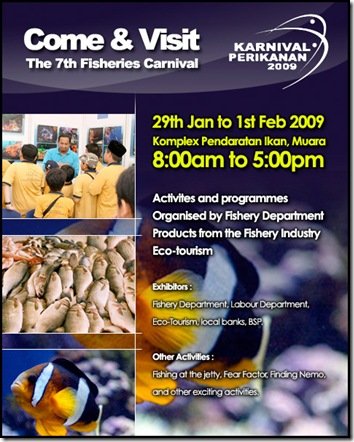 Dropped by the fisheries carnival at Muara yesterday to check it out. Pretty interesting with a variety of local products on offer but more interesting was the fresh, local seafood! Bought a nice white fish which made a lovely lunch! Yummmzzz!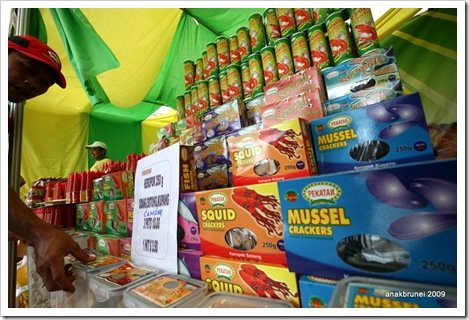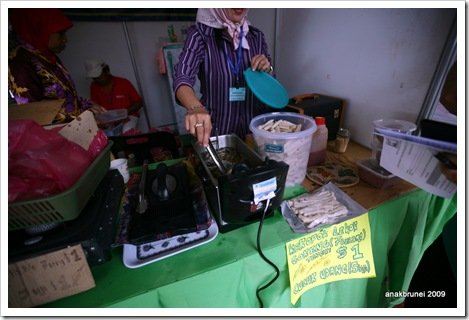 Keropok Lekor from the folks at MPK Sungai Matan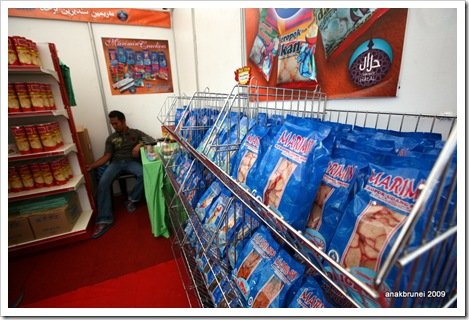 I love Marimin prawn crackers!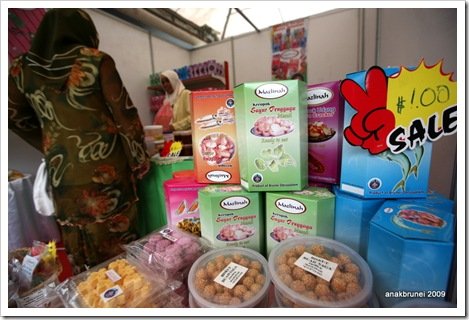 How about some keropok sayur penggaga?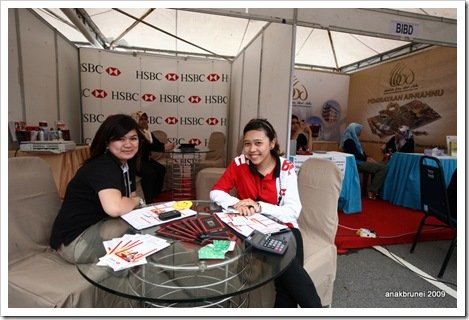 The banks were there as well perhaps offering financing for boats?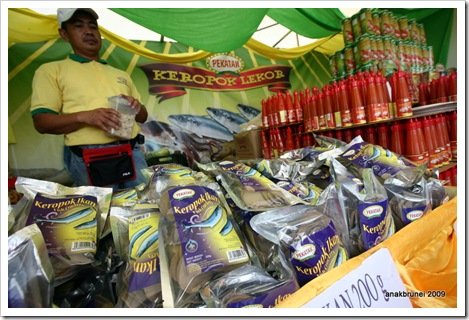 Keropok Ikan Tamban… tasty!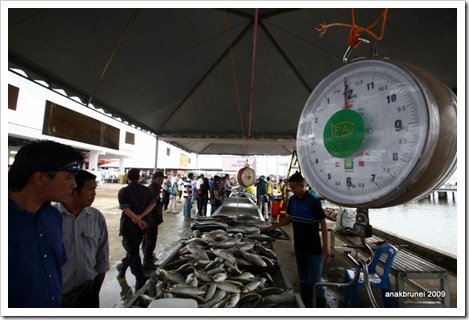 Fresh fish from the sea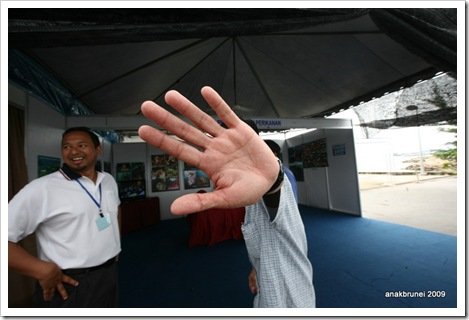 Camera-shy old friend heheh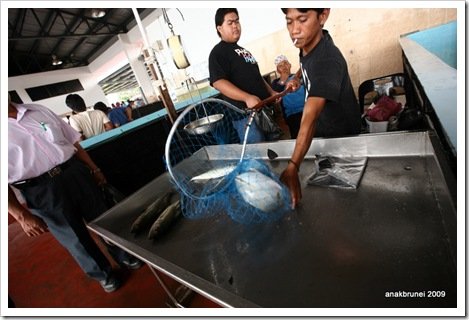 Fresh farmed fish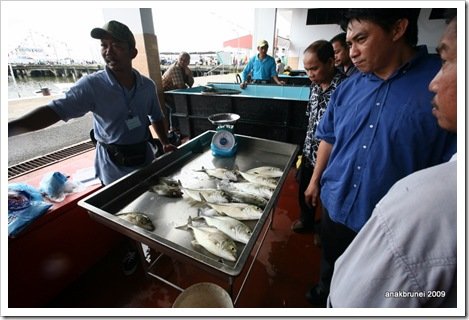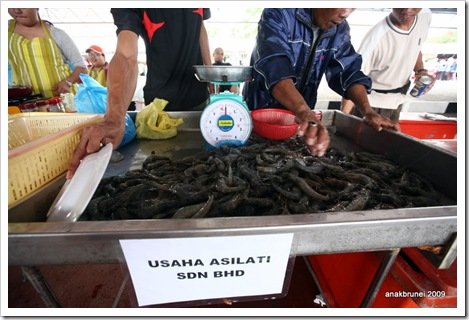 Prawniezzz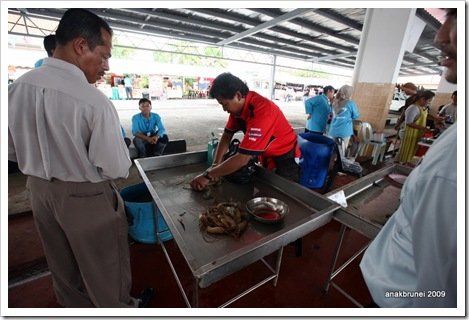 Sales were pretty brisk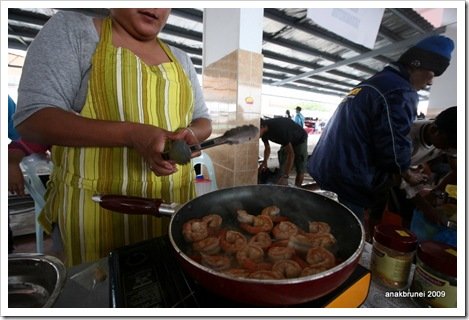 Tried one of these succulent prawnies. Yummmzzz!