Pics from this morning's activities. Will have limited access to internet at home for the time being cos I've been TOSSED! Thank you berry much to those responsible 🙂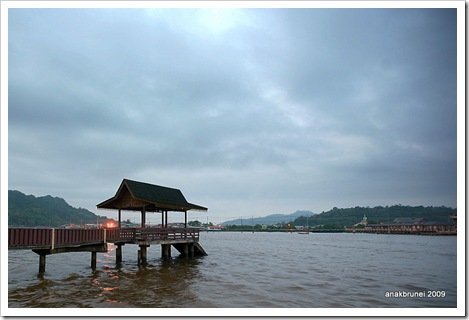 The morning started real early at the Kianggeh jetty 🙂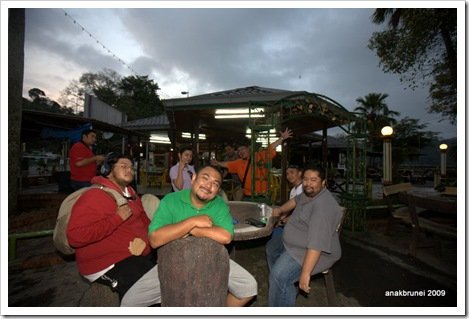 The boyz monkeying around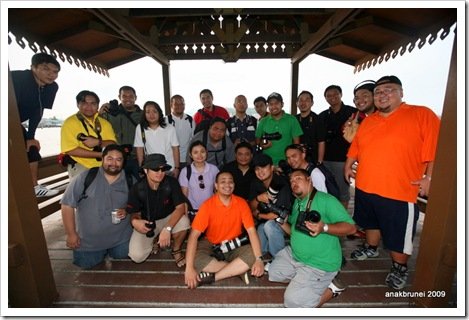 Group hug!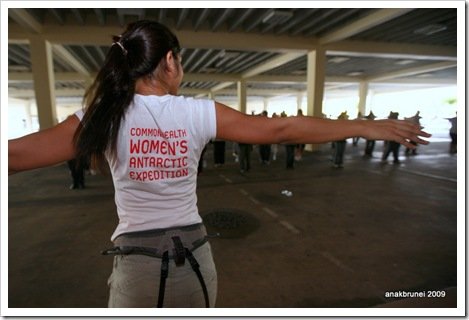 Then it was off to the stadium to see this…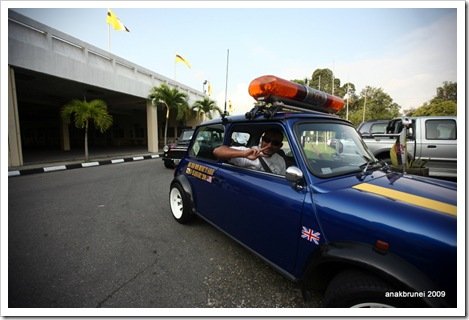 and this…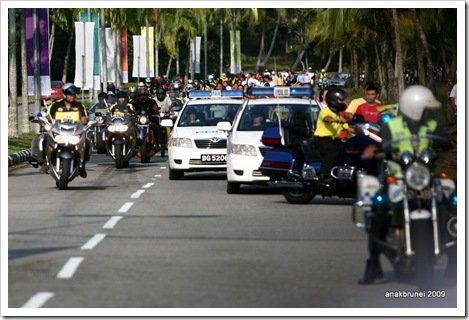 when the walkathon started, a hoarde of
bikers with mini-flags dropped by at the stadium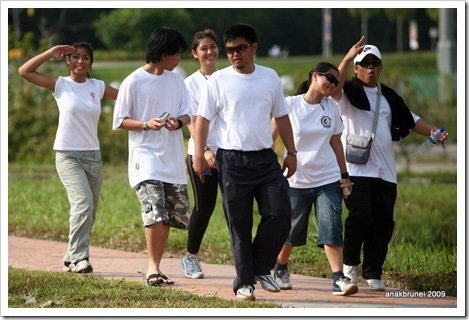 Leisurely stroll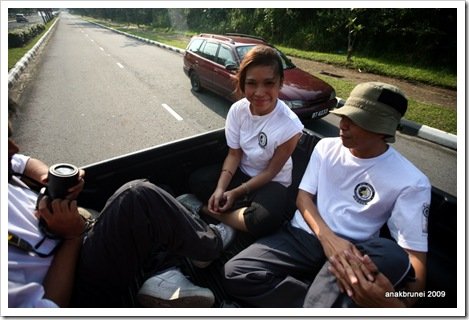 Even more leisurely heheh!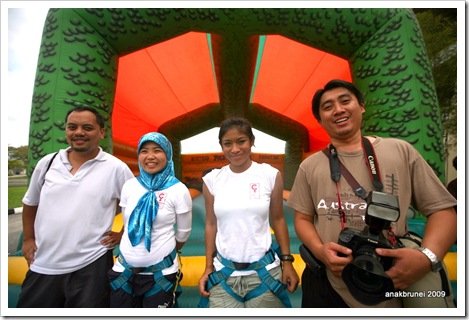 Da gangsta with our polar girls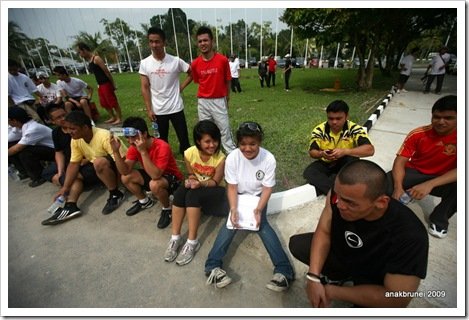 Waiting their turn to abseil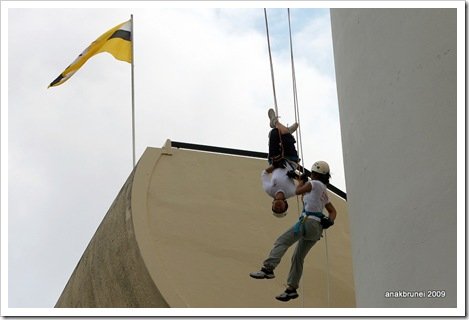 I got dizzy just watchin em!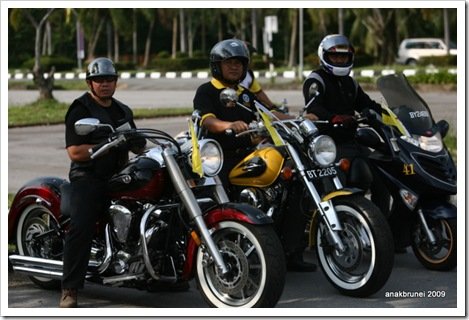 Biker Melaya