Dropped by at the 4th Annual Belait Travel Fair at OGDC yesterday to check out what was on offer. The turnout was great with lots of special deals being offered by the participating travel agents and the airlines of course. Apart from the free ice-cream, an addition to this year's participation were some booths set up by local SME's (organized by BSLA) selling everything from little trinkets to food items. Congratulations to Royal Brunei Airlines, Abacus and their partners (thanks for the correction Halim) on a well organized fair!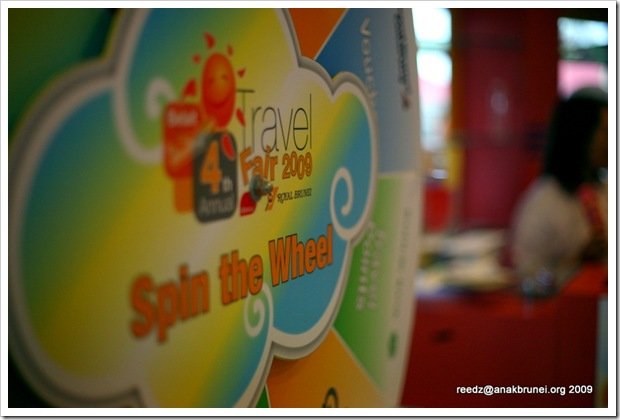 Spin the Wheel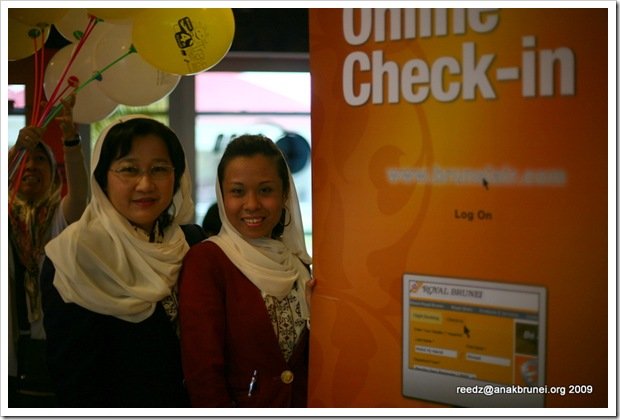 RBA launched its online check-in facility which I tried out. It basically allows passengers to check in ahead of time, and reserve their preferred seats in the aircraft. It speeds up the check-in process particularly if you're travelling light. But it does speed things up if you've got luggage too because a special counter has been opened at the airport for passengers who have checked in online.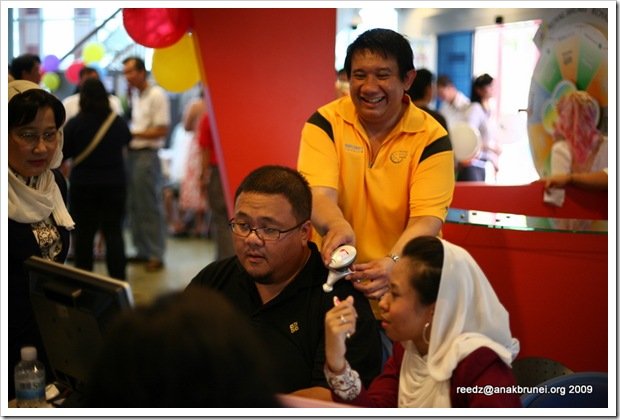 Online check-in at the travel fair included a relaxing shoulder massage…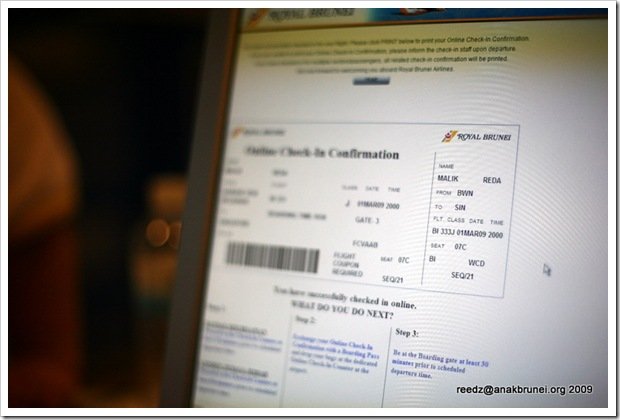 After check in, a boarding pass in generated online…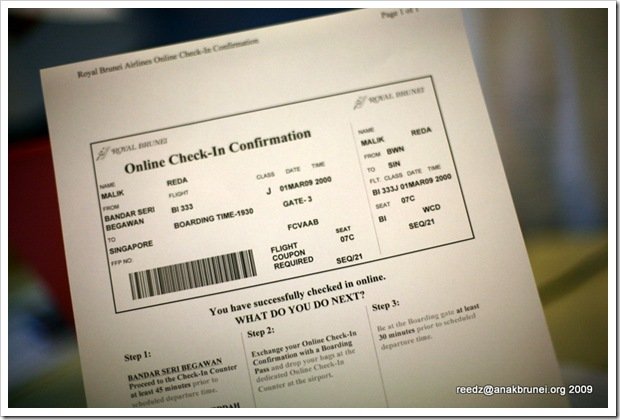 Which u need to print out and bring with you to the airport (this I thought was unnecessary since u'd have been checked in on the system anyway… hmmm)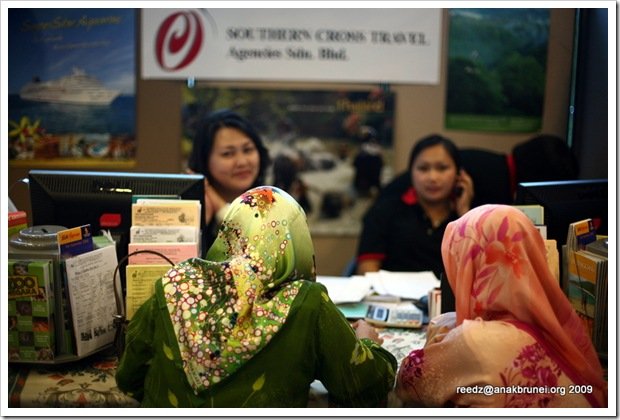 Southern belle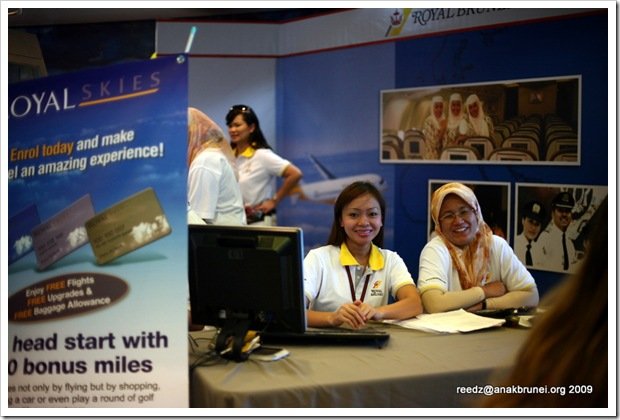 Lovely RBA ladies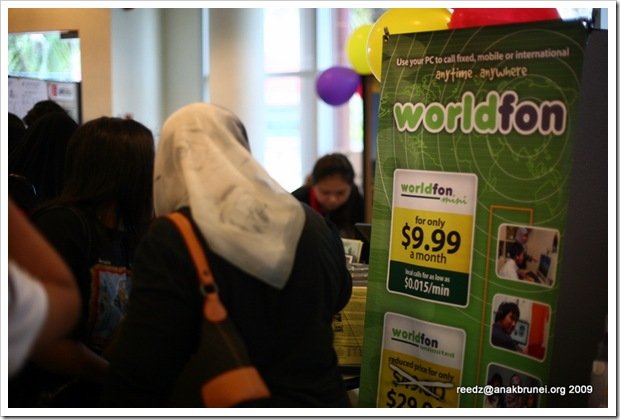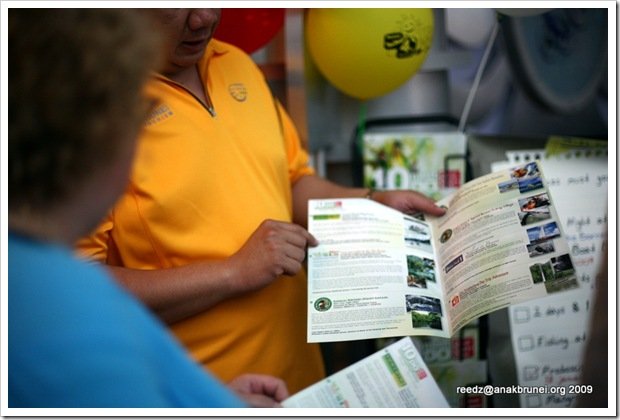 Briefing on 10 things to do in Brunei by KNK folks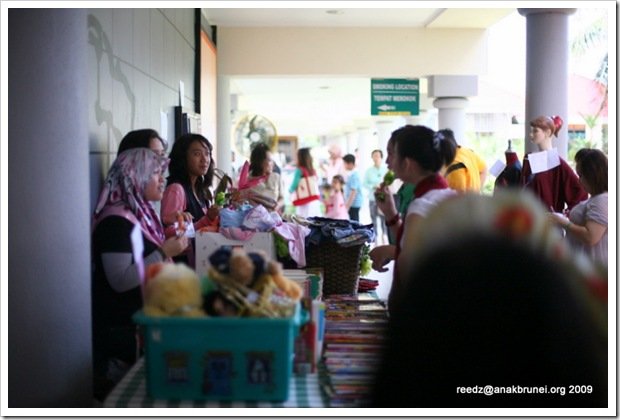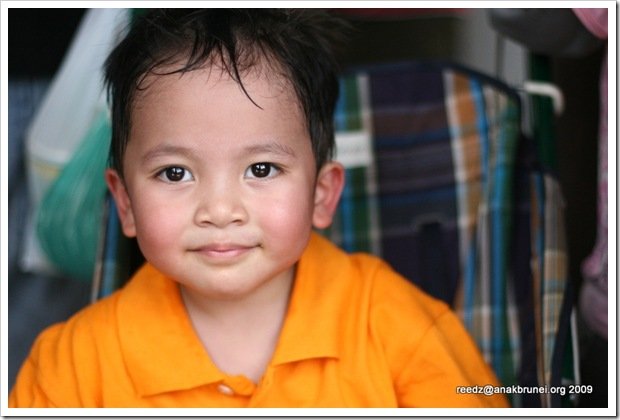 Da little man enjoyed himself at the OGDC playground!