Dropped by at Institut Teknologi Brunei this afternoon to check out their information day ([email protected]). ITB is undergoing new and exciting changes, officially upgraded to University status by His Majesty and Yang Di-Pertuan of Brunei Darussalam in his Titah during the Teacher's Day Celebrations on Oct 18th 2008.
Currently, the following Degrees are offered:
B.Eng (Hons) in Civil Engineering | Petroleum Engineering and Chemical Engineering | B.Eng (Hons) in Electrical and Communication Engineering | Mechanical Engineering | Bachelor in Business Information Technology | Bachelor in Internet Computing |
Apply online at http://www.hecas.edu.bn. Applications close on 15th March so HURRY!!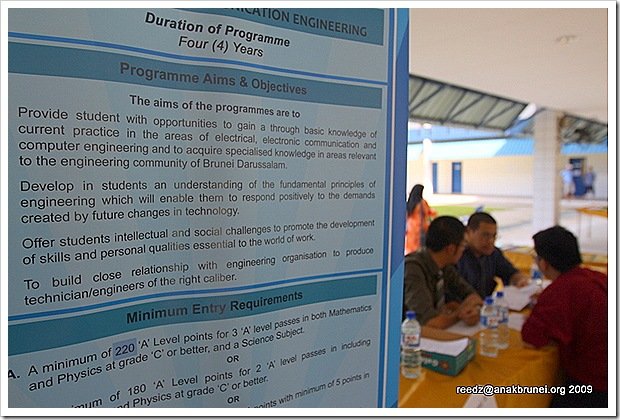 Electrical and Communications Engineering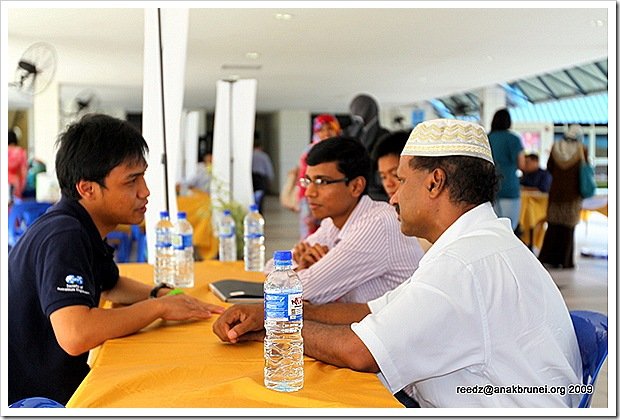 Concerned dad learns more about tertiary education options for his son at ITB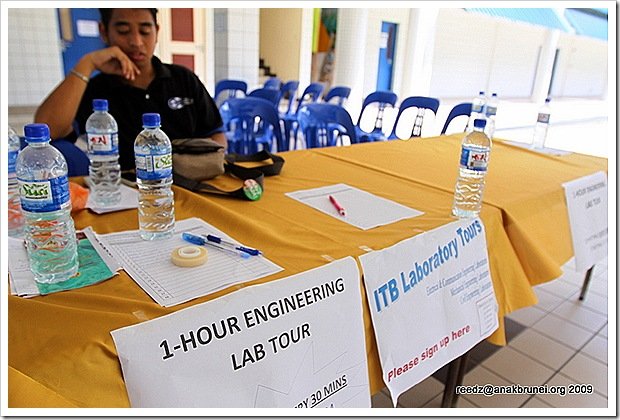 Lab tours proved to be quite popular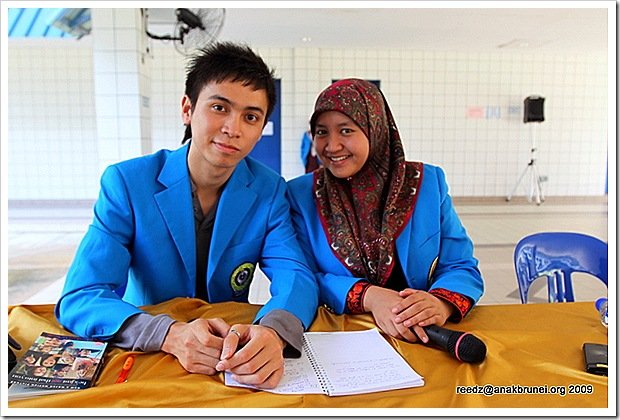 MC's for the day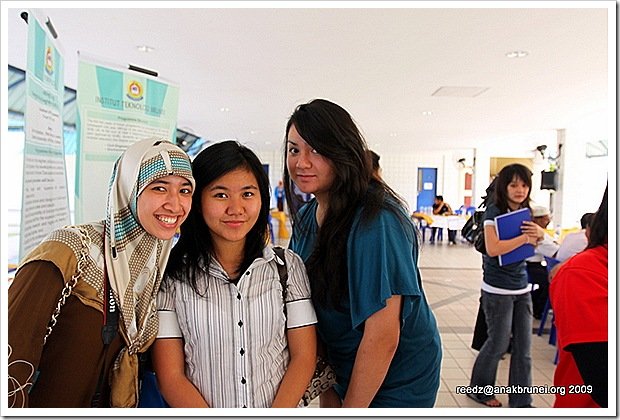 Kate and her friends. I let them in on a little "secret" 😉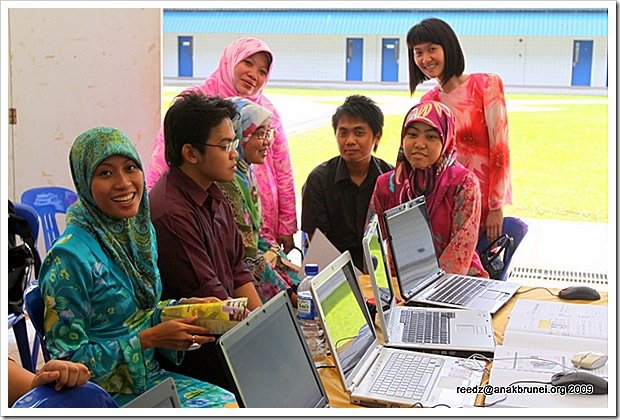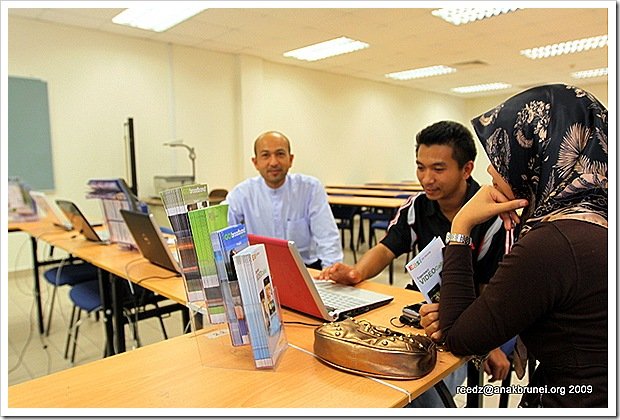 Trying out the HECAS application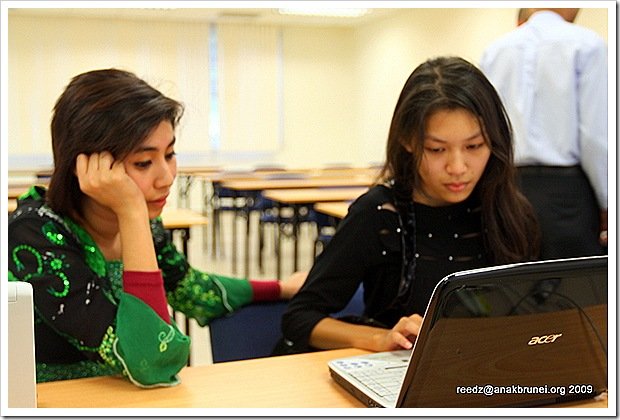 Myma and her friend trying out the HECAS application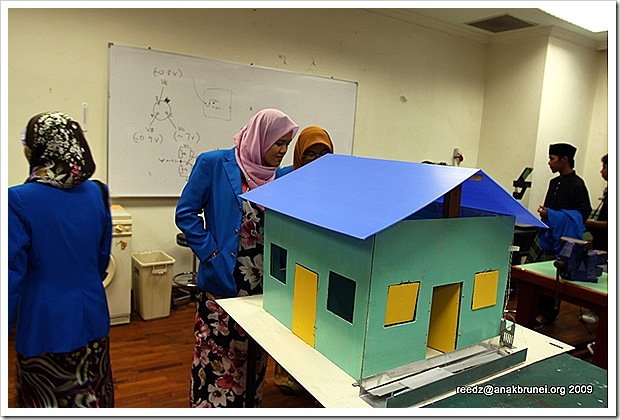 Checking out the labs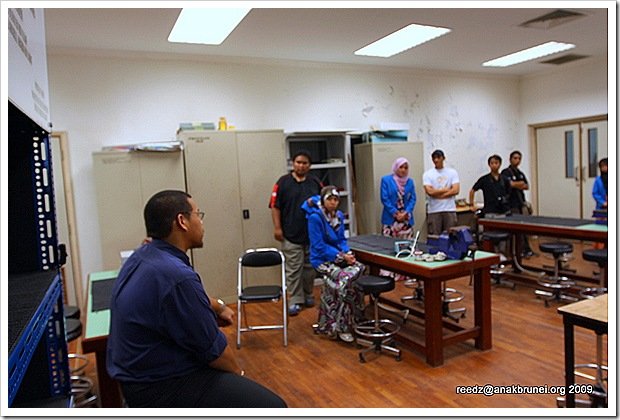 During the lab tour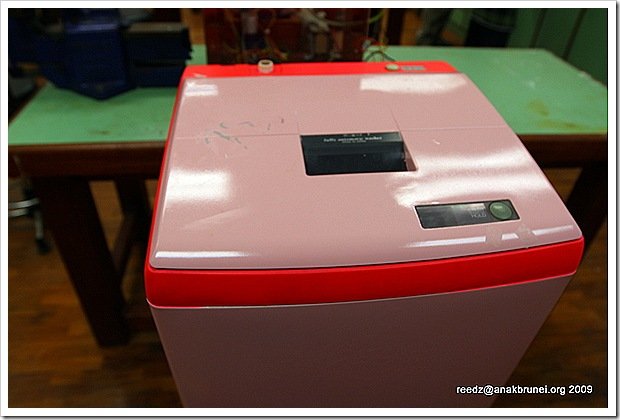 Anyone for a PINK washing machine?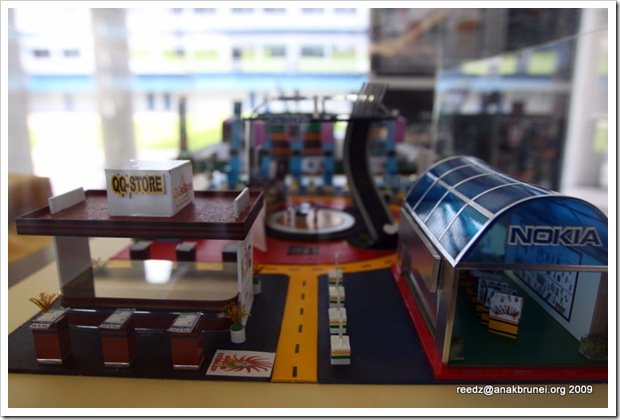 Models constructed by the students. Check out QQ-eStore 😉