Pics taken at yesterday's launching of BIBD's WISH campaign. at Huaho Manggis Mall. What an exciting campaign! For nine months (May 2009-Jan 2010), BIBD through its Wish Campaign will also possibly be making a maximum of 63 other wishes come true. The total value of the Wish Campaign Awards is B$ 2,020,000.
Up to 10 wish-makers will get their wishes, worth a total of more than B$80,000, granted each month until December starting May this year. A lucky wish maker will be granted a $100,000 Wish Award every quarter (July, October and January 2010) and a grand wish award of B$1 million at the end of the year.
Wish-makers can wish for anything, either items or services that will improve their current state of life, like a new computer or a house renovation. In order to make a wish, hopeful wish-makers need to submit their wish stories and only CASA account holders will be eligible.
The campaign offers an opportunity for customers to discover their life's aspirations with the aim of encouraging potential customers to grow their savings.
The campaign is open to all citizens and permanent residents of Brunei who sign up for the CASA account. Customers will receive one Wish Code for every $500 deposit. However, customers will only be eligible for an award if they maintain at least $2,000 throughout the campaign. Account holders below the age of 16 will require parent's or guardian's consent to be the administrator of the account holder.
Those who already have CASA accounts will be eligible for the first wish when they have at least $500 in their accounts at the start of the campaign. Subsequent wishes are given out based on additional $500 deposits.
Customers can obtain their wish code from any of BIBD's branches. Members of public who wish to know about the campaign can visit the nearest branch of BIBD Sdn Bhd or visit www.bibdwish.com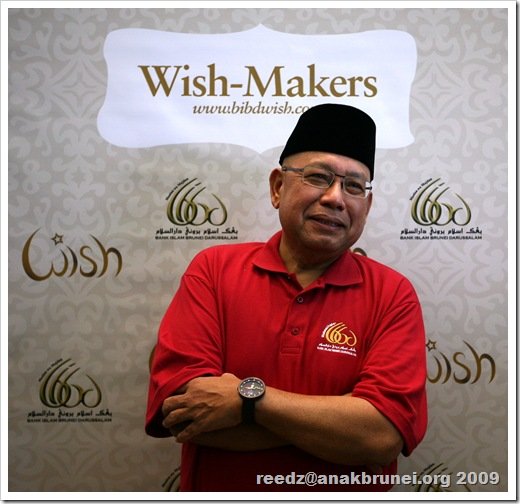 BIBD Chairman Pehin Dato Hj Abdullah poses as a wish-maker…
although I think in his case, it should say wish-granter 😉
Quite a turn-out at the launch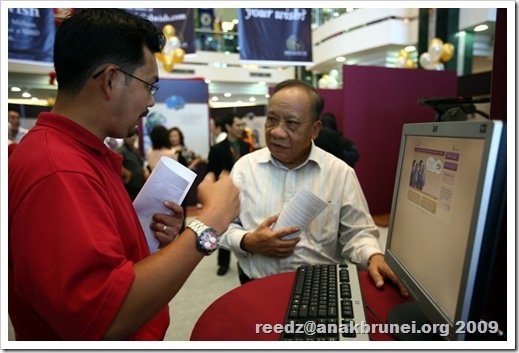 Shahrol explaining the campaign to a customer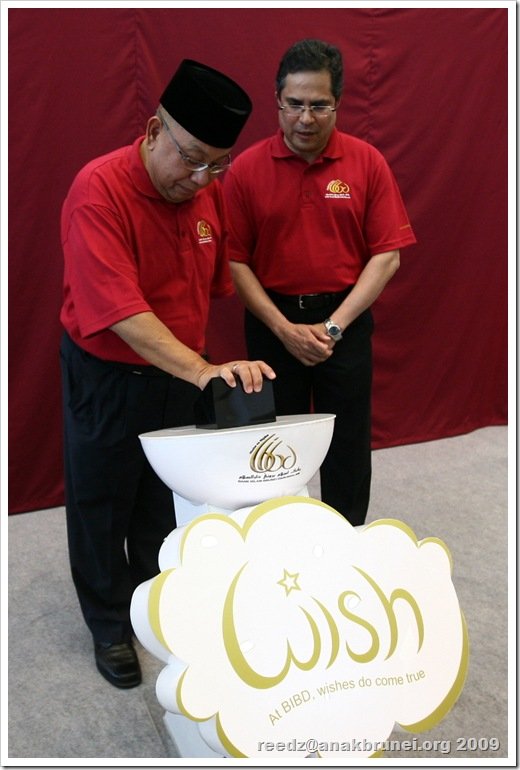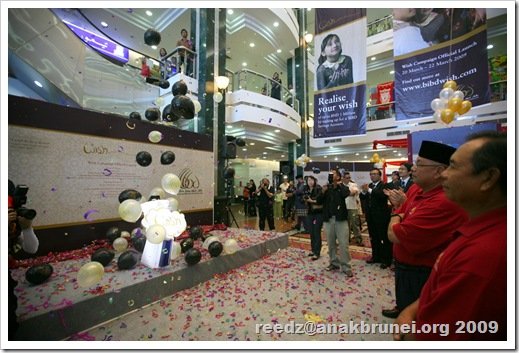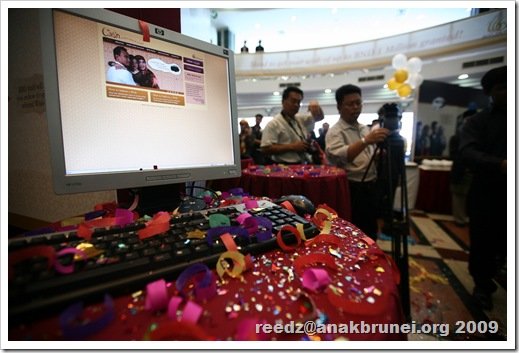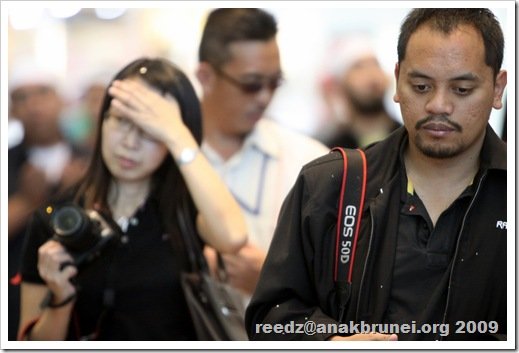 Da gangsta wishing to be back at Old Trafford?