I don't think so, but it sure looks like a heck of a lot of fun without the bruises and broken ribs! All pics courtesy of Phoenixlancer. AWESOME set dude!
From BT:
With the support of the Ministry of Culture, Youth and Sports, Bara has invited an American expert, Douglas Ladner in the field of Ultimate to Brunei to provide briefing and training for those interested in learning about the sport. The Brunei Times caught him before the public session on Ultimate at the Maktab Duli Pengiran Muda Al-Muhtadee Billah Sports Field, yesterday.

"It started in the late 60s and it's grown since that time. It is played in all colleges and universities and played underneath the International Olympic Committee," said Ladner who works with Global Sports Partners, a company that manufactures flying discs or commonly referred to as frisbees.

Most people have the perception that frisbees are just played on the beach or with a dog, he said, when in actual fact it is a sport. This non-contact sport is already popular in neighbouring countries such as Philippines, Singapore, Thailand and Malaysia.

"It is in the World Games, every four years and actually now, in our region here, there's an international competition almost every month whether it's in Thailand, Vietnam or Hong Kong (for example). Like Malaysia is hosting their Malaysian Ultimate Open in May. Singapore is always in August or September," he said.

According to Ladner, what makes Ultimate different is that not only is it fun but it is fast-moving so players never get bored. Another thing is that no matter what background the player is from, be it rugby or netball, for example, they will be able to relate to it as it incorporates elements from each game.

"It's actually like sukan rojak in Malaysia which is a mixture of different elements," he said adding that it is a great sport that can help one with their other sports.

"I think one of the things that is unique about Ultimate is something we call spirit of the game. We all want to win and it's really competitive but actually the most important thing is the relationship we share. It's about respect so one of the unusual thing is that even though the tournament (involves) cash prizes or something, there is never any referees," he said.

The reason behind this is because there is a sense of pride. "We don't need someone else to tell us (to play by the rules), we can play fairly and around the world it's the same story. In fact, it violates the spirit of the game if you referee."

Ultimate is usually played preferably on a wide open space and is similar to a rugby pitch with scoring zones.

"So you pass it (frisbee) back and forth and you can't run with it, it's like netball so finally your friend runs into the scoring zone and you pass it to them," Ladner explained the basic rules of the game.

Since it is a non-contact sport, players can call foul when in the instances of any touching or bumping and the other team gives away the disc.

"I think Brunei is great place for the sport to grow. It's fun to play but why not be part of something beyond Brunei as well," he said encouraging Bara's vision of one day having an Ultimate Frisbee Brunei team to compete in international tournaments.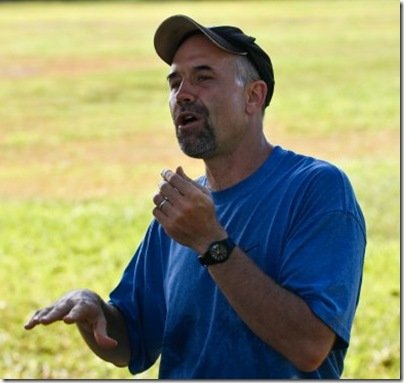 Doug Ladner who happens to be regular reader Daud's homeboy 😉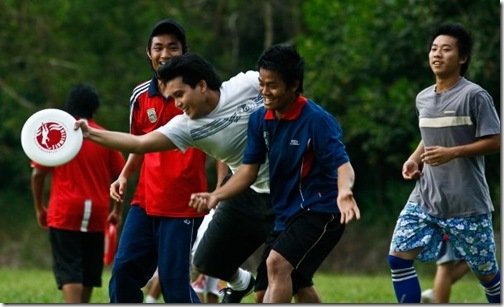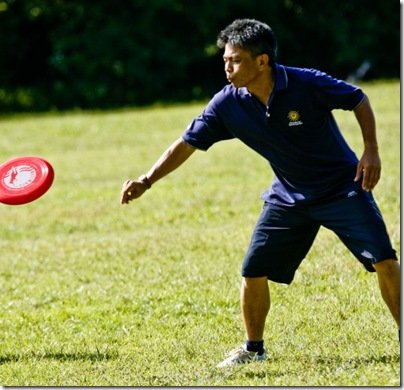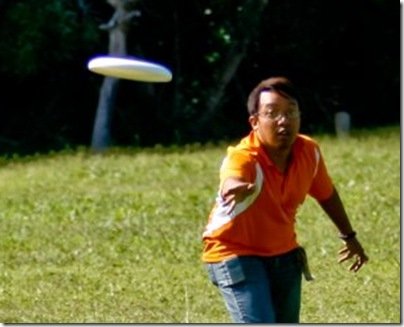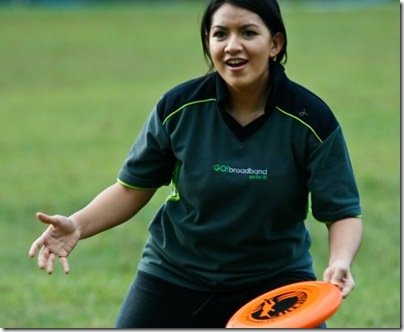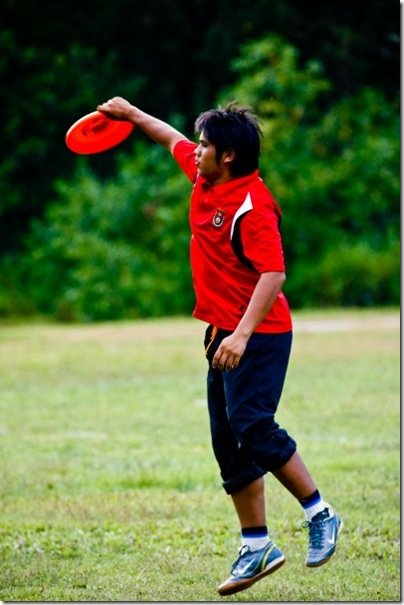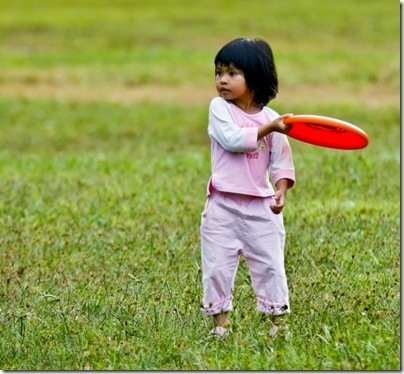 Young and old can enjoy this sport